WINTER WEATHER FORECAST BRIEF…ISSUED DEC. 12, 2020…4:10 P.M. EST
4 min read
Disclaimer:  This site is not affiliated with the National Hurricane Center, Hurricane Hunters, Storm Prediction Center, or National Weather Service.  ALL forecasts herein are the result of my analysis, and I am solely responsible for the content.  As ALWAYS, follow the National Hurricane Center, National Weather Service, and your local Emergency Management officials for emergency decisions.  In addition, this is strictly a FORECAST OFFICE.  I CANNOT make decisions regarding travel plans, etc.  My purpose, is to provide you the information, based solely on information I analyze, and the accuracy of the information at hand of the time of analysis, so you may make informed decisions.
(T. F. "Storm" Walsh)
For those who have donated to my site, your help has been greatly appreciated.  If you are not aware, donations to my site help pay for subscriptions to sites I use, which provide all the models and information used in my forecasts.  Without these sites, I'm pretty much left in the dark.  The F5 Data maps I post as well for severe weather, is another out of pocket expense (monthly subscription).  Updates to software (weather related), are also out of pocket to me. Please keep in mind, even when the hurricane season ends, I have to keep up on these site subscriptions for severe weather and winter weather. To donate, please click the DONATE button to the right side of the page.  Any help you provide is immensely appreciated!  Without your help, I may not be able to continue paying the monthly subscription charges for access to all of the information I use in my forecasts.
DONATIONS NEEDED AND APPRECIATED

Greetings to everyone!
Please be aware, even though I do not post every night, rest assured I am continuously monitoring various areas for any significant weather.  I will be taking Sundays off (family time), unless we have active systems that may be posing a threat (i.e. Tropical, Winter Weather, Coastal Storms, etc.).
Good evening,
Since we have to systems forecast within 2 – 3 days of each other, I am going to do a quick double header in this update.  As each system passes, colder temperatures will be brought further to the south.  Keep in mind, that minimum temperatures for overnight occur around 12Z in the morning.  The GIF loop maps will allow you to follow the various parameters I will post, to which the majority of the loops will go out to 120 hours in the forecast period from 12Z this morning.
The first low pressure system is forecast to begin developing over the Louisiana area by Monday 00Z, or by the evening (7:00 p.m. EST of Sunday Dec. 13, 2020).  This low is forecast to move in a general ENE direction and should exit off the coast of VA/NC sometime on Monday afternoon.  Surface winds out of the SE, to tropical storm force are forecast over a small area close to the coast and move offshore by very late Monday evening into early Tuesday morning.  I feel the GFS may be a bit overdone on the surface wind strength, given the strength of the system.  Models indciate snowfall totals may not be that significant due to the weaker strength of the low, and the path further from the coast.  Seas will increase as the systems approach, with the wave heights being greater offshore with the first system, and greater heights closer to the coastal areas with the second system.  The second system is forecast to begin near the FL. Panhandle, in which it splits, where a surface low develops quickly into a coastal storm near the OBX, and forecast to move NNE. This system will be more apt to create dangerous waves, rip currents, coastal flooding and beach erosion along the coast, depending where onshore winds affect  to coast.  During both events, it is recommended residents remain away from the beaches, and small craft remain inport.  This low will create greater snowfall totals over portions of PA., MD., VA., WV., and NY.  Please refer to the NWS active WATCH and WARNINGS map for local NWS information regarding your area.  The way this map works is, once you click on the posted graphic, the map will open on the NWS page.  Then, click on your area, or which ever area you have an interest in.  The closest local NWS page will then open.
The following are the MSLP Normalized anomaly forecast maps from the ECMWF and GFS global models:
ECMWF MSLP GIF LOOP


GFS


ECMWF AND GFS SURFACE WINDS FORECAST


WAVEWATCH 3 FORECAST WAVE HEIGHTS AND DIRECTION


ECMWF KUCHERA SNOWFALL TOTALS FORECAST


GFS KUCHERA SNOWFALL TOTALS FORECAST


ECMWF AND GFS TEMPERATURES FORECAST


NWS HAZARDS AND WARNINGS DISPLAY (LINKED)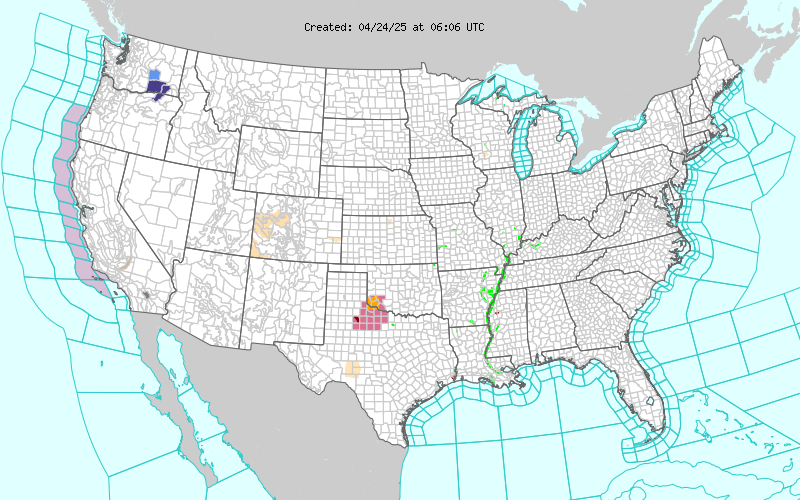 FROST / FREEZE OUTLOOK FOR SUNDAY DEC. 13, 2020


The following radar loop is linked.  IF the map does not update automatically, click the image for the current radar loop:
INTELLICAST RADAR ANIMATION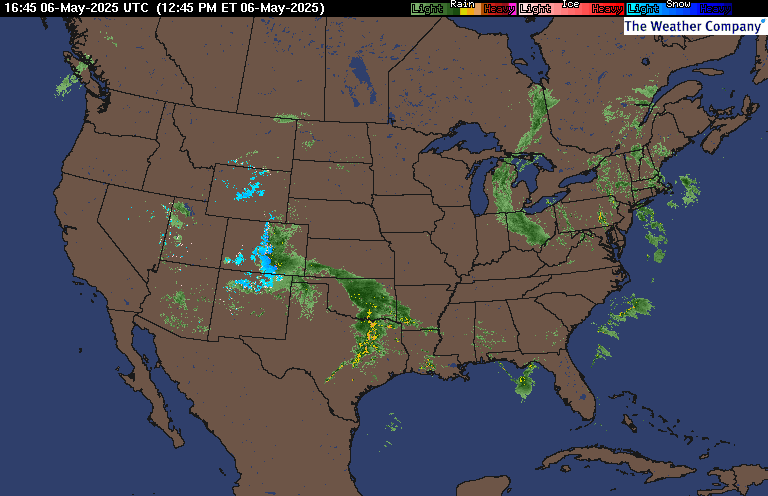 You may direct any questions by contacting me personally, ANYTIME, at: twalsh22000@yahoo.com
Have a blessed evening!

T. F. "STORM" WALSH III
GMCS, USCG (ret)
METEOROLOGIST / HURRICANE SPECIALIST /SEVERE WEATHER SPECIALIST