WINTER WEATHER EXTENDED UPDATE…POSSIBLE SSW EVENT…ISSUED DEC. 27, 2020…7:15 EST
5 min read
Disclaimer:  This site is not affiliated with the National Hurricane Center, Hurricane Hunters, Storm Prediction Center, or National Weather Service.  ALL forecasts herein are the result of my analysis, and I am solely responsible for the content.  As ALWAYS, follow the National Hurricane Center, National Weather Service, and your local Emergency Management officials for emergency decisions.  In addition, this is strictly a FORECAST OFFICE.  I CANNOT make decisions regarding travel plans, etc.  My purpose, is to provide you the information, based solely on information I analyze, and the accuracy of the information at hand of the time of analysis, so you may make informed decisions.
(T. F. "Storm" Walsh)
For those who have donated to my site, your help has been greatly appreciated.  If you are not aware, donations to my site help pay for subscriptions to sites I use, which provide all the models and information used in my forecasts.  Without these sites, I'm pretty much left in the dark.  The F5 Data maps I post as well for severe weather, is another out of pocket expense (monthly subscription).  Updates to software (weather related), are also out of pocket to me. Please keep in mind, even when the hurricane season ends, I have to keep up on these site subscriptions for severe weather and winter weather. To donate, please click the DONATE button to the right side of the page.  Any help you provide is immensely appreciated!  Without your help, I may not be able to continue paying the monthly subscription charges for access to all of the information I use in my forecasts.
DONATIONS NEEDED AND APPRECIATED

Greetings to everyone!
Please be aware, even though I do not post every night, rest assured I am continuously monitoring various areas for any significant weather.  I will be taking Sundays off (family time), unless we have active systems that may be posing a threat (i.e. Tropical, Winter Weather, Coastal Storms, etc.).
Good evening,
This update will be based on the current runs of the ECMWF and GFS global models, out to 144 hours out in the forecast period for some of the maps from 12Z this morning, which will end on 12Z JAN 02, 2021.  Also included will be a possible SSW (Sudden Stratospheric Warming) event.
Based on analysis of the MSLP normalized anomaly maps from the ECMWF and GFS models, the forecast low in my previous update should move into Canada by tomorrow morning.  In approximately 72 hours from 12Z (7:00 a.m. EST) this morning, a developing trof of low pressure moves toward the same area of the upper midwest, bringing more wintry weather.  Heaviest amounts will be over MN., WI., and a portion of IA., but will be breif, as the trof eventually closes off to a weak low, moving quickly into Canada. At around 96 hours in the forecast period, a stronger area of low pressure is forecast to develop at the tail end of this trof, along the Gulf coast states, and make its way north, over the midwest, Ohio valley region, and the Great Lakes area.  This system will be responsible for heavier snowfall over the same area.  As this low initiates, surface winds are forecast to increase over portions of the Gulf of Mexico to around 20 – 30 mph.  As the system progresses north, surface winds will increase over the Great Lakes and eventually off the U.S. East coast.
It appears more Arctic air will work its way south by the end of December, and into the first week of January.  This may become attributed to a SSW event.  I will attempt to explain this phenomenon toward the close of this synopsis, after the graphics and maps.  Temperatures in portions of the upper midwest states could remain below freezing for daily lows, and could reach single digits to minus digits during the first week of Jan.
The following MSLP anomaly maps will allow you to view the progress of the systems:
ECMWF


GFS


The following maps are the forecast total snowfall using the Kuchera method:
ECMWF


GFS


The following are forecast surface wind speeds in mph:
ECMWF


GFS


The following maps indicate the current forecast temperatures through the period:
ECMWF


GFS


FROST / FREEZE OUTLOOK FOR DEC. 28, 2020


The following NWS Watch / Warning map will provide local NWS information for your area.  Click the image, then once it refreshes, click on your area of interest.
NWS WATCH / WARNING DISPLAY (LINKED)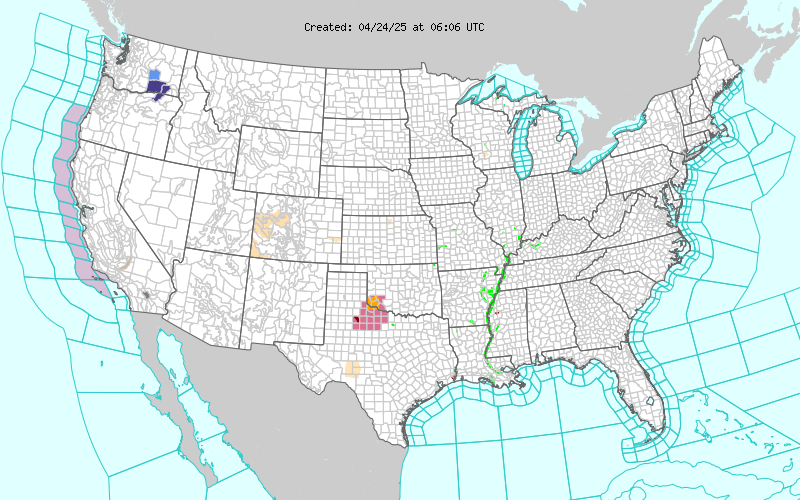 WSI DOPPLER RADAR LOOP (LINKED)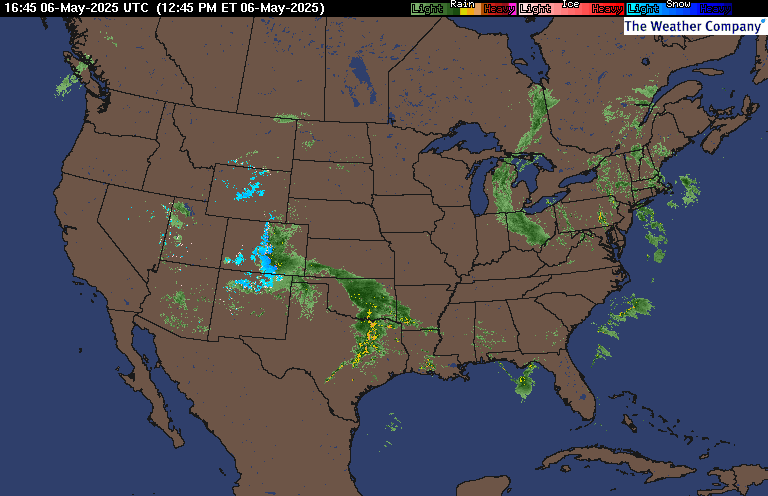 Once I can get a break from these winter systems, I intend to analyze things and issue a preliminary 2021 hurricane season outlook.
The ECMWF and GFS Stratospheric forecast maps indicate the good probability of a SSW event, with the ECMWF being more in agreement.  These events, are a little complicated to explain, but in a nutshell, when pressure anomalies are higher over or near the pole and Arctic region, the stratosphere warms.  I am going to post a video, which will hopefully explain this phenomenon.  When these two anomalies occur, it allows for the AO (Arctic Oscillation) to turn negative, which allows the Polar Vortex to push cold air southward.  This is when we see much colder and freezing temperatures across North America, with freezing to near freezing temperatures extending o the Florida Penisula.  However, this does not always occur in a strong manner, as there are 2 different vortex patterns that can occur.  A positive AO keeps the cold, frigid air confined to the north pole and Arctic region, while the negative AO allows for this air to push south.
ARCTIC OSCILLATION


ARCTIC OSCILLATION FORECAST:


The following forecast maps which are looped, show the rising pressure anomalies and temperature increase in the stratosphere, at the 10 mb level.
ECMWF AND GFS 10 MB PRESSURE ANOMALY FORECAST


ECMWF AND GFS 10 MB TEMPERATURE ANOMALY FORECAST


You'll note in the ECMWF jetstream forecast map, how the jetstream has a tendency to keeping producing trofs and dipping extremely far south:
ECMWF JETSTREAM FORECAST


The following is a video on SSW, along with a link to an article on SSW:
https://youtu.be/VnlFFaF_l7I
SSW ARTICLE
https://www.metoffice.gov.uk/weather/learn-about/weather/types-of-weather/wind/sudden-stratospheric-warming
You may direct any questions by contacting me personally, ANYTIME, at: twalsh22000@yahoo.com
Have a blessed evening!

T. F. "STORM" WALSH III
GMCS, USCG (ret)
METEOROLOGIST / HURRICANE SPECIALIST /SEVERE WEATHER SPECIALIST