Very Nice for a Midday December Thursday Across Central Alabama
2 min read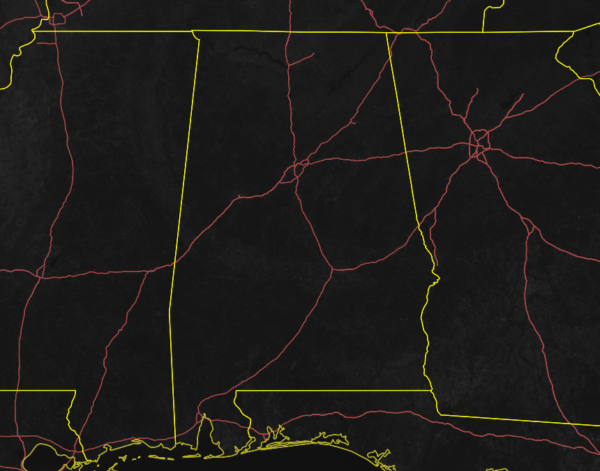 WEATHER FOR THE REST OF YOUR THURSDAY
There doesn't appear to be any clouds in the sky over Central Alabama as we are about to start the noon hour. Just cobalt-blue skies with uninterrupted sunshine out there. Temperatures as of your 11:00 am round up were in the upper 50s to the upper 60s, ranging from 58 degrees in Gadsden to 68 degrees in Troy. Birmingham was at 65 degrees.
WEATHER FOR THE REST OF YOUR THURSDAY
We'll continue to have an absolutely beautiful day out there across Central Alabama during the daylight hours with afternoon highs reaching the mid-60s to the lower 70s. Skies will remain clear for the evening and overnight hours, but there may be some patchy fog form in the valleys and over bodies of water. Lows will be in the upper 30s to the lower 40s.
NICE & DRY FOR FRIDAY
Friday morning will start off mainly sunny across Central Alabama, but clouds will be on the increase from the west as a cold front will be approaching the area. We should be mostly clear through the morning hours, then becoming partly to mostly cloudy through the afternoon and evening hours. We'll stay dry through midnight, but a few showers may be possible before sunrise on Saturday morning. Highs will be in the mid-60s to the lower 70s.
ON THIS DATE IN WEATHER HISTORY
1987: A cold front brought high winds to the eastern slopes of the Northern and Central Rockies. Winds gusted to 97 mph at Mines Peak CO. In Wyoming, up to a foot of snow blanketed the Teton Village Ski Resort, northwest of Jackson. Strong Chinook winds in the Central High Plains Region, gusting to 61 mph at Scottsbluff NE, warmed temperatures to near 70 degrees.
BEACH FORECAST CENTER
Get the latest weather and rip current forecasts for the beaches from Dauphin Island, AL, to Panama City Beach, FL, on our Beach Forecast Center page. There, you can select the forecast of the region that you are interested in.
WEATHERBRAINS
There are several ways to watch or listen to the podcast that is all about the weather. Watch live starting at 8:00 pm CT on Monday nights at live.bigbrainsmedia.com, James Spann's YouTube Channel, or on one of ABC 3340's digital weather channels (17.2, 40.2, 68.3). Listen to the recorded audio podcast at WeatherBrains.com or on your favorite podcast platform (Apple Podcasts, Stitcher, Spotify, etc.), or watch the recorded video on James Spann's YouTube channel.