TROPICAL STORM NICOLE FORECAST SYNOPSIS…ISSUED NOV. 08, 2022…9:00 P.M. EST
7 min read
Disclaimer:  This site is not affiliated with the National Hurricane Center, Hurricane Hunters, Storm Prediction Center, or National Weather Service.  ALL forecasts herein are the result of my analysis, (to which you will see me at times, insert excerpts from various agencies due to the nature of the importance of the information) and I am solely responsible for the content.  As ALWAYS, follow the National Hurricane Center, National Weather Service, and your local Emergency Management officials for emergency decisions.  In addition, this is strictly a FORECAST OFFICE.  I CANNOT make decisions regarding travel plans, etc.  My purpose, is to provide you the information, based solely on information I analyze, and the accuracy of the information at hand of the time of analysis, so you may make informed decisions.
(T. F. "Storm" Walsh)
For those who have donated to my site, your help has been greatly appreciated.  If you are not aware, donations to my site help pay for subscriptions to sites I use as well as software updates, which provide all the models and information used in my forecasts.  To donate, please click the DONATE button to the right side of the page, or on the graphic of the dog.  Any help you provide is immensely appreciated!
DONATIONS ACCEPTED AND APPRECIATED

Please be aware, even though I do not post every night, rest assured I am continuously monitoring various areas for any significant weather. 
I will reiterate, my forecasts are based on the available information at the time of analysis, and are only as accurate as the information analyzed and the solutions provided.
For severe weather forecasts, please use the SPC link below to stay updated on any severe weather threat.
STORM PREDICTION CENTER HOME LINK
https://www.spc.noaa.gov/classic.html
IF anyone would like hurricane preparedness information, and information on pet friendly shelters, please email me with the subject line HURRICANE PREPAREDNESS.
STORM W 2022 HURRICANE SEASON FORECAST
TOTAL NAMED STORMS: 17 – 19
TOTAL HURRICANES :        7 – 9
MAJOR HURRICANES:        4 –  5
AVERAGE HURRICANE SEASON
TOTAL NAMED STORMS: 14
TOTAL HURRICANES:        7
MAJOR HURRICANES:       3
2022 SEASON TOTALS
TOTAL NAMED STORMS: 14
TOTAL HURRICANES:       7
MAJOR HURRICANES:      2
U. S. LANDFALLS: 3

2022 ATLANTIC HURRICANE SEASON NAMES:
Alex Bonnie Colin Danielle Earl Fiona Gaston Hermine Ian Julia Karl
Lisa Martin Nicole Owen Paula Richard Shary Tobias Virginie Walter
As a system becomes named, I will change the color of that name to red, as to indicate which names have been used this season.
2022 HURRICANE SEASON SUPPLEMENTAL NAME LIST:
Adria Braylen Caridad Deshawn Emery Foster Gemma Heath Isla Jacobus
Kenzie Lucio Makayla Nolan Orlando Pax Ronin Sophie Tayshaun Vivian Will
Good evening everyone!
NICOLE transitioned to a Tropical Storm early this morning, and the center has become better defined in satellite loop imagery.  Water vapor imagery does show some dry air intrusion around the SE portion of the storm, which is probably one reason for limited thunderstorm activity.  As of the 7:00 p.m. EST intermediate advisory from the NHC, the following was available on NICOLE:
7:00 PM EST Tue Nov 8
Location: 27.3°N 74.3°W
Moving: WSW at 10 mph
Min pressure: 984 mb / 29.06 in
Max sustained: 65 mph
NHC TRACK AND WATCH/WARNING MAP


WEATHERNERDS IR AND WATER VAPOR SATELLITE LOOP IMAGERY

Analysis of the recent MTSCWA data indicates maximum winds are now located close to the center of circulation.


Recent data from CIMSS still indicates a zonal shear pattern, however with only about 15 knots of intensity.  Values for development should be below 20 kts based on the standard.  This shear may be having some negating effect, however the pattern would be providing some diffluence over the storm.  The upper level wind pattern  is not optimal at the moment, but the flow also suggests some diffluence aloft, which may be aiding in some slow ventilation over NICOLE.  This pattern is being caused by a nearby upper level trof.
CIMSS WIND SHEAR AND UPPER LEVEL WINDS


Maximum sustained winds were at 65 mph, and it is noted the central pressure has fallen 6 millibars in 3 hours.  Based on this, winds should increase by the next update, as the wind increase always lags the pressure drop.  Based on analysis of forecast wind shear, upper level winds, surface and mid level moisture, the ECMWF and GFS are calling for an improvement to the shear pattern and moisture with an increase in relative humidity from the surface to the mid level, while SHIPS diagnostics indicate shear of around 20+ kts in place for the next 36 hours.  It is noted the radial shear pattern indicated by the models is currently not there, as referenced by the CIMSS shear data.  This leads me to believe the models are having a hard time forecasting the shear pattern.  However, they do call for an improvement, although not ideal, there should remain a diffluent pattern over NICOLE up to landfall, which may very well allow for further continued slow strengthening, which may be evidenced by the continued drop in pressure.  SST's of 27 – 28C along with OHC of 75 kj/cm2 will also be in play for further slow strengthening.  Another factor to take into account, NICOLE will be moving perpendicular to the Florida coast.  This will aid in forced convergence due to a tight pressure gradient, allowing for warm air to be forced up through the center of the storm.  The diffluent pattern aloft may be enough to evacuate the storm.  Based on these forecast parameters, should they come to fruition, could allow for NICOLE to become a category one hurricane prior to making landfall on the Florida east coast.  Intensity guidance still remains at a top end tropical storm, but have pushed closer to borderline category one hurricane.  Being that NICOLE attaining category one status prior to landfall cannot be safely ruled out, I agree with the NHC intensity forecast at this time.
ECMWF SHEAR AND 200 MB STREAMLINE FORECAST


00Z INTENSITY GUIDANCE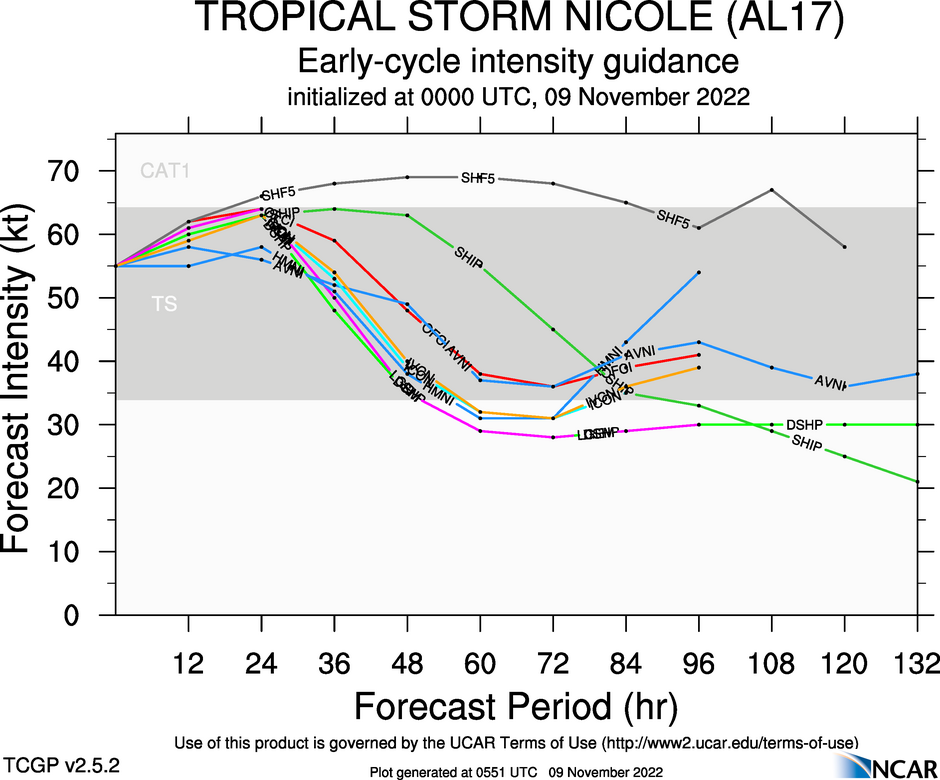 NHC INTENSITY FORECAST

INIT 08/2100Z 27.5N 73.7W 55 KT 65 MPH
12H 09/0600Z 27.0N 75.2W 60 KT 70 MPH
24H 09/1800Z 26.7N 77.2W 65 KT 75 MPH
36H 10/0600Z 27.2N 79.9W 65 KT 75 MPH
48H 10/1800Z 28.6N 82.4W 55 KT 65 MPH…INLAND
60H 11/0600Z 31.2N 83.4W 40 KT 45 MPH…INLAND
72H 11/1800Z 34.7N 81.9W 35 KT 40 MPH…INLAND
96H 12/1800Z 45.0N 71.0W 40 KT 45 MPH…POST-TROP/EXTRATROP
120H 13/1800Z…DISSIPATED
NICOLE has taken the anticipated turn to the WSW.  Based on my analysis of forecast steering layers maps, and update rack guidance which is tightly clustered, NICOLE should begin a more westerly motion sometime tomorrow, and then begin to make a turn more to the WNW late Wednesday evening to very early Thursday morning.  IF there are no major changes in the track, NICOLE should make landfall anywhere from Port St. Lucie to Jupiter FL. very late Wednesday evening to very early Thursday morning.  The track has shifted northward as NICOLE crosses the Florida Peninsula, based on the forecast motion and orientation of the ridge currently steering her.  Residents along the warned areas of the Florida east coast should remain away from beaches and small craft should remain in port, as wave heights near the coast will be high.  Residents should prepare for coastal flooding and beach erosion.  I will be posting various links to the current NHC information which will instruct you on watches and warnings, expected hazards, and the various graphics associated with the forecast.  I STRONGLY ADVISE  that you read this information for your and your family's safety.
00Z TRACK GUIDANCE


ECMWF AND WAVEWATCH3 SIGNIFICANT WAVE HEIGHT AND DIRECTION FORECAST


NAM 84 HOUR RAINFALL TOTAL FORECAST


The following are the experimental storm surge values from the NHC.  This graphic is linked to the NHC graphics page.  PLEASE click on it to view all NHC graphics regarding NICOLE:
STORM SURGE GRAPHIC


NHC NICOLE PUBLIC ADVISORY LINK
https://www.nhc.noaa.gov/text/refresh/MIATCPAT2+shtml/082353.shtml?
The following link is for NWS local hurricane products.  Once you click the link, you want to click on the bold blue lettering under each heading:
NWS LOCAL PRODUCTS LINK
https://www.nhc.noaa.gov/text/refresh/index_hls2+shtml/072137.shtml
The following is my hurricane preparedness post from JAN. 27, 2022…PLEASE REVIEW:
https://stormw.wordpress.com/2022/01/27/%ef%bf%bchurricane-preparedness-information-guide-issued-jan-27-2022-1215-p-m-est/
The following map will allow to to get information from your NWS office.
NWS WATCH / WARNING DISPLAY (LINKED…CLICK MAP, THEN YOUR AREA)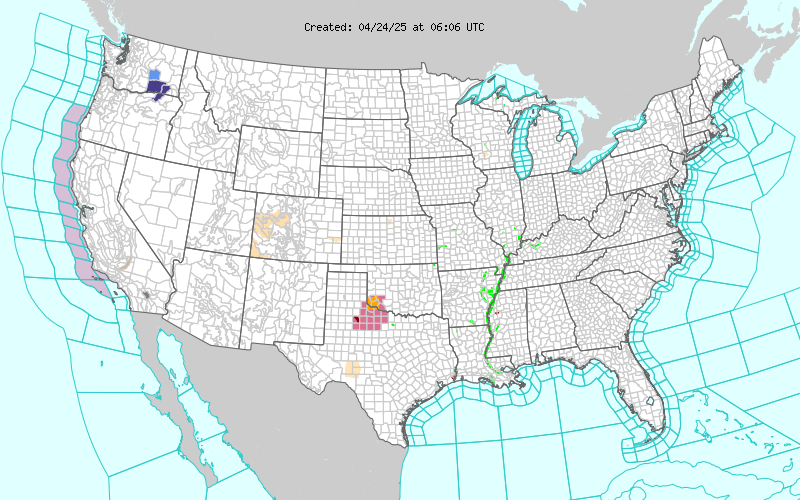 WSI DOPPLER RADAR LOOP (LINKED, CLICK RADAR MAP)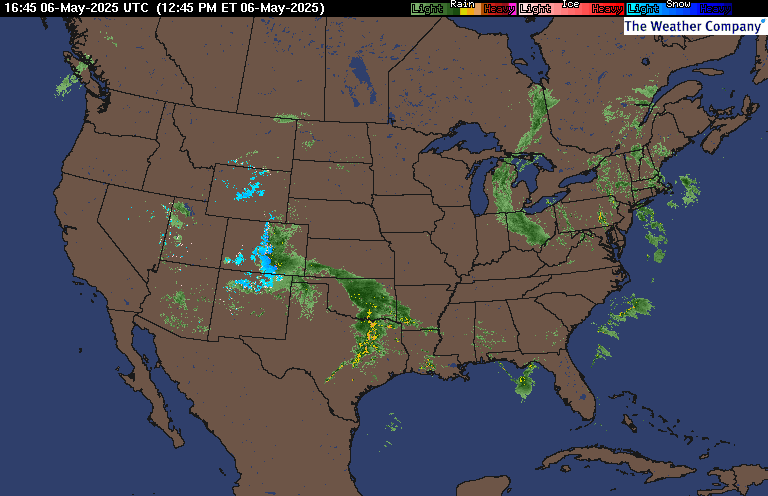 RAP RADAR (CLICK IMAGE THEN RADAR SITE…ONCE YOU CLICK THE SITE, GO TO LOOP DURATION TO CREATE A LOOP)

I will continue to monitor NICOLE for any significant changes.

You may direct any questions by contacting me personally, ANYTIME, at: twalsh22000@yahoo.com

Have a blessed evening!

T. F. "STORM" WALSH III
GMCS, USCG (ret)
METEOROLOGIST / HURRICANE SPECIALIST /SEVERE WEATHER SPECIALIST
MEMBER WEST CENTRAL FLORIDA AMS
palmharborforecastcenter
2022-11-09 01:45:05

All news and articles are copyrighted to the respective authors and/or News Broadcasters. eWeatherNews is an independent Online News Aggregator

Read more from original source here…