TROPICAL STORM IAN FORECAST SYNOPSIS…ISSUED SEP. 25, 2022…7:35 EDT
10 min read
Disclaimer:  This site is not affiliated with the National Hurricane Center, Hurricane Hunters, Storm Prediction Center, or National Weather Service.  ALL forecasts herein are the result of my analysis, (to which you will see me at times, insert excerpts from various agencies due to the nature of the importance of the information) and I am solely responsible for the content.  As ALWAYS, follow the National Hurricane Center, National Weather Service, and your local Emergency Management officials for emergency decisions.  In addition, this is strictly a FORECAST OFFICE.  I CANNOT make decisions regarding travel plans, etc.  My purpose, is to provide you the information, based solely on information I analyze, and the accuracy of the information at hand of the time of analysis, so you may make informed decisions.
(T. F. "Storm" Walsh)
For those who have donated to my site, your help has been greatly appreciated.  If you are not aware, donations to my site help pay for subscriptions to sites I use as well as software updates, which provide all the models and information used in my forecasts.  To donate, please click the DONATE button to the right side of the page, or on the graphic of the dog.  Any help you provide is immensely appreciated!
DONATIONS ACCEPTED AND APPRECIATED

Please be aware, even though I do not post every night, rest assured I am continuously monitoring various areas for any significant weather. 
I will reiterate, my forecasts are based on the available information at the time of analysis, and are only as accurate as the information analyzed and the solutions provided.
For severe weather forecasts, please use the SPC link below to stay updated on any severe weather threat.
STORM PREDICTION CENTER HOME LINK
https://www.spc.noaa.gov/classic.html
Good evening everyone!
IF anyone would like hurricane preparedness information, and information on pet friendly shelters, please email me with the subject line HURRICANE PREPAREDNESS.
STORM W 2022 HURRICANE SEASON FORECAST
TOTAL NAMED STORMS: 17 – 19
TOTAL HURRICANES :        7 – 9
MAJOR HURRICANES:        4 –  5
AVERAGE HURRICANE SEASON
TOTAL NAMED STORMS: 14
TOTAL HURRICANES:        7
MAJOR HURRICANES:       3
2022 SEASON TOTALS
TOTAL NAMED STORMS: 9
TOTAL HURRICANES:       3
MAJOR HURRICANES:      1
U. S. LANDFALLS: 1

2022 ATLANTIC HURRICANE SEASON NAMES:
Alex Bonnie Colin Danielle Earl Fiona Gaston Hermine Ian Julia Karl
Lisa Martin Nicole Owen Paula Richard Shary Tobias Virginie Walter
As a system becomes named, I will change the color of that name to red, as to indicate which names have been used this season.
2022 HURRICANE SEASON SUPPLEMENTAL NAME LIST:
Adria Braylen Caridad Deshawn Emery Foster Gemma Heath Isla Jacobus
Kenzie Lucio Makayla Nolan Orlando Pax Ronin Sophie Tayshaun Vivian Will
Tropical Storm IAN has still had problems even today, getting his act together.  NHC indicates as of the 5:00 p.m. forecast discussion, that IAN is still lacking an inner core.  The discussion also suggests that a slight bit of environmental dry air may have limited development convection: (Although the storm has yet to develop an inner core, the conditions over the northwestern Caribbean Sea appear very likely to support strengthening once it becomes better organized. Some dry environmental air may have limited convection today, but the GFS- and ECMWF-simulated satellite imagery indicate that deep convection will increase during the diurnal maximum period overnight).
However in my analysis this evening, products I analyzed did not indicate any dry air intrusion.
Information from Meteorologist Joe Bastardi pointed out, there were multiple centers or vortices found during last nights reconnaissance flight.  This would explain the very slow organization and the various satellite signatures over the past couple of days.  Based on analysis of current vorticity maps, it appears IAN has finally become vertically stacked, and GOES 16 satellite loop imagery now indicates IAN is beginning to get "that" look and becoming a little better organized, with banding features becoming more prominent.
GOES 16 IAN FLOATER SATELLITE LOOP IMAGERY


The following information was available on IAN from the NHC 5:00 p.m. advisory:
5:00 PM EDT Sun Sep 25
Location: 16.2°N 80.3°W
Moving: WNW at 12 mph
Min pressure: 1003 mb / 29.62 in
Max sustained: 45 mph
I know this sounds old, but analysis this evening again indicates a very favorable, radial shear pattern, and radial outflow pattern is supposed to develop.  I did note in analysis that wind shear is light, however the pronounced upper level outflow pattern has diminished somewhat, with only a semi-radial pattern as of the 1800Z upper air update.  Both the ECMWF and GFS global models are pretty much in agreement of a more favorable shear and upper level wind pattern taking shape in about 30 – 36 hours, showing pretty much the same output.  Both models also are in excellent agreement of an improving moisture pattern regarding very high precipitable water, and very high relative humidity from the surface, up through the 500 mb level.  Given this, I will be using only the ECMWF graphics to save a little time.  I know, I keep repeating the same old, however should these forecast parameters be correct, given the high SST's and OHC IAN will be crossing over, there still is strong support for rapid intensification to occur.  Intensity guidance models have backed down slightly, the a good majority now indicating IAN should attain CAT 3 status during the next 48 hours from the 18Z (2:00 p.m.) update.  Based on the forecast parameters, I agree at this time with the NHC intensity forecast.
ECMWF WIND SHEAR AND 200 MB STREAMLINE FORECAST


ECMWF PRECIPITABLE WATER AND RELATIVE HUMIDITY FORECAST


NHC INTENSITY FORECAST
INIT 25/2100Z 16.2N 80.3W 40 KT 45 MPH
12H 26/0600Z 17.3N 81.5W 50 KT 60 MPH
24H 26/1800Z 19.2N 82.9W 70 KT 80 MPH
36H 27/0600Z 21.1N 83.7W 90 KT 105 MPH
48H 27/1800Z 23.0N 84.2W 105 KT 120 MPH
60H 28/0600Z 24.8N 84.4W 115 KT 130 MPH
72H 28/1800Z 26.2N 84.4W 110 KT 125 MPH
96H 29/1800Z 28.3N 84.0W 85 KT 100 MPH
120H 30/1800Z 31.0N 83.0W 50 KT 60 MPH…INLAND
At around 72 hours in the forecast period from 18Z, strong SWLY shear is forecast to develop from interaction with the upper trof moving in.  This is shown in the shear forecast maps as well as the current SHIPS diagnostic report.  This shear should weaken IAN prior to landfall.
Based on current motion, IAN is now moving to the WNW.  NHC indicates that the center did jog slightly northward today, however the motion is set to WNW, which is what the current steering layer indicates.  There is now a break in the ridge, which is inducing the WNW motion of 300 deg.  This jog has caused the guidance models to shift slightly east, and this is reflected in the NHC tracking map.
NHC TRACKING MAP


CURRENT STEERING LAYER


18Z TRACK GUIDANCE


Analysis of forecast steering currents maps indicates the current track should pan out.  However, something I noticed in analysis of both the ECMWF and GFS 500 mb geopotential height maps clearly shows the break in the ridge, and the trof acting to pull IAN north.  Right now, if the pattern does not change regarding this, the 18Z GFS has shifted more to the east, and the ECMWF EPS has been consistent with IAN hitting the west central Florida area.  Again, this remains to be seen, however with the weakness in the ridge now prevalent, and the jog of the center northward, the slim possibility could exist that guidance may again shift toward the east slightly.  This will all depend now, on how fast IAN gets it together, how quickly he intensifies, and how the trof interacts as far as steering currents.  For now, I agree with the NHC forecast track, and prefer the consensus TVCA model.  I will however keep very close tabs for any significant change to future forecast steering, and model track guidance.  Once IAN gets near the tip of Cuba, or just south, I should have a pretty good idea on forecast track.
ECMWF AND GFS 500 MB GEOPOTENTIAL HEIGHT ANIMATION


Watches and warnings are currently in effect, and a Tropical Storm Watch has been issued for the Lower Florida Keys:
WATCHES AND WARNINGS
--------------------
CHANGES WITH THIS ADVISORY:


A Tropical Storm Watch has been issued for the lower Florida Keys
from Seven Mile Bridge southward to Key West, including the Dry
Tortugas.


SUMMARY OF WATCHES AND WARNINGS IN EFFECT:


A Hurricane Warning is in effect for...
* Grand Cayman
* Cuban provinces of Isla de Juventud, Pinar del Rio, and Artemisa

A Tropical Storm Warning is in effect for...
* Cuban provinces of La Habana, Mayabeque, and Matanzas

A Tropical Storm Watch is in effect for...
* Little Cayman and Cayman Brac
* Lower Florida Keys from Seven Mile Bridge southward to Key West,
including the Dry Tortugas
A Hurricane Warning means that hurricane conditions are expected
somewhere within the warning area.  A warning is typically issued
36 hours before the anticipated first occurrence of tropical-storm-
force winds, conditions that make outside preparations difficult or
dangerous.  Preparations to protect life and property should be
rushed to completion.
A Tropical Storm Warning means that tropical storm conditions are
expected somewhere within the warning area within 36 hours.

A Tropical Storm Watch means that tropical storm conditions are
possible within the watch area, generally within 48 hours.
Interests in central Cuba, the remainder of the Florida Keys, and 
the Florida peninsula should monitor the progress of Ian.
For storm information specific to your area, please monitor
products issued by your national meteorological service.
HAZARDS AFFECTING LAND
----------------------


Key messages for Ian can be found in the Tropical Cyclone Discussion
under AWIPS header MIATCDAT4 and WMO header WTNT44 KNHC and on the
web at hurricanes.gov/text/MIATCDAT4.shtml.


WIND:

  Hurricane conditions are expected to reach Grand Cayman on 
Monday, with tropical storm conditions expected early Tuesday. 
Hurricane conditions are expected within the warning area in Cuba by 
early Tuesday, with tropical storm conditions expected by late 
Monday.

Tropical storm conditions are expected within the tropical storm 
warning area in Cuba Monday night and Tuesday. Tropical storm 
conditions are possible on Little Cayman and Cayman Brac on Monday. 
Tropical storm conditions are possible in the lower Florida Keys by 
Tuesday.


RAINFALL:

  Ian is expected to produce the following rainfall:
Jamaica and the Cayman Islands: 3 to 6 inches, with local maxima up
to 8 inches.
Western Cuba: 6 to 10 inches, with local maxima up to 16 inches.
Florida Keys into southern and central Florida Peninsula: 2 to 4
inches, with local maxima up to 6 inches beginning Monday through
Wednesday morning.
Heavy rainfall may affect North Florida, the Florida Panhandle and
the Southeast Thursday, Friday and Saturday.
These rains may produce flash flooding and mudslides in areas of
higher terrain, particularly over Jamaica and Cuba. Flash and urban
flooding are possible across the Florida Keys and the Florida
peninsula through mid week. Additional flooding and rises on
area streams and rivers across northern Florida and parts of the
southeast U.S. later this week cannot be ruled out, especially in
central Florida given already saturated conditions.


STORM SURGE:

  The combination of storm surge and the tide will
cause normally dry areas near the coast to be flooded by rising
waters moving inland from the shoreline.  The water could reach the
following heights above ground somewhere in the indicated areas if
the peak surge occurs at the time of high tide...
East Cape Sable, FL to Card Sound Bridge...1-3 ft
Florida Keys, FL including Dry Tortugas...1-3 ft
Florida Bay...1-3 ft
The deepest water will occur along the immediate coast near and to
the right of the center, where the surge will be accompanied by
large waves.  Surge-related flooding depends on the relative timing
of the surge and the tidal cycle, and can vary greatly over short
distances.  For information specific to your area, please see
products issued by your local National Weather Service forecast
office.
Storm surge could raise water levels by as much as 9 to 14 feet 
above normal tide levels along the coast of western Cuba in areas 
of onshore winds in the hurricane warning area Monday night
and early Tuesday.
Storm surge could raise water levels by as much as 2 to 4 feet above
normal tide levels along the immediate coast in areas of onshore
winds in the Cayman Islands Sunday night into Monday.


SURF:

  Swells generated by Ian are affecting Jamaica and the Cayman
Islands. Swells will spread northwestward to the southwestern coast
of Cuba and the coasts of Honduras, Belize, and the Yucatan
Peninsula of Mexico on Monday and Monday night. These swells are
likely to cause life-threatening surf and rip current conditions.
Please consult products from your local weather office.
Please note, the SLOSH software does not have surge values for the current area IAN is in, nor for Cuba.  Once IAN becomes a threat to the U. S., I will be posting surge maps from the software.
The following link is for NWS local hurricane products.  Once you click the link, you want to click on the bold blue lettering under the Local Statement heading:
NWS LOCAL PRODUCTS LINK
https://www.nhc.noaa.gov/text/refresh/index_hls4+shtml/252217.shtml?
The following is my hurricane preparedness post from JAN. 27, 2022…PLEASE REVIEW:
https://stormw.wordpress.com/2022/01/27/%ef%bf%bchurricane-preparedness-information-guide-issued-jan-27-2022-1215-p-m-est/
The following map will allow to to get information from your NWS office.
NWS WATCH / WARNING DISPLAY (LINKED…CLICK MAP, THEN YOUR AREA)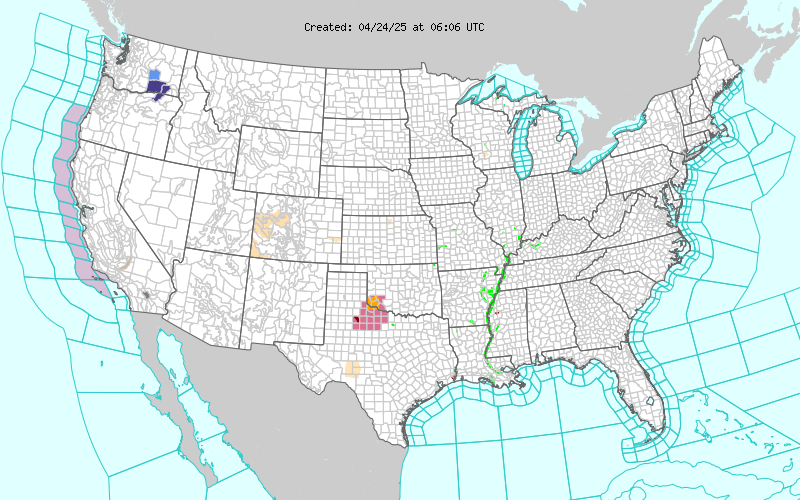 WSI DOPPLER RADAR LOOP (LINKED, CLICK RADAR MAP)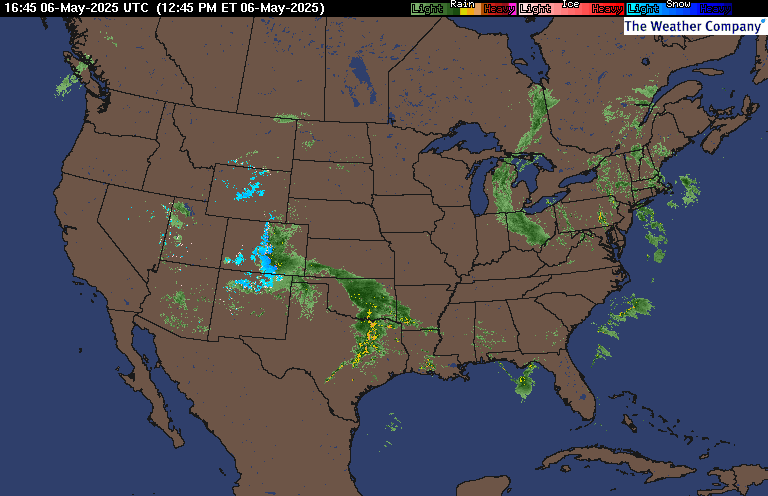 RAP RADAR (CLICK IMAGE THEN RADAR SITE…ONCE YOU CLICK THE SITE, GO TO LOOP DURATION TO CREATE A LOOP)

I will continue to monitor this IAN for any significant changes in forecast conditions, as well as the remainder of the tropics.
You may direct any questions by contacting me personally, ANYTIME, at: twalsh22000@yahoo.com
Have a blessed evening!
T. F. "STORM" WALSH III
GMCS, USCG (ret)
METEOROLOGIST / HURRICANE SPECIALIST /SEVERE WEATHER SPECIALIST
MEMBER WEST CENTRAL FLORIDA AMS
palmharborforecastcenter
2022-09-25 23:21:41

All news and articles are copyrighted to the respective authors and/or News Broadcasters. eWeatherNews is an independent Online News Aggregator

Read more from original source here…