Tropical Storm Eta Experiencing Wind Shear and is More Disorganized : The Alabama Weather Blog
1 min read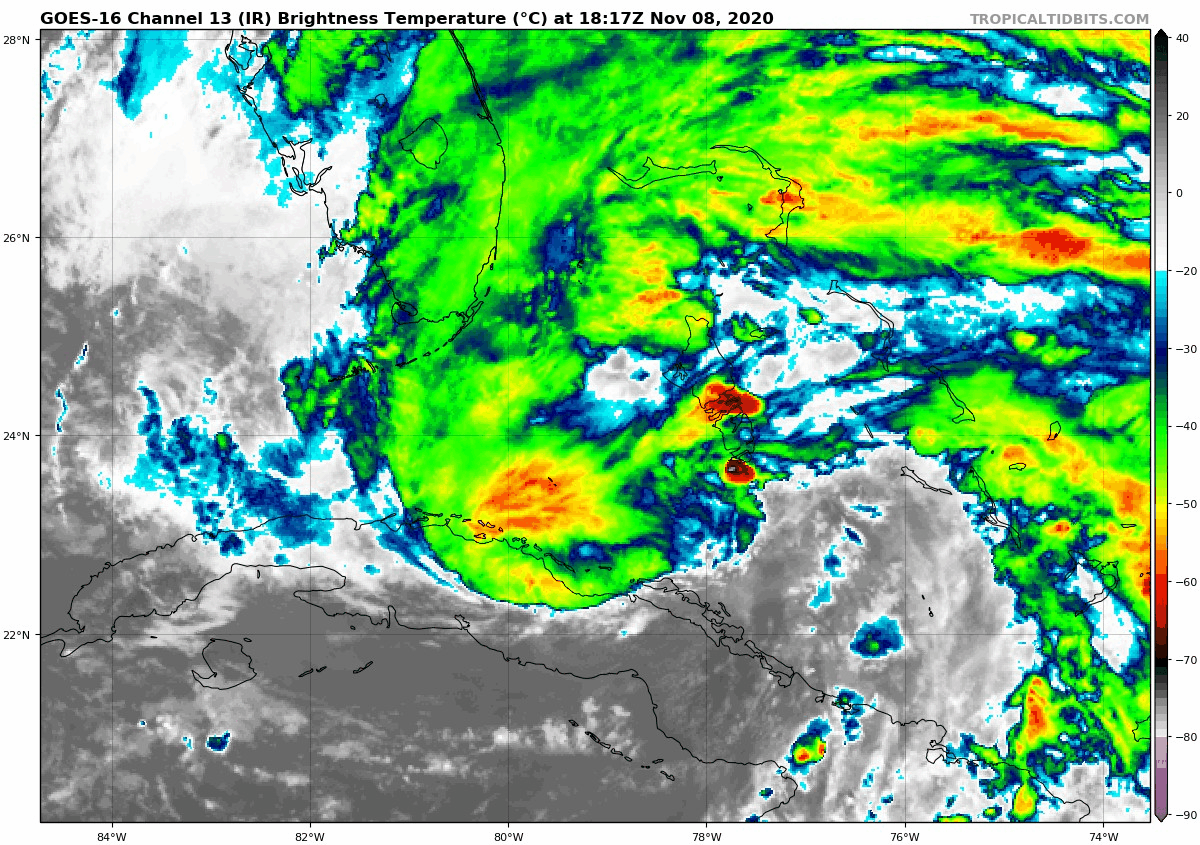 Tropical Storm Eta is looking more disorganized this afternoon off the north coast of Cuba. Convection has decreased markedly after a burst of storms this morning. It is under less favorable conditions, with an upper low overhead and 25-35 knots of wind shear impacting it.
There is no recon in the storm right now, but NOAA Hurricane Hunters will be leaving Lakeland shortly in their WP3 "Kermit" and will be reporting before 6 p.m.
That wind shear will relax over the next 24 hours and it should intensify to a hurricane over the warm waters of the Florida Straits between Cuba and the Florida Keys. Oceanic heat content will increase as the storm moves west of the Keys.
The center will pass just south and west of Key West early Monday as it heads westward into the southeastern Gulf of Mexico.
The storm will turn northward on Tuesday and then northeastward later in the week. It will be encountering increasing wind shear and cooler water temperatures as it heads northward and it will gradually weaken later this week.
Next forecast package at 3 p.m.
Bill Murray is the President of The Weather Factory. He is the site's official weather historian and a weekend forecaster. He also anchors the site's severe weather coverage. Bill Murray is the proud holder of National Weather Association Digital Seal #0001 @wxhistorian