TROPICAL DEPRESSION TEN FORECAST SYNOPSIS…ISSUED AUG. 26, 2023…6:30 P.M. EDT
7 min read
ALL forecasts herein are the result of my analysis, (to which you will see me at times, insert excerpts from various agencies due to the nature of the importance of the information) and I am solely responsible for the content.  As ALWAYS, follow the National Hurricane Center, National Weather Service, and your local Emergency Management officials for emergency decisions.  In addition, this is strictly a FORECAST OFFICE.  I CANNOT make decisions regarding travel plans, etc.  My purpose, is to provide you the information, based solely on information I analyze, and the accuracy of the information at hand of the time of analysis, so you may make informed decisions.
(T. F. "Storm" Walsh)
For those who have donated to my site, your help has been greatly appreciated.  If you are not aware, donations to my site help pay for subscriptions to sites I use as well as software updates, which provide all the models and information used in my forecasts.  To donate, please click the DONATE button to the right side of the page, or on the graphic of the dog.  Any help you provide is immensely appreciated!
DONATIONS ACCEPTED AND APPRECIATED

If any of my subscribers here are on Facebook, and are in any of the weather groups I posted in, please let everyone know that Facebook suspended my old account.  Since I may not be able to access Facebook anymore, you may follow me on twitter.  The twitter button on the left of the page does not work.  Please follow me here: https://twitter.com/Michael1227910
If you wish to become an email client and receive my forecasts by email, please send me an email at the email address at the bottom of the page…subject: EMAIL CLIENT.
I will reiterate, my forecasts are based on the available information at the time of analysis, and are only as accurate as the information analyzed and the solutions provided.
The following is my outlook forecast for the 2023 Atlantic Hurricane Season:
STORM W SEASONAL FORECAST
TOTAL NAMED STORMS: 11– 14
TOTAL HURRICANES :       5 – 6
MAJOR HURRICANES:       2 – 3
AVERAGE HURRICANE SEASON:
TOTAL NAMED STORMS: 14
TOTAL HURRICANES:         7
MAJOR HURRICANES:        3

SEASON TOTALS
NAMED STORMS:          8
HURRICANES:                2
MAJOR HURRICANES: 0
The following are the storm names for the 2023 hurricane season.  As each storm is named, they will be colored in red in order to keep track of the used names in the list:
Arlene Bret Cindy Don Emily Franklin Gert Harold Idalia Jose Katia
Lee Margot Nigel Ophelia Philippe Rina Sean Tammy Vince Whitney
Information will be somewhat mixed, as the NHC upgraded 93L as I was finishing typing this up.
Greetings everyone!
As a reminder, when forecasting tropical systems, if there are numerous systems to deal with, I always update on the systems that may present an impact or threat to either the U. S. or the Caribbean islands.  Anything far out in the Atlantic or something that may re-curve, take a lower priority as there is more time to deal with them. 
I am currently monitoring upgraded Tropical Depression 10 in the Yucatan Channel.  Based on recent satellite loop imagery, TD 10 continues to become better organized, and has been steadily doing so since yesterday.
WEATHERNERDS GOES 16 SATELLITE LOOP IMAGES


Based on the 20Z (4:00 p.m. EDT) UPDATE from the NHC , the following was available on TD 10:
4:00 PM EDT Sat Aug 26
Location: 25.1°N 86.1°W
Moving: Stationary
Min pressure: 1006 mb / 29.71 in
Max sustained: 30 mph
Based on current steering, you'll see the ridge over the central U.S., preventing any westward motion at the moment.  Based on analysis of forecast steering and MSLP animations, I expect a northward motion to begin for the next 60 – 72 hours.  Thereafter, a trof of low pressure is forecast to enter the northern GOMEX, and turn the system more toward the NNE.  Of course, as the system becomes better developed and moves away from land, this could change, as we have seen in some previous storms.  However, at the moment, I agree with current guidance and prefer a track of the TVCA or slightly right. Both the ECMWF EPS and CMC Ensemble models are a little more to the right than the GFS.
CURRENT STEERING


GFS FORECAST STEERING SHOWING THE FORECAST TROF


ATCF 18Z TRACK GUIDANCE FORECAST


Current intensity was estimated at 30 mph sustained winds, and central pressure of 1006 mb or 29.71 in. of mercury.  Based on current analysis of wind shear, 200 mb winds, and PWAT, TD 10 is currently under some very favorable conditions (radial shear pattern, which denotes the lack of zonal wind shear), anti-cyclonic flow (outflow) at 200 mb, and very high PWAT.  These are all favorable for further development.  High PWAT indicates a very wet system.
CIMSS WIND SHEAR, 200 MB WINDS, AND PWAT VALUES


Based on my analysis this evening of both the ECMWF and GFS global models, they indicate pretty much the same forecast, as these conditions are forecast to remain in place over the system, moving in tandem with it, with the forecast of high relative humidity up through the mid levels.  The one item that becomes somewhat less favorable is the loss of the anti-cyclonic outflow at 200 mb. However, there will be northward outflow, based on a pronounced diffluent (spreading out of air) pattern from the center of the system, northward. 
ECMWF WIND SHEAR, RH, AND PWAT FORECAST  (FOLLOW THE SHEAR FORECAST FROM THE POSITION OF THE CIRCLE)


Based on current intensity guidance, the majority of the models bring this to around a 60 mph to 70 mph Tropical Storm in about 60 – 72 hours.  However, based on analysis of those forecast conditions, including some very high OHC (Ocean Heat Content) (and depending on how quickly this continues to organize), I believe this system could attain at least CAT 1 hurricane status prior to landfall.  I could be missing something, but based on the favorable forecast conditions, this is what my forecasting experience is telling me.
CURRENT OHC


The ECMWF and GFS indicate a weaker system, while the hurricane models indicate a stronger system:
ECMWF


GFS


HWRF


HAFS-A


HAFS-B


NHC must have heard me, as they are now calling for a hurricane by Tuesday

BULLETIN
Tropical Depression Ten Advisory Number   1
NWS National Hurricane Center Miami FL       AL102023
400 PM CDT Sat Aug 26 2023


...TROPICAL DEPRESSION FORMS NEAR THE YUCATAN CHANNEL...



SUMMARY OF 400 PM CDT...2100 UTC...INFORMATION
----------------------------------------------
LOCATION...21.1N 86.1W
ABOUT 65 MI...105 KM NE OF COZUMEL MEXICO
MAXIMUM SUSTAINED WINDS...30 MPH...45 KM/H
PRESENT MOVEMENT...STATIONARY
MINIMUM CENTRAL PRESSURE...1006 MB...29.71 INCHES



WATCHES AND WARNINGS
--------------------
CHANGES WITH THIS ADVISORY:


The government of Mexico has issued a Tropical Storm Warning for
the Yucatan Peninsula of Mexico from Tulum to Rio Lagartos,
including Cozumel.
The government of Cuba has issued a Tropical Storm Watch for
extreme western Cuba for the provinces of Pinar Del Rio and the
Isle of Youth.


SUMMARY OF WATCHES AND WARNINGS IN EFFECT:




A Tropical Storm Warning

 is in effect for...
* Yucatan Peninsula from Tulum to Rio Lagartos, including Cozumel


A Tropical Storm Watch

 is in effect for...
* Pinar del Rio and the Isle of Youth
A Tropical Storm Warning means that tropical storm conditions are
expected somewhere within the warning area within 36 hours.
A Tropical Storm Watch means that tropical storm conditions are
possible within the watch area, generally within 48 hours.
For storm information specific to your area, please monitor products 
issued by your national meteorological service.
HAZARDS AFFECTING LAND


----------------------


Key messages for Tropical Depression Ten can be found in the
Tropical Cyclone Discussion under AWIPS header MIATCDAT5 and WMO
header WTNT45 KNHC.


RAINFALL:

  Tropical Depression Ten is expected to produce rainfall
amounts of 3 to 6 inches, with isolated higher amounts of 10 inches,
across portions of the eastern Yucatan Peninsula.  Across western 
Cuba, rainfall amounts of 4 to 8 inches, with isolated maximum 
amounts of 12 inches, are expected.  This rainfall may lead to flash 
and urban flooding, and landslides across western Cuba.  

Heavy rainfall is also likely to impact portions of the Gulf Coast 
and portions of the Southeast by mid- to late next week.


WIND:

  Tropical storm conditions are expected to begin over portions 
of the warning area over the Yucatan Peninsula on Sunday.  Tropical 
storm conditions are possible within the watch area over western 
Cuba beginning on Sunday.


STORM SURGE:

  Minor coastal flooding is expected within the Tropical 
Storm Warning area over the Yucatan Peninsula in areas of onshore 
winds.

NHC DISCUSSION WITH INTENSITY FORECAST
https://www.nhc.noaa.gov/text/refresh/MIATCDAT5+shtml/262053.shtml?
The following map will allow to get information from your NWS office.
NWS WATCH / WARNING DISPLAY (LINKED…CLICK MAP, THEN YOUR AREA)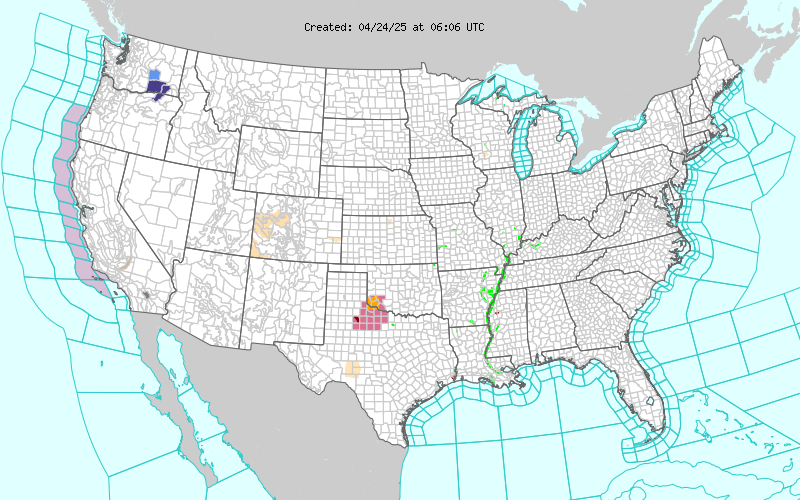 WSI DOPPLER RADAR LOOP (LINKED, CLICK RADAR MAP)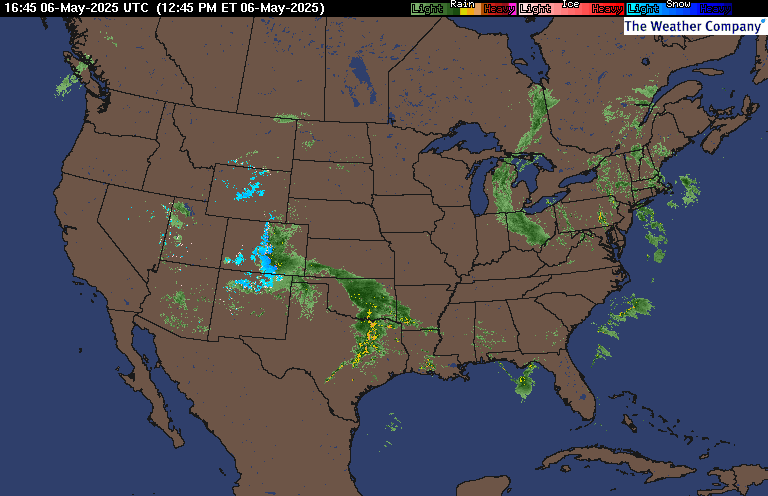 RAP RADAR (CLICK IMAGE THEN RADAR SITE…ONCE YOU CLICK THE SITE, GO TO LOOP DURATION TO CREATE A LOOP)

I will have another update late tomorrow afternoon, or in the evening.  Residents of west Florida, from the AL. border to west central Florida should review their hurricane preparedness plans.  IF a watch is put in effect for your area, turn your refrigerator/freezer settings to high.  IF and WHEN a watch is issued, be prepared to start preparations.

You may direct any questions by contacting me personally, ANYTIME, at: twalsh22000@yahoo.com
Have a blessed evening!
T. F. "STORM" WALSH III
GMCS, USCG (ret)
METEOROLOGIST / HURRICANE SPECIALIST /SEVERE WEATHER SPECIALIST
MEMBER WEST CENTRAL FLORIDA AMS


palmharborforecastcenter
2023-08-26 22:14:00

All news and articles are copyrighted to the respective authors and/or News Broadcasters. eWeatherNews is an independent Online News Aggregator

Read more from original source here…