TROPICAL DEPRESSION 9 FORECAST SYNOPSIS…ISSUED AUG. 21, 2023…9:15 P.M. EDT
7 min read
Disclaimer:  This is not affiliated with the National Hurricane Center, Hurricane Hunters, Storm Prediction Center, or National Weather Service.  ALL forecasts herein are the result of my analysis, (to which you will see me at times, insert excerpts from various agencies due to the nature of the importance of the information) and I am solely responsible for the content.  As ALWAYS, follow the National Hurricane Center, National Weather Service, and your local Emergency Management officials for emergency decisions.  In addition, this is strictly a FORECAST OFFICE.  I CANNOT make decisions regarding travel plans, etc.  My purpose, is to provide you the information, based solely on information I analyze, and the accuracy of the information at hand of the time of analysis, so you may make informed decisions.
(T. F. "Storm" Walsh)
For those who have donated to my site, your help has been greatly appreciated.  If you are not aware, donations to my site help pay for subscriptions to sites I use as well as software updates, which provide all the models and information used in my forecasts.  To donate, please click the DONATE button to the right side of the page, or on the graphic of the dog.  Any help you provide is immensely appreciated!
DONATIONS ACCEPTED AND APPRECIATED

If any of my subscribers here are on Facebook, and are in any of the weather groups I posted in, please let everyone know that Facebook suspended my old account.  Since I may not be able to access Facebook anymore, you may follow me on twitter.  The twitter button on the left of the page does not work.  Please follow me here: https://twitter.com/Michael1227910
If you wish to become an email client and receive my forecasts by email, please send me an email at the email address at the bottom of the page…subject: EMAIL CLIENT.
I will reiterate, my forecasts are based on the available information at the time of analysis, and are only as accurate as the information analyzed and the solutions provided.
The following is my outlook forecast for the 2023 Atlantic Hurricane Season:
STORM W SEASONAL FORECAST
TOTAL NAMED STORMS: 11– 14
TOTAL HURRICANES :        5 – 6
MAJOR HURRICANES:        2 – 3
AVERAGE HURRICANE SEASON:
TOTAL NAMED STORMS: 14
TOTAL HURRICANES:         7
MAJOR HURRICANES:        3
SEASON TOTALS
NAMED STORMS:          7
HURRICANES:                1
MAJOR HURRICANES: 0
The following are the storm names for the 2023 hurricane season.  As each storm is named, they will be colored in red in order to keep track of the used names in the list:
Arlene Bret Cindy Don Emily Franklin Gert Harold Idalia Jose Katia
Lee Margot Nigel Ophelia Philippe Rina Sean Tammy Vince Whitney
Greetings everyone!
As a reminder, when forecasting tropical systems, if there are numerous systems to deal with, I always update on the systems that may present an impact or threat to either the U. S. or the Caribbean islands.  Anything far out in the Atlantic or something that may re-curve, take a lower priority as there is more time to deal with them. 
First, I'm calling out the NHC again for NAMING GARBAGE.  Evidently, the TD6 feature became Tropical Storm GERT earlier today.  Again, visible satellite loop imagery from about 1:00 p.m. EDT, showed another LLC that was a naked swirl.  The red circle in the CIMSS graphic would be the approx. location of GERT when it was named.  See anything with organized deep convection?  It appears to me, they are naming anything and everything just to get numbers.  I may have to increase my totals just slightly because of this.  We are now at 7 named storms, with at least 3 that shouldn't have been named.  All I can say is, SHAME ON YOU, NHC.  Rant over
CIMSS EARLIER 12Z MAP


SATELLITE LOOP


INVEST 91L in the GOMEX, was upgraded today to Tropical Depression NINE.  As of the 8:00 p.m. advisory from the NHC, the following was available on the depression:
7:00 PM CDT Mon Aug 21
Location: 25.4°N 92.4°W
Moving: W at 18 mph
Min pressure: 1008 mb / 29.77 in
Max sustained: 35 mph
Based on satellite analysis and current forecast steering, the depression is moving to the west.
CURRENT STEERING LAYER MEAN


Based on analysis of current forecast steering, I expect a W to slight WNW motion to continue up until landfall, and concur with the NHC forecast track.

Based on MSLP animations and current track guidance which is pretty tightly clustered, I expect the "center" of this system to come ashore at, or just north of Brownsville Texas in about 18 -24 hours.
18Z RAL TRACK GUIDANCE

Residents from Brownsville to Baffin Bay, or just northward should secure loose items that could be blown around by the wind.  Since Tropical Storm Warnings have been issued, I recommend turning your refrigerator and freezer to the highest settings in the event power is lost.
Maximum winds were estimated to be 35 mph.  Based on my analysis this evening of forecast parameters such as wind shear, PWAT and relative humidity, conditions are forecast to remain favorable with a low shear environment over the next 24 – 36 hours from 18Z this afternoon.  Recent conditions from CIMSS indicate a radial shear pattern exists, along with high PWAT values, and a slightly diffluent pattern aloft.  Based on the premise of traversing high SST's, continued low shear and high moisture, I believe Tropical Depression NINE will become Tropical Storm Harold just prior to landfall.  Given the shape of the coast along the GOMEX, and what we refer to as Dmax (Diurnal Maximum), where the ELR becomes steeper,  Tropical Depression NINE should be able to tighten up about 6 hours prior to landfall.  The shape of the coastline also provides what is termed "forced convergence", as air flow from the land flows back into the cyclone.  The following graphics are a couple of the current and forecast parameters I have mentioned:
CIMSS WIND SHEAR


PWAT


ECMWF SHEAR, PWAT


Based on my analysis, we could have a Tropical Storm in about 12 hours.  Also based on my analysis, I currently concur with the NHC intensity forecast, however I can't rule out the intensity reaching 50 mph, especially if the system slows any.
NHC INTENSITY FORECAST
INIT 21/2100Z 25.2N 91.6W 30 KT 35 MPH
12H 22/0600Z 25.8N 94.9W 40 KT 45 MPH
24H 22/1800Z 26.8N 98.4W 40 KT 45 MPH…INLAND
36H 23/0600Z 28.1N 101.8W 25 KT 30 MPH…POST-TROP/REMNT LOW
48H 23/1800Z…DISSIPATED
Tropical Storm Warnings have been issued for the south Texas coast

WATCHES AND WARNINGS CHANGES WITH THIS ADVISORY:
None.
SUMMARY OF WATCHES AND WARNINGS IN EFFECT:
A Tropical Storm Warning is in effect for… * Mouth of Rio Grande to Port O'Connor, Texas
A Tropical Storm Watch is in effect for… * Port O'Connor to Sargent, Texas
A Tropical Storm Warning means that tropical storm conditions are expected somewhere within the warning area, in this case within 12 to 24 hours.
A Tropical Storm Watch means that tropical storm conditions are possible within the watch area, in this case within 12 to 24 hours.
Interests elsewhere in eastern Texas and northern Mexico should monitor the progress of this system. For storm information specific to your area, including possible inland watches and warnings, please monitor products issued by your local National Weather Service forecast office.
HAZARDS AFFECTING

 LAND


----------------------


Key messages for the depression can be found in the Tropical
Cyclone Discussion under AWIPS header MIATCDAT4 and WMO header
WTNT44 KNHC and on the web at hurricanes.gov/text/MIATCDAT4.shtml.


RAINFALL:

  The depression is expected to produce rainfall amounts
of 3 to 5 inches, with isolated higher amounts of 7 inches, across
South Texas on Tuesday and Wednesday.  Areas of flash flooding will
be possible.
Across Mexico, rainfall amounts of 4 to 6 inches, with local amounts
of 10 inches, are expected across portions of northern Coahuila and
northern Nuevo Leon on Tuesday and Wednesday.  Areas of flash
flooding are expected.


WIND:

 Tropical storm conditions are expected in the warning area
and are possible in the watch area early Tuesday.


STORM SURGE:

  The combination of a storm surge and the tide will
cause normally dry areas near the coast to be flooded by
rising waters moving inland from the shoreline.  The water could
reach the following heights above ground somewhere in the indicated
areas if the peak surge occurs at the time of high tide...
Mouth of Rio Grande to Sargent, including Baffin Bay, Corpus
Christi Bay and Matagorda Bay...1 to 3 ft
The deepest water will occur along the immediate coast near and to
the north of the landfall location, where the surge will be
accompanied by large waves.  Surge-related flooding
depends on the relative timing of the surge and the tidal cycle,
and can vary greatly over short distances.  For information
specific to your area, please see products issued by your local
National Weather Service forecast office.


TORNADOES:

 A couple of tornadoes are possible across south Texas on
Tuesday.


SURF:

 Large swells generated by the depression will affect
portions of southern Texas tonight through Tuesday.  These swells
are likely to cause life-threatening surf and rip current
conditions.  Please consult products from your local weather office.

The following link is for local products regarding T.D. 9.  Once on the page, click the bold blue for THREATS AND IMPACTS, and LOCAL STATEMENTS:
https://www.nhc.noaa.gov/text/refresh/index_hls4+shtml/212100.shtml?
The following graphics are from the NHC regarding threats from T. D. 9:


The following map will allow to get information from your NWS office.
NWS WATCH / WARNING DISPLAY (LINKED…CLICK MAP, THEN YOUR AREA)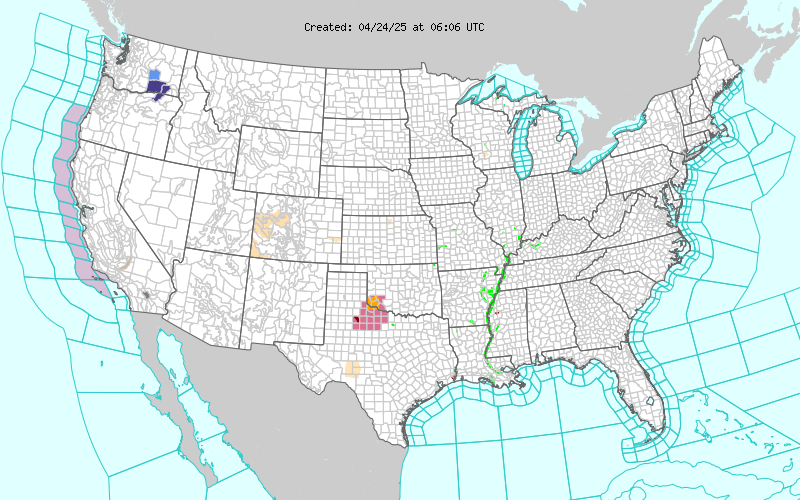 WSI DOPPLER RADAR LOOP (LINKED, CLICK RADAR MAP)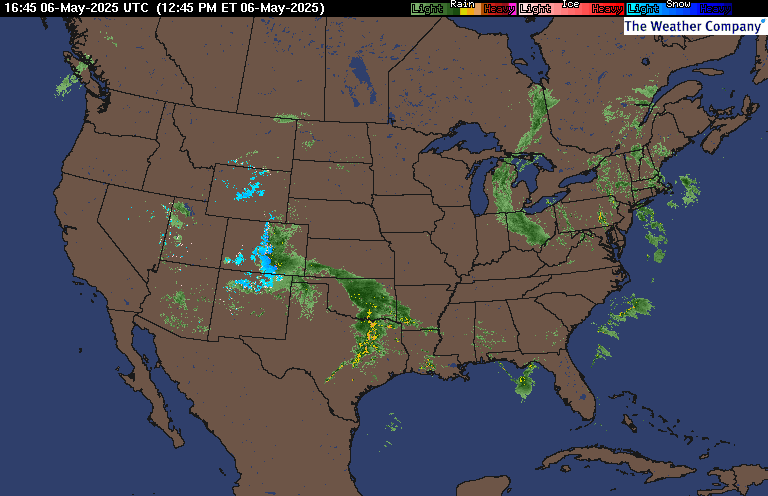 RAP RADAR (CLICK IMAGE THEN RADAR SITE…ONCE YOU CLICK THE SITE, GO TO LOOP DURATION TO CREATE A LOOP)

To my friends in the Islands, I'm sorry I do not have time to update on T. S. FRANKLIN tonight.  Please refer to the NHC for the latest information regarding FRANKLIN:


NHC WEBSITE
https://www.nhc.noaa.gov/
You may direct any questions by contacting me personally, ANYTIME, at: twalsh22000@yahoo.com
Have a blessed evening!
T. F. "STORM" WALSH III
GMCS, USCG (ret)
METEOROLOGIST / HURRICANE SPECIALIST /SEVERE WEATHER SPECIALIST
MEMBER WEST CENTRAL FLORIDA AMS


palmharborforecastcenter
2023-08-22 01:01:21

All news and articles are copyrighted to the respective authors and/or News Broadcasters. eWeatherNews is an independent Online News Aggregator

Read more from original source here…