The Latest On Eta
1 min read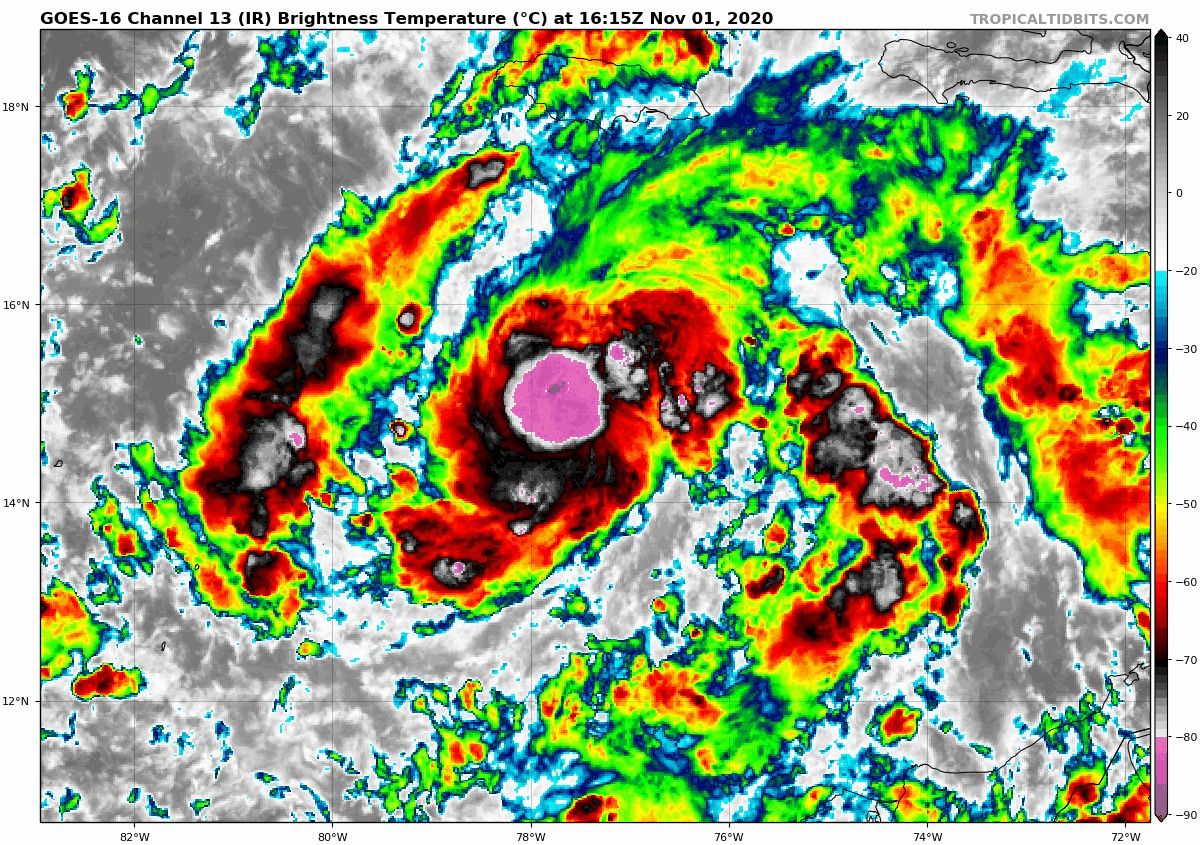 Tropical Storm Eta has increased into a 50 mph tropical storm early this afternoon.
It is located about 230 miles south-southwest of Kingston, Jamaica over the Central Caribbean.
It is moving west at 15 mph and is expected to turn to the west southwest over the next couple of days.
It will likely become a hurricane by Monday evening and it should reach the coast of Nicaragua Tuesday afternoon. Its intensity should be around 85 mph then. It should move through Nicaragua and Honduras through Friday, dumping tremendous rains and causing life threatening flooding and mudslides.
HURRICANE HUNTERS ARE IN ETA NOW: A NOAA Plane is now in Tropical Storm Eta at this time and it has made one penetration. It has found surface winds of 50 mph. The central pressure is below 995 millibars.
EVENTUAL TRACK BACK OVER THE CARIBBEAN? The GFS still insists that the system will turn back northward over the Caribbean and cross over Cuba, eventually threatening Southeast Florida or the Keys and the Florida Peninsula. We will see. An approaching front would protect the northern Gulf Coast.