TEXAS LOW PRESSURE DEVELOPMENT FORECAST SYNOPSIS…BONUS HURRICANE PREPAREDNESS INFORMATION FROM NHC…ISSUED MAY 09, 2023…8:50 P.M. EDT
4 min read
Disclaimer:  This is not affiliated with the National Hurricane Center, Hurricane Hunters, Storm Prediction Center, or National Weather Service.  ALL forecasts herein are the result of my analysis, (to which you will see me at times, insert excerpts from various agencies due to the nature of the importance of the information) and I am solely responsible for the content.  As ALWAYS, follow the National Hurricane Center, National Weather Service, and your local Emergency Management officials for emergency decisions.  In addition, this is strictly a FORECAST OFFICE.  I CANNOT make decisions regarding travel plans, etc.  My purpose, is to provide you the information, based solely on information I analyze, and the accuracy of the information at hand of the time of analysis, so you may make informed decisions.
(T. F. "Storm" Walsh)
For those who have donated to my site, your help has been greatly appreciated.  If you are not aware, donations to my site help pay for subscriptions to sites I use as well as software updates, which provide all the models and information used in my forecasts.  To donate, please click the DONATE button to the right side of the page, or on the graphic of the dog.  Any help you provide is immensely appreciated!
DONATIONS ACCEPTED AND APPRECIATED

I will reiterate, my forecasts are based on the available information at the time of analysis, and are only as accurate as the information analyzed and the solutions provided.
Good evening!
The following is my outlook forecast for the upcoming 2023 Atlantic Hurricane Season.  These totals are based on changes to some of the updated climate model data.
STORM W PRE-SEASON FORECAST
TOTAL NAMED STORMS: 11– 14
TOTAL HURRICANES :        5 – 6
MAJOR HURRICANES:        2 – 3

AVERAGE HURRICANE SEASON:
TOTAL NAMED STORMS: 14
TOTAL HURRICANES:         7
MAJOR HURRICANES:        3

A combination of a mid level disturbance and weak surface low will be pushing into NE tomorrow.  The surface low hasn't really been showing up on MSLP anomaly maps too well, however the surface circulation is noted in the surface wind streamlines maps.  The strongest winds appear to remain offshore in the N. GOMEX.  I'll be using graphics mainly from the ECMWF global model.  This low is what I believe the ECMWF EPS Cyclone probability forecast may have been picking up on when it showed a low prob. for development.  The model briefly dropped the probability, but is now indicating about a 30 – 35% prob.this evening.Even though this is showing up, I do not see anything in modeling that indicates tropical development.  What should occur is, since this feature is going to be located close to the GOMEX, it will be drawing in excessive moisture off the Gulf, and will be doing what we term "feeding back" on itself.  This process could allow for satellite and radar imagery to have the feature look as if it may be a tropical system.
ECMWF SURFACE WIND ANIMATION


ECMWF 500 MB DISTURBANCE


ECMWF EPS CYCLONE PROBABILITY


Heavy rainfall will most likely be associated with this feature.  Currently, the WPC QPF forecast calls for 7 day rainfall totals of around 2.00 – 2.50 in. over NE Texas, with totals possibly reaching up to 7.00 in. over central Texas.However based on the forecast movement of the surface low, and animated IR forecast, it appears the total rainfall will come from other systems during the 7 day period, as the low for tomorrow is forecast to move out of Texas within 48 hours.  The following rainfall totals are for the 48 hour period from the ECMWF, GFS, and NAM models, with the WPC map indicating 7 day precipitation totals.  Residents over portions of Texas should remain alert for localized flooding and possible flash flooding.
ECMWF


GFS


NAM


WPC 7 DAY PRECIPITATION TOTALS FORECAST


I wanted to also take the opportunity to post another round of hurricane preparedness information.  The following links are from the NHC for their preparedness week:
HURRICANE PREPAREDNESS:
https://www.noaa.gov/hurricane-prep
EVACUATION ZONES
https://hurricanestrong.org/wp-content/uploads/2021/04/4-28-22-Find-Your-Evacuation-Zone-Final.pdf
The following NWS Watch / Warning map will provide local NWS information for your area.  Click the image, then once it refreshes, click on your area of interest to view any special weather statements, hazards or advisories for your area.
NWS WATCH / WARNING DISPLAY (LINKED…CLICK MAP, THEN YOUR AREA)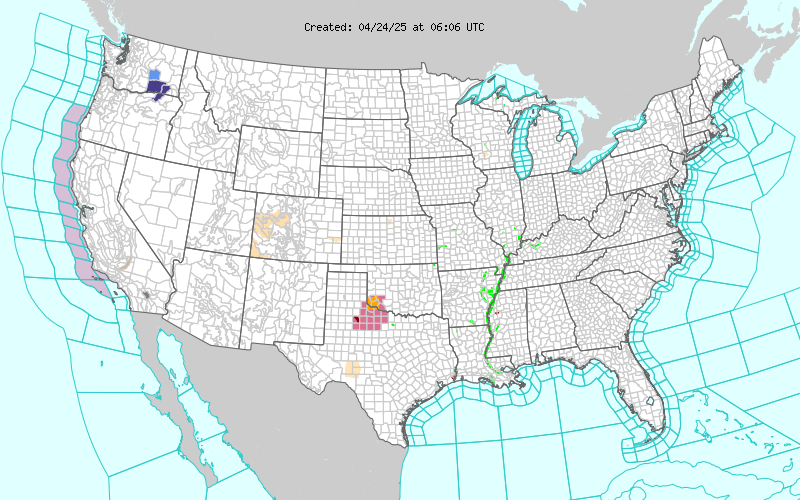 WSI DOPPLER RADAR LOOP (LINKED)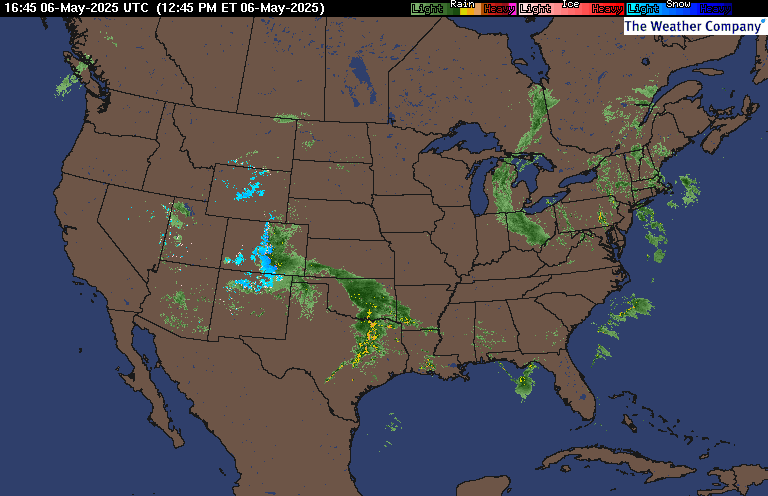 RAP RADAR (CLICK IMAGE THEN GO TO LOOP DURATION AND PICK LENGTH OF LOOP, THEN CLICK RADAR SITE)

You may direct any questions by contacting me personally, ANYTIME, at: twalsh22000@yahoo.com
Have a blessed evening!
T. F. "STORM" WALSH III
GMCS, USCG (ret)
METEOROLOGIST / HURRICANE SPECIALIST /SEVERE WEATHER SPECIALIST
palmharborforecastcenter
2023-05-10 00:46:55

All news and articles are copyrighted to the respective authors and/or News Broadcasters. eWeatherNews is an independent Online News Aggregator

Read more from original source here…