SEVERE WEATHER SYNOPSIS…ENHANCED RISK FOR PORTIONS OF VA. AND SC…ISSUED DEC. 23, 2020…8:35 P.M. EST
5 min read
Disclaimer:  This site is not affiliated with the National Hurricane Center, Hurricane Hunters, Storm Prediction Center, or National Weather Service.  ALL forecasts herein are the result of my analysis, and I am solely responsible for the content.  As ALWAYS, follow the National Hurricane Center, National Weather Service, and your local Emergency Management officials for emergency decisions.  In addition, this is strictly a FORECAST OFFICE.  I CANNOT make decisions regarding travel plans, etc.  My purpose, is to provide you the information, based solely on information I analyze, and the accuracy of the information at hand of the time of analysis, so you may make informed decisions.
(T. F. "Storm" Walsh)
For those who have donated to my site, your help has been greatly appreciated.  If you are not aware, donations to my site help pay for subscriptions to sites I use, which provide all the models and information used in my forecasts.  Without these sites, I'm pretty much left in the dark.  The F5 Data maps I post as well for severe weather, is another out of pocket expense (monthly subscription).  Updates to software (weather related), are also out of pocket to me. Please keep in mind, even when the hurricane season ends, I have to keep up on these site subscriptions for severe weather and winter weather. To donate, please click the DONATE button to the right side of the page.  Any help you provide is immensely appreciated!  Without your help, I may not be able to continue paying the monthly subscription charges for access to all of the information I use in my forecasts.
DONATIONS NEEDED AND APPRECIATED

Greetings to everyone!
Please be aware, even though I do not post every night, rest assured I am continuously monitoring various areas for any significant weather.  I will be taking Sundays off (family time), unless we have active systems that may be posing a threat (i.e. Tropical, Winter Weather, Coastal Storms, etc.).
Good evening,
Please bear in mind, the information provided by F5 DATA Severe Weather software could change between now, and the time of severe weather initiation, as the models cycle throughout the evening and early morning.  This may change timing and location somewhat, of areas that will be affected.
The Storm Prediction Center (SPC) has issued an ENHANCED RISK of severe thunderstorms ACROSS FAR NORTHEASTERN SOUTH CAROLINA…EASTERN NORTH CAROLINA…AND SOUTHEASTERN VIRGINIA…
…SPC SUMMARY…
Severe thunderstorms are expected across the Carolinas and Mid Atlantic region Thursday afternoon and evening. A few severe thunderstorms are also possible across portions of southeast Alabama, southwest Georgia, and Florida Thursday.
SPC DAY 2 CONVECTIVE OUTLOOK (LINKED TO SPC SITE…CLICK TO FIND UPDATED OUTLOOKS)


SPC DAY 2 TORNADO OUTLOOK


SPC DAY 2 DAMAGING WIND OUTLOOK

Based on my analysis of information contained in the SPC outlook text, and analysis of low level winds (925 – 850 mb) and mid level winds forecast (500 mb), mid level winds are forecast out of the SW – SSW at 100 to 100+ kts, and a low level jet developing, with winds forecast to around 80 to 90 kts.  The risk areas will be under influence of the right entrance region of a 500 and 200 mb jetstreak.  Although lapse rates from 700 – 500 mb will be weak (7.0 or lower), given this strong, veering flow, and strong low level warm advection spreading over the area, conditions appear to be favorable enough for mid and low level rotation.  This will lend credence to isolated supercell thunderstorms, and tornado activity.  The SPC suggests this occurs during late afternoon.  However, analysis this evening of the 18Z run of the NAM-WRF mesoscale model tends to indicate initiation of these conditions after 4:00 p.m. EST closer to the 6:00 p.m. – 7:00 p.m. time period.  Based on my analysis of the model output, analyzing various parameters and indices such as EHI (Energy Helicity Index), STP (Significant Tornado Parameter), 1km Helicity, 1km VGP (Vorticity Generation Parameter), and Stensrud Tornado Risk, the output of the NAM – WRF model from F5 DATA Severe Weather software suggests the highest probability for tornadoes to occur, lie within the outline of the following maps.  This fairly much concurs with the SPC SREF model percentage of STP values of >1 occurring within the time frame of the F5 maps:
NAM F5 DATA BEST SEVERE AND TORNADO PROBABILITY 7:00 P.M. EST


NAM F5 DATA BEST SEVERE AND TORNADO PROBABILITY 10:00 P.M. EST


SPC SREF STP>1 PROBABILITY 7:00 P.M. EST


SPC SREF STP>1 PROBABILITY 10:00 P.M. EST


As the front approaches the Eastern Seaboard, storms are forecast to become more of a QLCS (Quasi Linear Convective System) type setup.  Please refer to the SPC link below for the update on tomorrows DAY 1 Outlook:
https://www.spc.noaa.gov/products/outlook/
The following maps should update automatically, however they are also linked for you to click on and receive current watches and mesoscale discussions:
SPC MESOSCALE DISCUSSIONS


SPC WATCHES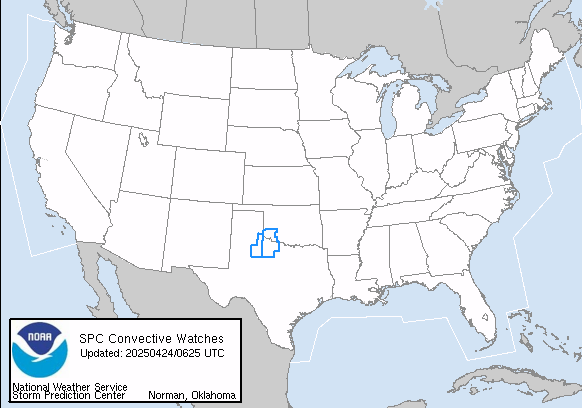 The following NWS Watch / Warning map will provide local NWS information for your area.  Click the image, then once it refreshes, click on your area of interest.
NWS WATCH / WARNING DISPLAY (LINKED)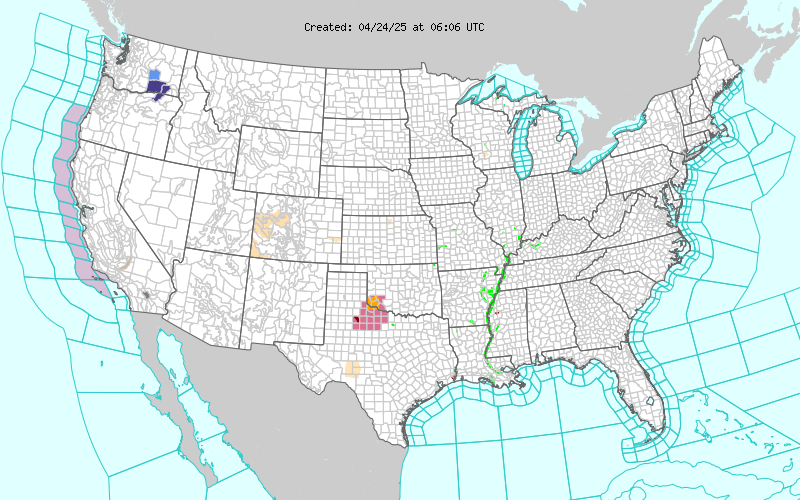 WSI DOPPLER RADAR LOOP (LINKED)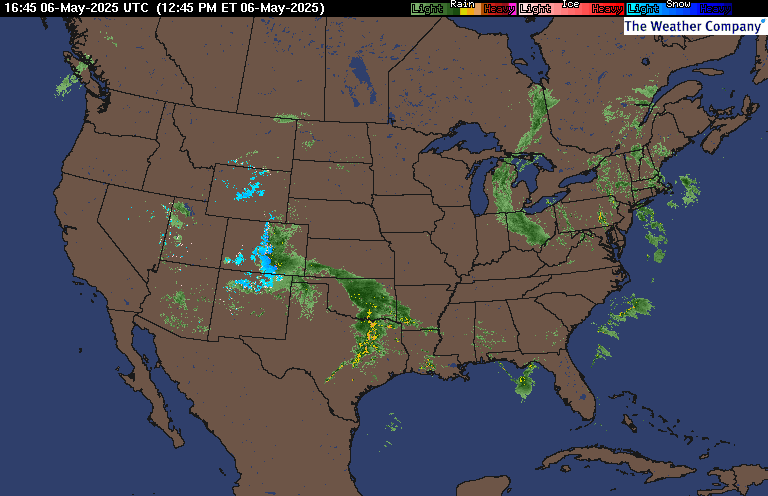 You may direct any questions by contacting me personally, ANYTIME, at: twalsh22000@yahoo.com
Have a blessed evening!

T. F. "STORM" WALSH III
GMCS, USCG (ret)
METEOROLOGIST / HURRICANE SPECIALIST /SEVERE WEATHER SPECIALIST