SEVERE WEATHER FORECAST SYNOPSIS…ENHANCED RISK OF SEVERE THUNDERSTORMS…ISSUED DEC. 30, 2020…8:45 P.M. EST
5 min read
Disclaimer:  This site is not affiliated with the National Hurricane Center, Hurricane Hunters, Storm Prediction Center, or National Weather Service.  ALL forecasts herein are the result of my analysis, and I am solely responsible for the content.  As ALWAYS, follow the National Hurricane Center, National Weather Service, and your local Emergency Management officials for emergency decisions.  In addition, this is strictly a FORECAST OFFICE.  I CANNOT make decisions regarding travel plans, etc.  My purpose, is to provide you the information, based solely on information I analyze, and the accuracy of the information at hand of the time of analysis, so you may make informed decisions.
(T. F. "Storm" Walsh)
For those who have donated to my site, your help has been greatly appreciated.  If you are not aware, donations to my site help pay for subscriptions to sites I use, which provide all the models and information used in my forecasts.  Without these sites, I'm pretty much left in the dark.  The F5 Data maps I post as well for severe weather, is another out of pocket expense (monthly subscription).  Updates to software (weather related), are also out of pocket to me. Please keep in mind, even when the hurricane season ends, I have to keep up on these site subscriptions for severe weather and winter weather. To donate, please click the DONATE button to the right side of the page.  Any help you provide is immensely appreciated!  Without your help, I may not be able to continue paying the monthly subscription charges for access to all of the information I use in my forecasts.
DONATIONS NEEDED AND APPRECIATED

Good evening to everyone!
Please be aware, even though I do not post every night, rest assured I am continuously monitoring various areas for any significant weather.  I will be taking Sundays off (family time), unless we have active systems that may be posing a threat (i.e. Tropical, Winter Weather, Coastal Storms, etc.).
The Storm Prediction Center has increased a portion of the DAY 2 Convective Outlook to an ENHANCED risk.  As of the latest update, …THERE IS AN ENHANCED RISK OF SEVERE THUNDERSTORMS FROM SOUTHEASTERN TEXAS ACROSS CENTRAL AND SOUTHERN LOUISIANA AND INTO SOUTHWESTERN MISSISSIPPI…
SPC SUMMARY:
Severe thunderstorms — including potential for tornadoes — are expected Thursday and Thursday night from southeast Texas into the lower Mississippi Valley and central Gulf Coast States.
SPC DAY 2 CONVECTIVE OUTLOOK MAPS


Based on analysis of the updated outlook, initiation of severe weather should occur near late afternoon, continuing into the evening hours.  As this low deepens, warmer and more saturated air will advect northward from the Gulf of Mexico into the system.  This, combined with limited daytime heating, low level veering winds, and 45 – 60 knot 500 mb jet, deep layer shear will increase.  The veering winds will provide an increase in dynamic lift.  These factors will provide a potential for locally damaging straight line winds, and the risk for hail.  The increase in shear will increase the risk for tornadoes due to the potential for increased low level storm rotation.
Veering wind explained from stormtrack.org:
A veering wind is a wind that turns clockwise with height. An example of a veering wind would be a southeast wind at the surface and a west wind at 700 millibars. A veering wind is associated with warm air advection and dynamic lifting. Backing winds are indicative of cold air advection which would be sinking air.
Based on analysis of the values for the the following severe weather parameters using the NAM – WRF model 18Z run from F5 DATA, (EHI = Energy Helicity Index, STP = Significant Tornado Parameter, VGP = Vorticity Generation Parameter, SRH= Storm Relative Helicity, and Stensrud Tornado Risk, the following maps indicate were the best probability for tornadic activity could occur.  These areas may change somewhat, as the model updates overnight and early morning.  Conditions appear to weaken around or after midnight.
VGP explained:  VGP = Vorticity Generation Parameter. The VGP is meant to estimate the rate of tilting and stretching of horizontal vorticity by a thunderstorm updraft. Values greater than 0.2 suggest an increasing possibility of tornadic storms.  In analysis this evening, VGP values were 0.2 to 0.6
The following link will explain a good portion of severe weather indices:
https://www.weather.gov/lmk/indices

F5 DATA NAM – WRF 3:00 P.M. CST


F5 DATA NAM – WRF 6:00 P.M. CST


F5 DATA NAM – WRF 9:00 P.M. CST


F5 DATA NAM – WRF 12 A.M. CST JAN 01


Please use the following link to the SPC to view the update DAY 1UTLLOK, WHICH WILL post around 7:00 – 8 :00 a.m. EST
SPC LINK:
https://www.spc.noaa.gov/
The following maps should update automatically.  These maps are linked in order to view the text messages associated with the watches or mesoscale discussions.  Click on each:
SPC MESOSCALE DISCUSSIONS:


SPC CONVECTIVE WATCHES: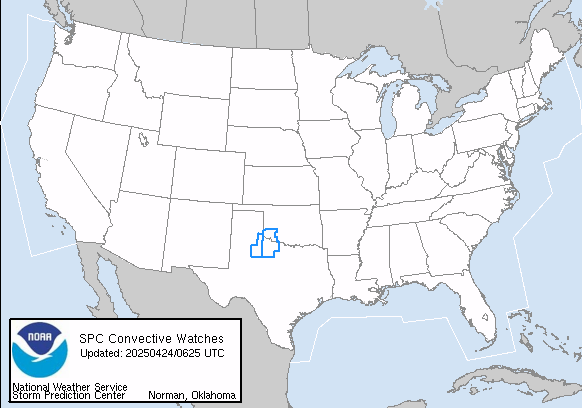 Click the following map…once it reloads, click on your area for local NWS warnings and statements.
NWS WATCH / WARNING DISPLAY (LINKED)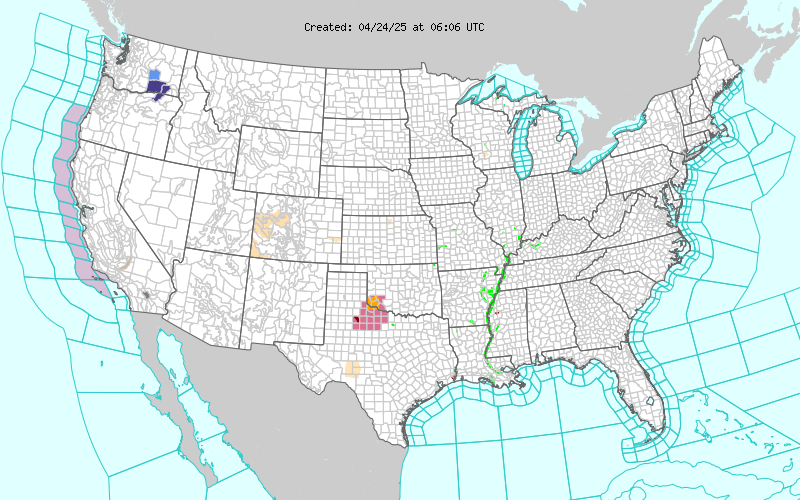 WSI DOPPLER RADAR LOOP (LINKED)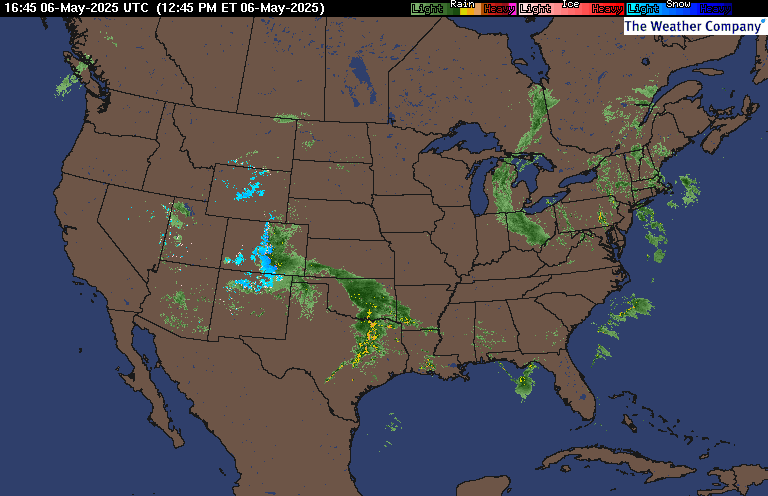 You may direct any questions by contacting me personally, ANYTIME, at: twalsh22000@yahoo.com
Have a blessed evening!

T. F. "STORM" WALSH III
GMCS, USCG (ret)
METEOROLOGIST / HURRICANE SPECIALIST /SEVERE WEATHER SPECIALIST