PTC ONE FORECAST SYNOPSIS…ISSUED JUN. 04, 2022…8:40 A. M. EDT
8 min read
Disclaimer:  This site is not affiliated with the National Hurricane Center, Hurricane Hunters, Storm Prediction Center, or National Weather Service.  ALL forecasts herein are the result of my analysis, (to which you will see me at times, insert excerpts from various agencies due to the nature of the importance of the information) and I am solely responsible for the content.  As ALWAYS, follow the National Hurricane Center, National Weather Service, and your local Emergency Management officials for emergency decisions.  In addition, this is strictly a FORECAST OFFICE.  I CANNOT make decisions regarding travel plans, etc.  My purpose, is to provide you the information, based solely on information I analyze, and the accuracy of the information at hand of the time of analysis, so you may make informed decisions.
(T. F. "Storm" Walsh)
For those who have donated to my site, your help has been greatly appreciated.  If you are not aware, donations to my site help pay for subscriptions to sites I use as well as software updates, which provide all the models and information used in my forecasts.  To donate, please click the DONATE button to the right side of the page, or on the graphic of the dog.  Any help you provide is immensely appreciated!
DONATIONS ACCEPTED AND APPRECIATED

Please be aware, even though I do not post every night, rest assured I am continuously monitoring various areas for any significant weather.  I will be taking Sundays off (family time), unless we have active systems that may be posing a threat (i.e. Tropical, Winter Weather, Coastal Storms, etc.).
I will reiterate, my forecasts are based on the available information at the time of analysis, and are only as accurate as the information analyzed and the solutions provided.
From here on out, I will be moving away from severe weather forecasts, unless the threat is forecast to produce an outbreak, or significant tornadoes.  Then, I'll break from tropical weather and report on any severe weather.  Again, please remember, my forte and specialty is tropical storms and hurricanes.  Given I work until late afternoon, I cannot analyze and write a synopsis for both.  I will post the SPC link for you to visit and stay updated on any severe weather threat.  Thanks for your understanding.
STORM PREDICTION CENTER HOME LINK
https://www.spc.noaa.gov/classic.html
Good day everyone!
KUDOS to NHC for holding off and NOT naming this system!

IF anyone would like hurricane preparedness information, and information on pet friendly shelters, please email me with the subject line HURRICANE PREPAREDNESS.
STORM W 2022 HURRICANE SEASON FORECAST
TOTAL NAMED STORMS: 18 – 20
TOTAL HURRICANES :       7 – 9
MAJOR HURRICANES:       4 – 6
AVERAGE HURRICANE SEASON
TOTAL NAMED STORMS: 14
TOTAL HURRICANES:         7
MAJOR HURRICANES:        3

2022 SEASON TOTALS
TOTAL NAMED STORMS: 0
TOTAL HURRICANES:       0
MAJOR HURRICANES:      0

U. S. LANDFALLS: 0

The following are the storm names for the 2022 Atlantic Hurricane Season:
Alex Bonnie Colin Danielle Earl Fiona Gaston Hermine Ian Julia Karl
Lisa Martin Nicole Owen Paula Richard Shary Tobias Virginie Walter
As a system becomes named, I will change the color of that name to red, as to indicate which names have been used this season
2022 HURRICANE SEASON SUPPLEMENTAL NAME LIST:
Adria Braylen Caridad Deshawn Emery Foster Gemma Heath Isla Jacobus
Kenzie Lucio Makayla Nolan Orlando Pax Ronin Sophie Tayshaun Vivian Will
PTC ONE continues to move a little faster toward the Florida Peninsula this morning.  Based on the NHC 8:00 a. m. Intermediate Advisory, the following was available on PTC ONE:
8:00 AM EDT Sat Jun 4
Location: 26.0°N 82.2°W
Moving: NE at 18 mph
Min pressure: 1002 mb / 29.59 in
Max sustained: 40 mph
Analysis of satellite loop imagery this morning indicates a highly sheared system, with an exposed, elongated LLC to the SW of the Florida west coast.  In fact, you can see the center clearly performing a semi-cyclonic loop, so I am not so much in agreement on the LLC motion as stated.  However, this MAY be the center trying to reform, which is not uncommon for poorly organized systems.  The motion mentioned may be that of the mid level feature, containing all of the convection.
WEATHERNERDS GOES 16 IR AND SWIR SATELLITE LOOPS

The system is now being affected by dry air to its west, and has ingested some of it.  Numerous arc clouds were noted in my analysis, which indicates collapsing of thunderstorm activity.
GOES 16 WATER VAPOR LOOP

Given the uncertainty of a possible center reformation, I'll have to go with what model guidance and forecast steering maps indicate in analysis this morning, with track guidance pretty well clustered still showing a NE motion over the next 48 hours, becoming a little more ENE thereafter.  This could change, since the system is so disorganized with heat energy being spread out over a great distance due to wind shear.  Based on this analysis, I have to concur at the moment with the NHC forecast track.  Center reformation may occur as the system crosses FL. and exits into the Atlantic.
ATCF TRACK GUIDANCE


NHC PTC ONE FORECAST TRACK

Based on the NHC update, intensity has been held at 40 mph, although the last RECON vortex data from yesterday did not seem to indicate this.
PTC ONE is currently under 35 – 40 kts of wind shear, hence the convection being displaced on the other side of Florida, and the exposed LLC.  When this occurs, we say that the storm is "tilted".  This cause the latent heat energy to be displaced over a large area, vice being in a vertical column, pretty much robbing the system of the nergy needed to organize and strengthen.  As mentioned above, the dry air when it enters the system, collapses thunderstorms, allowing for downdrafts which flow away from the system as the downdraft reaches the ocean surface.
Once PTC ONE emerges off the Florida east coast probably sometime this evening, the NHC indicates a shortwave trof (which is currently showing up in my analysis of 500 mb height maps ) is forecast to interact with the supposed new center reformation in approximately 24 hours, and could allow for the system to take on a more defined circulation.  However, based on this information, given wind shear is forecast to increase to 40+ kts by then, and interaction of a trof, this to me would be considered more of a BAROCLINIC forcing process, vice BAROTROPIC.  This would tend to indicate more of a sub-tropical system, if development occurs.
Based on analysis of forecast PWAT and mid level RH values, dry air will remain a factor for the system, over the LLC.  Given all of these factors, I'm not so sure the NHC is going to be able to name this, as a full tropical system, if it gets named at all.  IF this does get named, I believe it will be sub-tropical, although I would have to preform further analysis of the conditions at that time, and hopefully have some thermodynamic data from AMSU data.
ECMWF PWAT AND 500 MB RH FORECAST


The following is information on watches and warnings from the NHC, as well as key messages and hazards associated with PTC ONE:
WATCHES AND WARNINGS


--------------------


CHANGES WITH THIS ADVISORY:


The Tropical Storm Warning has been discontinued for the west coast 
of Florida north of Bonita Beach.



SUMMARY OF WATCHES AND WARNINGS IN EFFECT:




A Tropical Storm Warning

 is in effect for...
* Florida Keys including the Dry Tortugas
* Florida Bay
* West coast of Florida from Bonita Beach to Card Sound Bridge
* East coast of Florida south of the Volusia/Brevard County Line to
Card Sound Bridge
* Lake Okeechobee
* Cuban provinces of Pinar del Rio, Artemisa, La Habana, and
Mayabeque
* Northwestern Bahamas



A Tropical Storm Watch

 is in effect for...
* Cuban provinces of Matanzas and the Isle of Youth
A Tropical Storm Warning means that tropical storm conditions are
expected somewhere within the warning area, in this case within
the next 24 hours.
A Tropical Storm Watch means that tropical storm conditions are
possible somewhere within the watch area.
Interests in Bermuda should monitor the progress of this system.
HAZARDS AFFECTING LAND
----------------------
Key messages for Potential Tropical Cyclone One can be found in the
Tropical Cyclone Discussion under AWIPS header MIATCDAT1, WMO
header WTNT41 KNHC, and on the web at
hurricanes.gov/graphics_at1.shtml?key_messages.


RAINFALL:

 Heavy rainfall will affect portions of South Florida, the
Keys, and northwestern Bahamas through today. The following storm
totals are expected:


South Florida:

 Storm total of 6 to 10 inches with isolated maxima of
15 inches. Considerable flash and urban flooding is expected.



Florida Keys:

 Storm total of 4 to 8 inches with isolated maxima of
10 inches. This rain may produce flash and urban flooding.



Northwestern Bahamas:

 Storm total of 4 to 8 inches with maxima of 12
inches. This rain may produce flash and urban flooding.


WIND:

  Tropical storm conditions are expected in the warning area
in Florida today, especially in squalls, and in the northwestern
Bahamas by this afternoon.  Tropical storm conditions are still
possible in western Cuba through this morning, mainly in squalls.


STORM SURGE:

  The combination of storm surge and the tide will
cause normally dry areas near the coast to be flooded by rising
waters moving inland from the shoreline.  The water could reach the
following heights above ground somewhere in the indicated areas if
the peak surge occurs at the time of high tide...
Marco Island, FL to North Miami Beach, FL including Biscayne 
Bay...1-2 ft
Florida Keys and Dry Tortugas...1-2 ft
Extreme Northwestern Bahamas: Storm surge could raise water levels 
by as much 1- 3 ft above normal tide levels.

Surge-related flooding depends on the relative timing of the surge
and the tidal cycle, and can vary greatly over short distances.  For
information specific to your area, please see products issued by
your local National Weather Service forecast office.


TORNADOES:

  A couple tornadoes are possible over the southern
Florida Peninsula and Upper Keys through early afternoon.

WPC EXCESSIVE RAINFALL OUTLOOK


WPC RAINFALL


I will continue to monitor the progress of PTC ONE and update as time permits.

Elsewhere, Tropical Storm formation is not expected during the next 5 days.
The following NWS Watch / Warning map will provide local NWS information for your area.  Click the image, then once it refreshes, click on your area of interest to view any special weather statements, hazards or advisories for your area.
NWS WATCH / WARNING DISPLAY (LINKED…CLICK MAP, THEN YOUR AREA)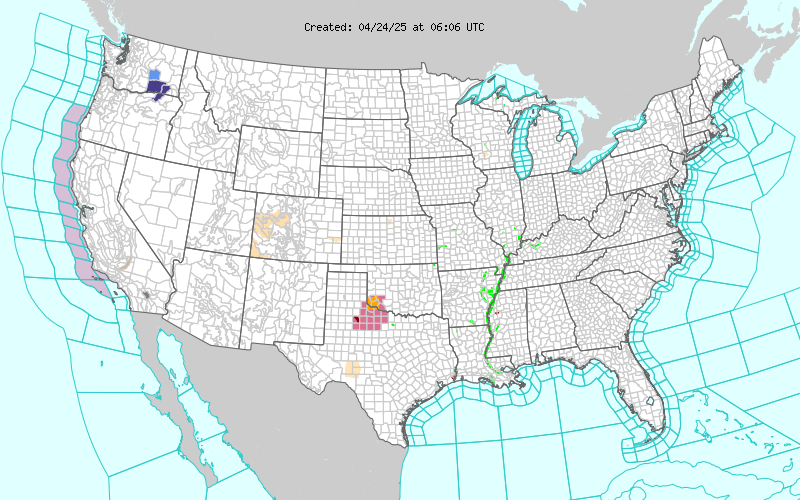 WSI DOPPLER RADAR LOOP (LINKED)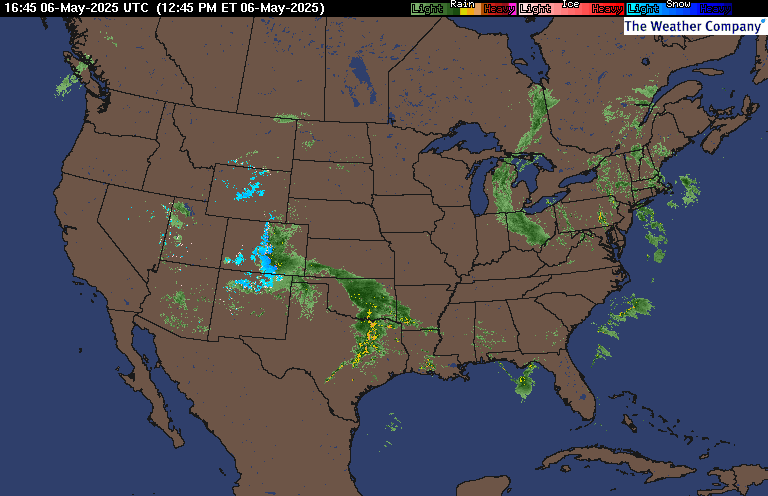 RAP RADAR (CLICK IMAGE THEN RADAR SITE)

You may direct any questions by contacting me personally, ANYTIME, at: twalsh22000@yahoo.com
Have a blessed day!
T. F. "STORM" WALSH III
GMCS, USCG (ret)
METEOROLOGIST / HURRICANE SPECIALIST /SEVERE WEATHER SPECIALIST
palmharborforecastcenter
2022-06-04 12:37:47

All news and articles are copyrighted to the respective authors and/or News Broadcasters. eWeatherNews is an independent Online News Aggregator

Read more from original source here…