PRESFR: I'd Say So! : The Alabama Weather Blog
1 min read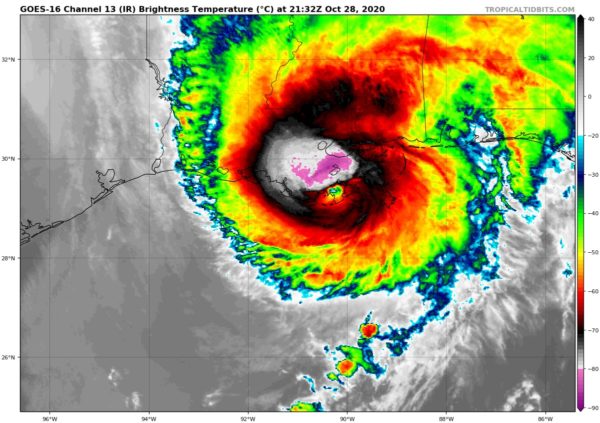 A heliport at Galliano LA reported a wind gust to 77 mph at 4:15 p.m. as the eyewall of Zeta went over the location.
K2LS 282115Z AUTO 09030G66KT M1/4SM +RA OVC004 25/24 A2898 RMK AO2
K2LS 282050Z AUTO 10026G41KT 1/2SM +RA BKN003 OVC009 25/24 A2927 RMK AO2
But the interesting thing was the pressure drop. The barometer dropped from 29.27 to 28.98 in 25 minutes. Quite impressive!
There's a remark in surface reports called PRESFR, or pressure falling rapidly. This would qualify!
Naval Air Station New Orleans just gusted to 45 mph.
It looks like the eye may go directly over the city of New Orleans.
Landfall occurred about 4:15 between Cocodrie and Leeville on Terrebonne Bay, Louisiana.
Bill Murray is the President of The Weather Factory. He is the site's official weather historian and a weekend forecaster. He also anchors the site's severe weather coverage. Bill Murray is the proud holder of National Weather Association Digital Seal #0001 @wxhistorian