Paul Poteet Dot Com | Indiana's Weather Update from Mister Weatherman
1 min read
Rain ending by ~12 AM, w/ decreasing clouds thru Friday. Generally mostly clear to partly cloudy Fri thru Sun. Frosty Fri night/Sat morn followed by highs of 51-60°. Hard freeze with possibly coldest temps of the season Sun night/Mon morn w/ lows 25-28°. #INwx #nwsind https://t.co/BHdGzRS2CD
Via @NWSIndianapolis.
Follow these links to get my forecasts for Lafayette, Muncie, Hendricks County, and Hamilton County. My Huge Radar has real-time weather tracking, current temperatures, and severe weather watches and warnings.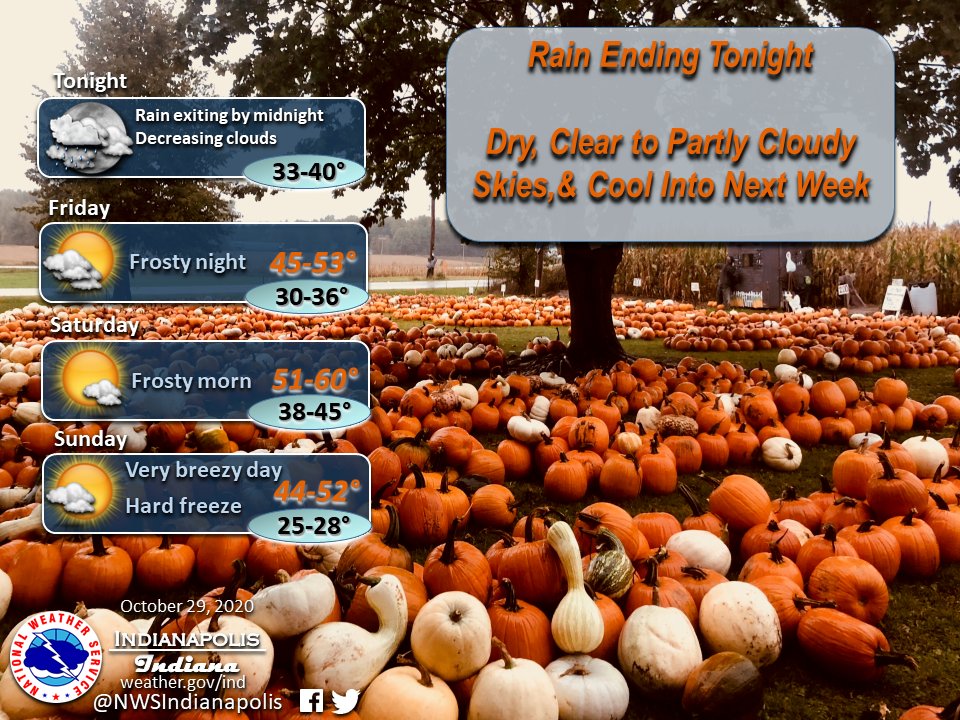 Reader Interactions