NEW ENGLAND / NORTHEAST STORM FORECAST SYNOPSIS…ISSUED NOV. 23, 2022…7:00 P.M. EST
4 min read
Disclaimer:  This site is not affiliated with the National Hurricane Center, Hurricane Hunters, Storm Prediction Center, or National Weather Service.  ALL forecasts herein are the result of my analysis, (to which you will see me at times, insert excerpts from various agencies due to the nature of the importance of the information) and I am solely responsible for the content.  As ALWAYS, follow the National Hurricane Center, National Weather Service, and your local Emergency Management officials for emergency decisions.  In addition, this is strictly a FORECAST OFFICE.  I CANNOT make decisions regarding travel plans, etc.  My purpose, is to provide you the information, based solely on information I analyze, and the accuracy of the information at hand of the time of analysis, so you may make informed decisions.
(T. F. "Storm" Walsh)
For those who have donated to my site, your help has been greatly appreciated.  If you are not aware, donations to my site help pay for subscriptions to sites I use as well as software updates, which provide all the models and information used in my forecasts.  To donate, please click the DONATE button to the right side of the page, or on the graphic of the dog.  Any help you provide is immensely appreciated!
DONATIONS ACCEPTED AND APPRECIATED

Please be aware, even though I do not post every night, rest assured I am continuously monitoring various areas for any significant weather. 
I will reiterate, my forecasts are based on the available information at the time of analysis, and are only as accurate as the information analyzed and the solutions provided.
For severe weather forecasts, please use the SPC link below to stay updated on any severe weather threat.
STORM PREDICTION CENTER HOME LINK
https://www.spc.noaa.gov/classic.html
IF anyone would like hurricane preparedness information, and information on pet friendly shelters, please email me with the subject line HURRICANE PREPAREDNESS.
STORM W 2022 HURRICANE SEASON FORECAST
TOTAL NAMED STORMS: 17 – 19
TOTAL HURRICANES :        7 – 9
MAJOR HURRICANES:        4 –  5
AVERAGE HURRICANE SEASON
TOTAL NAMED STORMS: 14
TOTAL HURRICANES:        7
MAJOR HURRICANES:       3
2022 SEASON TOTALS
TOTAL NAMED STORMS: 14
TOTAL HURRICANES:       8
MAJOR HURRICANES:      2
U. S. LANDFALLS: 3

2022 ATLANTIC HURRICANE SEASON NAMES:
Alex Bonnie Colin Danielle Earl Fiona Gaston Hermine Ian Julia Karl
Lisa Martin Nicole Owen Paula Richard Shary Tobias Virginie Walter
As a system becomes named, I will change the color of that name to red, as to indicate which names have been used this season.
2022 HURRICANE SEASON SUPPLEMENTAL NAME LIST:
Adria Braylen Caridad Deshawn Emery Foster Gemma Heath Isla Jacobus
Kenzie Lucio Makayla Nolan Orlando Pax Ronin Sophie Tayshaun Vivian Will
Good evening everyone!
The ECMWF and GFS have come into better agreement since I last posted, with a weak area of lower pressure moving up from near the Gulf coast states, and moving over the NE and New England areas by late this weekend.  The models seem to have backed off quite a bit on coverage of 40 – 45 mph winds, which are now forecast to be well offshore.  Models also depict a weaker system than previously forecast, with much lower 5 day snowfall totals and coverage.  The largest wave heights are now forecast to remain well offshore, as opposed the the 5 – 7 ft seas forecast closer to the coast a few days ago.  Minimum temperatures which were forecast by Sunday morning to be freezing or below over most of the country, with upper 40's forecast down into central Florida, have been pushed back to Monday and Tuesday, and have warmed considerably.  The model graphics I'll be posting will be a mix of still and animated, and will be from the ECMWF and GFS global models, as the National Blend of models and the NAM do not go out far enough yet in the forecast period.
ECMWF AND GFS MSLP NORMALIZED ANOMALIES FORECAST


SURFACE WINDS FORECAST


5 DAY FORECAST SNOWFALL TOTALS


WAVEWATCH 3 FORECAST SIGNIFICANT WAVE HEIGHTS AND DIRECTION


MINIMUM TEMPERATURES FORECAST

The following map will allow you to get information from your local NWS office.
NWS WATCH / WARNING DISPLAY (LINKED…CLICK MAP, THEN YOUR AREA)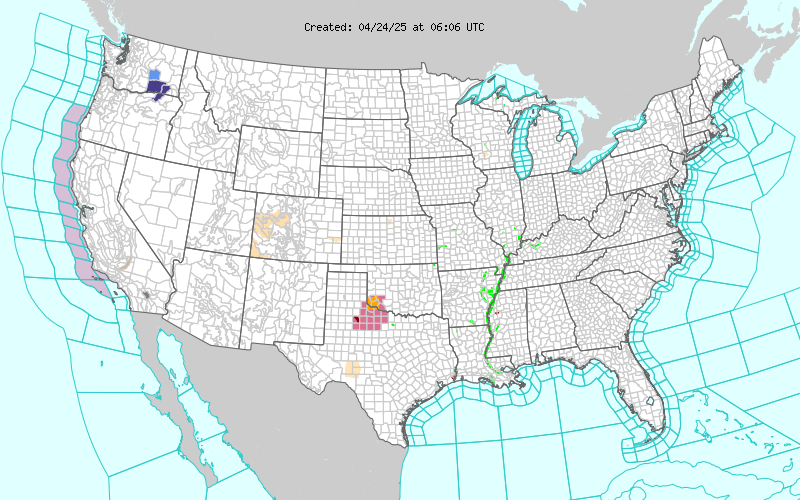 WSI DOPPLER RADAR LOOP (LINKED, CLICK RADAR MAP)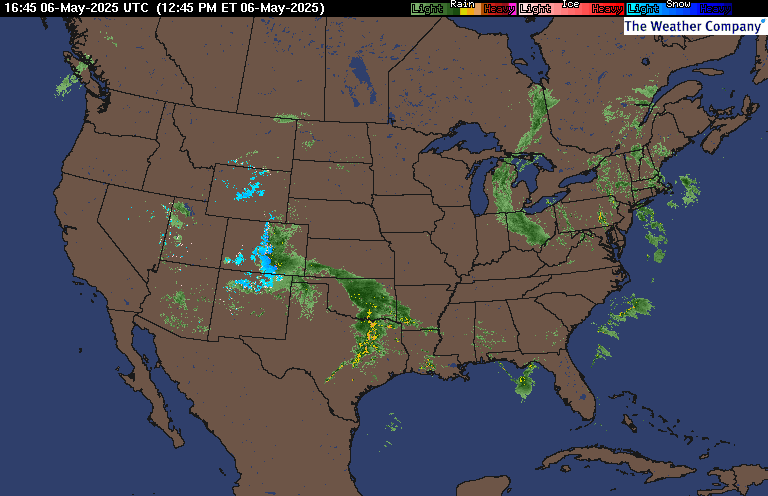 RAP RADAR (CLICK IMAGE THEN RADAR SITE…ONCE YOU CLICK THE SITE, GO TO LOOP DURATION TO CREATE A LOOP)

You may direct any questions by contacting me personally, ANYTIME, at: twalsh22000@yahoo.com
Have a blessed evening!

T. F. "STORM" WALSH III
GMCS, USCG (ret)
METEOROLOGIST / HURRICANE SPECIALIST /SEVERE WEATHER SPECIALIST
MEMBER WEST CENTRAL FLORIDA AMS
palmharborforecastcenter
2022-11-23 23:53:58

All news and articles are copyrighted to the respective authors and/or News Broadcasters. eWeatherNews is an independent Online News Aggregator

Read more from original source here…