MARGINAL RISK OF SEVERE THUNDERSTORMS FOR A PORTION OF FLORIDA SYNOPSIS…ISSUED FEB. 13, 2021…9:50 A.M. EST
5 min read

Disclaimer:  This site is not affiliated with the National Hurricane Center, Hurricane Hunters, Storm Prediction Center, or National Weather Service.  ALL forecasts herein are the result of my analysis, and I am solely responsible for the content.  As ALWAYS, follow the National Hurricane Center, National Weather Service, and your local Emergency Management officials for emergency decisions.  In addition, this is strictly a FORECAST OFFICE.  I CANNOT make decisions regarding travel plans, etc.  My purpose, is to provide you the information, based solely on information I analyze, and the accuracy of the information at hand of the time of analysis, so you may make informed decisions.
(T. F. "Storm" Walsh)
For those who have donated to my site, your help has been greatly appreciated.  If you are not aware, donations to my site help pay for subscriptions to sites I use, which provide all the models and information used in my forecasts.  Without these sites, I'm pretty much left in the dark.  The F5 Data maps I post as well for severe weather, is another out of pocket expense (monthly subscription).  Updates to software (weather related), are also out of pocket to me. Please keep in mind, even when the hurricane season ends, I have to keep up on these site subscriptions for severe weather and winter weather. To donate, please click the DONATE button to the right side of the page.  Any help you provide is immensely appreciated!  Without your help, I may not be able to continue paying the monthly subscription charges for access to all of the information I use in my forecasts.
DONATIONS NEEDED AND APPRECIATED

Greetings to everyone!
Please be aware, even though I do not post every night, rest assured I am continuously monitoring various areas for any significant weather.  I will be taking Sundays off (family time), unless we have active systems that may be posing a threat (i.e. Tropical, Winter Weather, Coastal Storms, etc.).
The SPC (Storm Prediction Center) has issued a MARGINAL risk of SEVERE THUNDERSTORMS over portions of  CENTRAL/SOUTHWESTERN FLORIDA…
…SPC SUMMARY…
Strong to marginally severe thunderstorms are possible today through tonight across parts of central and southwestern Florida.
SPC DAY 1 CONVECTIVE OUTLOOK MAPS

Based on analysis of the SPC outlooks for the next 3 days, a MARGINAL risk for severe thunderstorms will be in place over the Florida central peninsula.  A stationary front will remain stalled over the area through the weekend into Monday.  Based on analysis of the current SPC outlook, the mid to upper disturbance in a series of waves over the Gulf responsible for bringing heavy thunderstorms to central FL. and over my weather office early this a.m., will eject NEWD.  These series of disturbances will allow for another round of severe thunderstorms this afternoon into evening, pretty much an on and off pattern.  Given the current cloud coverage, and the fact rain has cooled the area, based on recent soundings, rich boundary layer moisture will have the tendency to pretty much make up for warming mid layers of the atmosphere.  Based on analysis of severe weather indices, using F5 DATA Severe Weather software, this will produce MLCAPE of 500 – 1500 j/kg. (Mixed Layer Convective Available Potential Energy) [MLCAPE (Mixed Layer Convective Available Potential Energy) is a measure of instability in the troposphere. This value represents the mean potential energy conditions available to parcels of air located in the lowest 100-mb when lifted to the level of free convection (LFC). No parcel entrainment is considered.]  Based on analysis, Surface Based CAPE will be at the same values.  Long story short, a chance for some weak tornado activity could occur with any stronger, organized cells throughout the day.  This is supported by EHI values of 1, Significant Tornado Parameter values of 1 to 3, Lifted index of -2 to -4, helicity of 100 – 200, coupled with MLCAPE and SBCAPE of 500 – 1500.
The following maps from F5 DATA are outlined where the greatest values of these parameters were indicated, using the RAP modeling.
F5 DATA GREATEST SEVERE AND TORNADO PROBABILITY 12:00 NOON


F5 DATA 3:00 P.M.


F5 DATA 6:00 P.M.


SPC MESOSCALE DISCUSSIONS (CLICK IMAGE FOR UPDATES)


SPC CONVECTIVE WATCHES (CLICK IMAGE FOR UPDATES)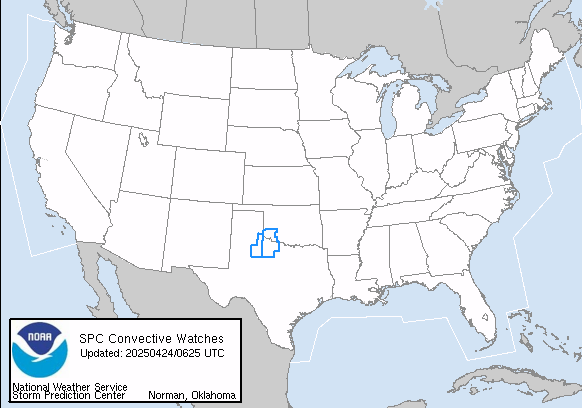 The following NWS Watch / Warning map will provide local NWS information for your area.  Click the image, then once it refreshes, click on your area of interest to view any special weather statements, hazards or advisories for your area.
NWS WATCH / WARNING DISPLAY (LINKED)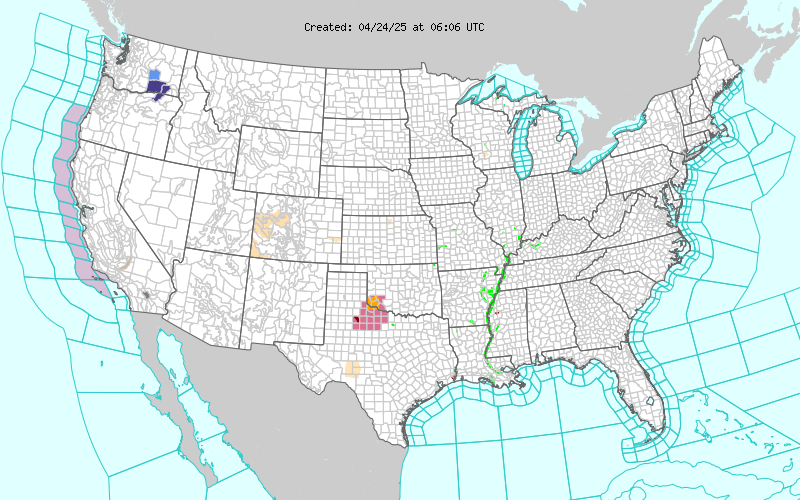 Use the following link to see your area forecast.  Once on the site, type in your zip code in the green box:
https://www.weather.gov/iwx/fallfrostinfo
WSI DOPPLER RADAR LOOP (LINKED)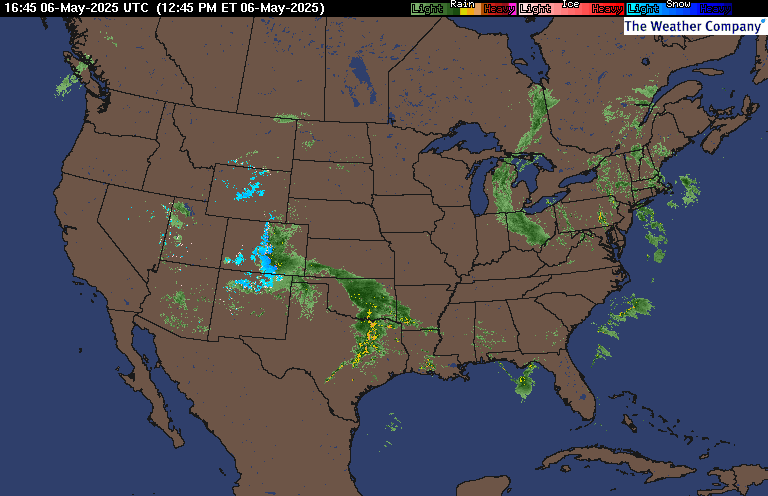 I will not be in the office tomorrow in time to issue another forecast for the severe risk for tomorrow.  Pleas click the following graphic for current SPC information regarding any severe weather:
SPC HOME PAGE


You may direct any questions by contacting me personally, ANYTIME, at: twalsh22000@yahoo.com
Have a blessed day!
T. F. "STORM" WALSH III
GMCS, USCG (ret)
METEOROLOGIST / HURRICANE SPECIALIST /SEVERE WEATHER SPECIALIST
MEMBER WEST CENTRAL FLORIDA AMS

I won't be in the office until late tomorrow, so I will not be able to update on the severe threat for tomorrow.  However, click the following graphic to access current SPC severe weather outlook information.
SPC HOME PAGE

palmharborforecastcenter
2021-02-13 14:50:09

All news and articles are copyrighted to the respective authors and/or News Broadcasters. eWeatherNews is an independent Online News Aggregator

Read more from original source here…