Invest 95L in the Western Caribbean Likely to Become Zeta; Could Impact the Northern Gulf Coast Next Week : The Alabama Weather Blog
2 min read
We have been worried about development in the western Caribbean and now it appears to be happening.
An area of disturbed weather is becoming better organized today, with a low level center somewhere near Grand Cayman.
Two Air Force Recon Hurricane Hunter missions have been tasked to investigate the system tomorrow.
Here is a current infrared satellite loop: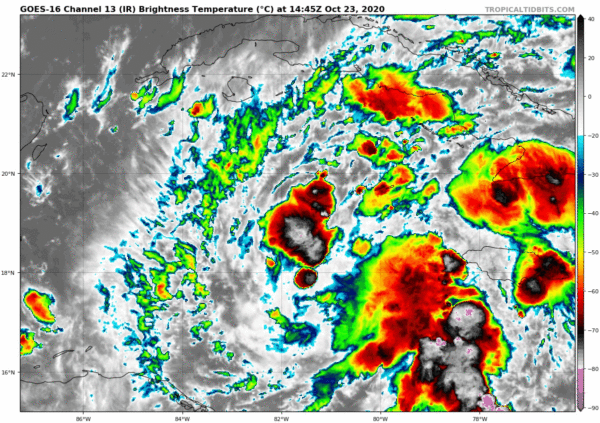 Water temperatures remain very warm over the western Caribbean: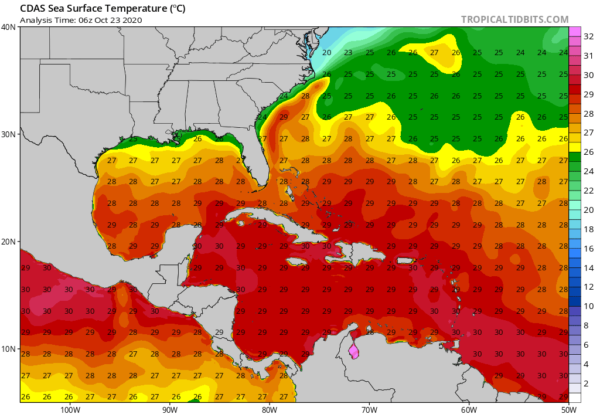 And even more importantly, oceanic heat content remains very high: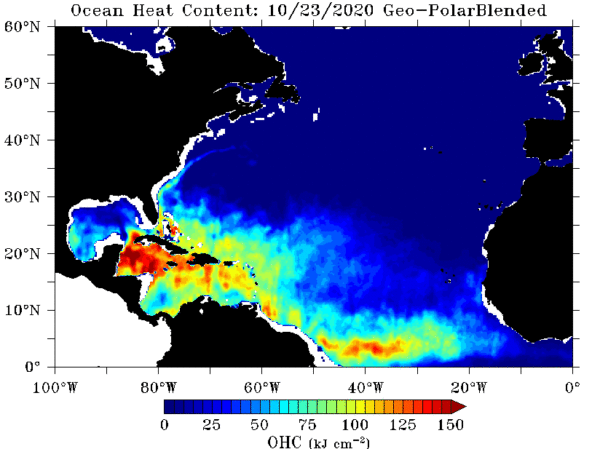 Where does it go? There is not good model consensus yet, but there is significant data pointing to the system moving into the ©ulf of Mexico. Here are the global model outputs. Most significant is the TVCN track, which is the consensus guidance track:
It carries the storm to the Florida Big Bend area east of Appalachicola.
The GFS Ensembles point to a landfall late Wednesday or early Thursday on the Florida Panhandle COast near or west of Panama City.
The Euro Ensembles take a different track, curvin git over Cuba, and the bringing it close to Southeast Florida early on Tuesday.
And how strong would it be? The latest intensity guidance makes it a decent tropical storm in almost every case.
The HMON makes it a hurricane, crossing the Upper Florida Keys and moving it into South Florida Monday night and early Tuesday.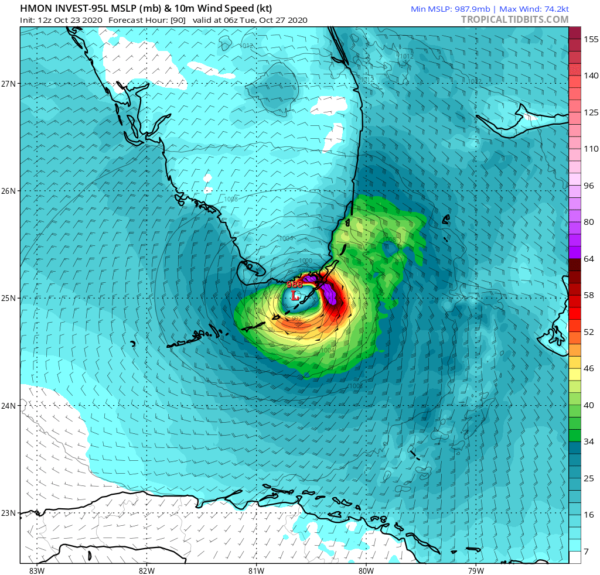 The GFS brings a weaker system further west. While I think it way off on the system's intensity, I do think track toward the Central Gulf Coast, including Alabama, Mississippi, and the western Florida Panhandle isn't out of the question, as suggested by the deterministic GFS this morning.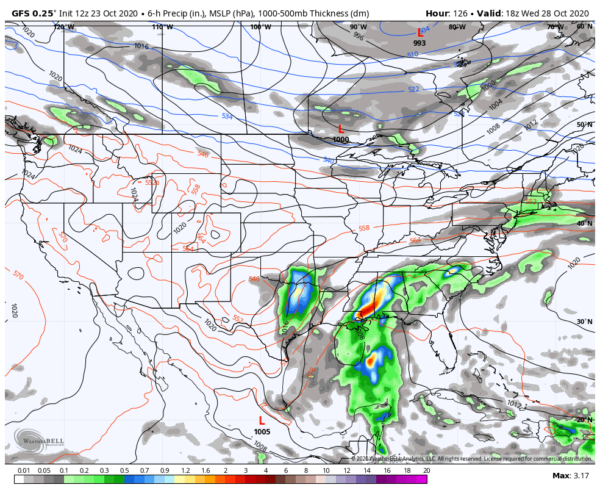 This solution would bring a lot more rain into Alabama and more impacts to the Gulf Coast. We will be monitoring the system very closely over the weekend and will have continuous updates.
Category: Alabama's Weather, ALL POSTS, Tropical