INVEST 91L FORECAST SYNOPSIS…ISSUED OCT. 04, 2022…9:15 P.M. EDT
6 min read
Disclaimer:  This site is not affiliated with the National Hurricane Center, Hurricane Hunters, Storm Prediction Center, or National Weather Service.  ALL forecasts herein are the result of my analysis, (to which you will see me at times, insert excerpts from various agencies due to the nature of the importance of the information) and I am solely responsible for the content.  As ALWAYS, follow the National Hurricane Center, National Weather Service, and your local Emergency Management officials for emergency decisions.  In addition, this is strictly a FORECAST OFFICE.  I CANNOT make decisions regarding travel plans, etc.  My purpose, is to provide you the information, based solely on information I analyze, and the accuracy of the information at hand of the time of analysis, so you may make informed decisions.
(T. F. "Storm" Walsh)
For those who have donated to my site, your help has been greatly appreciated.  If you are not aware, donations to my site help pay for subscriptions to sites I use as well as software updates, which provide all the models and information used in my forecasts.  To donate, please click the DONATE button to the right side of the page, or on the graphic of the dog.  Any help you provide is immensely appreciated!
DONATIONS ACCEPTED AND APPRECIATED

Please be aware, even though I do not post every night, rest assured I am continuously monitoring various areas for any significant weather. 
I will reiterate, my forecasts are based on the available information at the time of analysis, and are only as accurate as the information analyzed and the solutions provided.
For severe weather forecasts, please use the SPC link below to stay updated on any severe weather threat.
STORM PREDICTION CENTER HOME LINK
https://www.spc.noaa.gov/classic.html
IF anyone would like hurricane preparedness information, and information on pet friendly shelters, please email me with the subject line HURRICANE PREPAREDNESS.
STORM W 2022 HURRICANE SEASON FORECAST
TOTAL NAMED STORMS: 17 – 19
TOTAL HURRICANES :        7 – 9
MAJOR HURRICANES:        4 –  5
AVERAGE HURRICANE SEASON
TOTAL NAMED STORMS: 14
TOTAL HURRICANES:        7
MAJOR HURRICANES:       3
2022 SEASON TOTALS
TOTAL NAMED STORMS: 9
TOTAL HURRICANES:       3
MAJOR HURRICANES:      2
U. S. LANDFALLS: 3

2022 ATLANTIC HURRICANE SEASON NAMES:
Alex Bonnie Colin Danielle Earl Fiona Gaston Hermine Ian Julia Karl
Lisa Martin Nicole Owen Paula Richard Shary Tobias Virginie Walter
As a system becomes named, I will change the color of that name to red, as to indicate which names have been used this season.
2022 HURRICANE SEASON SUPPLEMENTAL NAME LIST:
Adria Braylen Caridad Deshawn Emery Foster Gemma Heath Isla Jacobus
Kenzie Lucio Makayla Nolan Orlando Pax Ronin Sophie Tayshaun Vivian Will
Good evening everyone!
We now have Tropical Depression TWELVE in the far eastern Atlantic.  Based on analysis this evening, conditions in the forecast appear to be conducive enough for this to become a Tropical Storm, however very brief, as wind shear is supposed to increase in about 36 hours, and this system is forecast to dissipate by 60 hours in  the forecast period.  Based on current and forecast steering maps, T.D. 12 should remain on a NW to NNW track until it dissipates.  You'll note the depression in the Atlantic wide satellite loop, just west of the Cape Verde Islands:
WEATHERNERDS GOES 16 ATLANTIC SATELLITE LOOP


Elsewhere, closer to our neck of the woods, I am closely monitoring INVEST 91L, east of the Windward Islands this evening.  As of the 18Z ATCF BTK report, the following was available on INVEST 91L:
2:00 PM EDT Tue Oct 4
Location: 11.2°N 57.2°W
Moving: W at 17 mph
Min pressure: 1007 mb / 29.77 in
Max sustained: 35 mph
INVEST 91L SATELLITE LOOP IMAGERY


Shower activity has increased today, and has become a little more concentrated closer to South America.  However, based on recent reconnaissance aircraft data, and SWIR loop images, the "center" of 91L is displaced NW of the heavy convection, and is currently not well defined.  I placed a red circle on the following CIMSS map, indicating where the center is actually located.
CIMSS IR MAP


Analysis of current and forecast steering layers maps indicates INVEST 91L should pretty much continue on a west to just north of west motion through the Caribbean Sea during the next 5 days.  This also falls in line with the current track guidance, and analysis of the ECMWF and GFS forecast MSLP anomaly pattern, currently indicating no weakness to pull this northward.  We know this can always change, however the forecast guidance seems to be the solution right now, and I prefer the consensus models at the moment, which are in the southern most track.  I will be utilizing the ECMWF graphics this evening showing the various forecast parameters.
INVEST 91L 18Z TRACK GUIDANCE


Maximum winds were at 35 mph, however 91L cannot be designated as a depression until it becomes organized.  Based on current and forecast track, 91L should move into a more conducive environment.  Conditions at the moment appear to be coming around to this, meaning it appears more favorable conditions may be slowly coming to fruition, as a radial shear pattern was present, and upper level outflow may be trying to get started.
INVEST 91L WIND SHEAR AND UPPER LEVEL WIND MAPS


Both global models indicate this moving into the central Caribbean in about 48 – 60 hours.  It is at this time, that conditions should become more conducive for further development, and if all of this pans out, 91L could become a weak to mid grade Tropical Storm.  Once again, the forecast is showing ample relative humidity from the surface up to the 500 mb level, moderate to high levels of precipitable water, reduction in shear with the development of a larger radial pattern, and although not optimal, a semblance of an outflow pattern very near the center of the system.  The 18Z SHIPS diagnostic report indicates shear values will average 8 kts over the next 5 days, and remaining below 15 kts during the next 6 – 7 days.  These forecast parameters at the moment, do support a Tropical Storm.  The ECMWF EPS cyclone probability forecast does indicate a HIGH probability of a depression, and a medium probability of a Tropical Storm in the far western Caribbean.
ECMWF MSLP ANOMALY FORECAST


ECMWF PWAT AND RELATIVE HUMIDITY FORECAST


ECMWF WIND SHEAR AND 200 MB PATTERN FORECAST


18Z INTENSITY GUIDANCE


ECMWF EPS CYCLONE  TD PROBABILITY FORECAST


ECMWF EPS CYCLONE  TS PROBABILITY FORECAST


The NHC has designated a HIGH (80%) probability of cyclone development during the next 5 days regarding INVEST 91L:
NHC 5 DAY GTWO (LINKED)


From the NHC:
Regardless of development, heavy rainfall with localized flooding, as well as gusty winds, are expected over portions of the Windward Islands, northern portions of South America, and the ABC Islands during the next couple of days. Interests in those locations, in addition to those in Central America, should continue to monitor the progress of this system.
I will continue to monitor the progress of INVEST 91L closely for any significant changes over the next 72 hours.
This is for our friends in the Islands and Caribbean entities.  Click on the following graphic for Caribbean radar loop imagery.
CARIBBEAN RADAR MOSAIC


The following link takes a little to load, however it's an interactive radar map, but you can zoom in and click on the radar you wish to view:
RADAR PUBLIC ACCESSIBLE DATABASE
http://tropicalglobe.com/radar_database/
The following map will allow to to get information from your NWS office.
NWS WATCH / WARNING DISPLAY (LINKED…CLICK MAP, THEN YOUR AREA)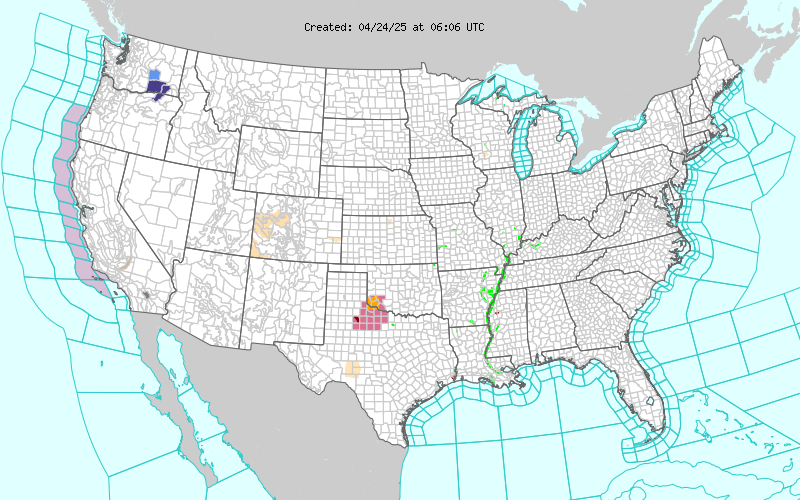 WSI DOPPLER RADAR LOOP (LINKED, CLICK RADAR MAP)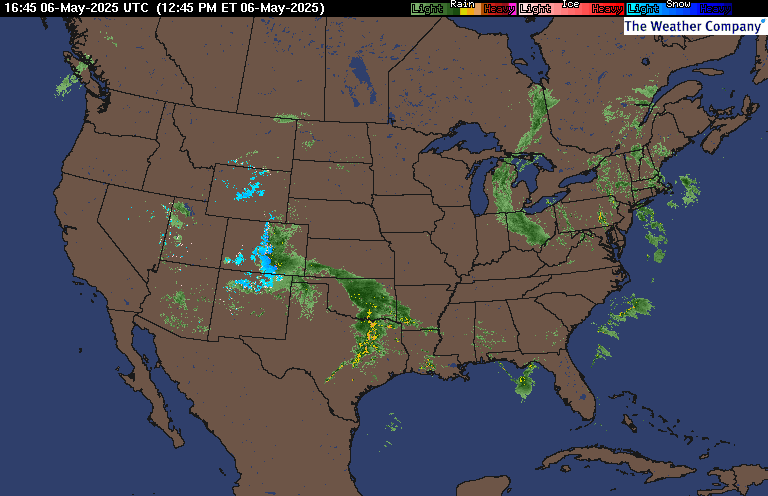 RAP RADAR (CLICK IMAGE THEN RADAR SITE…ONCE YOU CLICK THE SITE, GO TO LOOP DURATION TO CREATE A LOOP)

You may direct any questions by contacting me personally, ANYTIME, at: twalsh22000@yahoo.com
Have a blessed evening!

T. F. "STORM" WALSH III
GMCS, USCG (ret)
METEOROLOGIST / HURRICANE SPECIALIST /SEVERE WEATHER SPECIALIST
MEMBER WEST CENTRAL FLORIDA AMS
palmharborforecastcenter
2022-10-05 01:04:03

All news and articles are copyrighted to the respective authors and/or News Broadcasters. eWeatherNews is an independent Online News Aggregator

Read more from original source here…