INVEST 91L FORECAST SYNOPSIS…ISSUED JUN, 02, 2022…11:00 A. M. EDT
6 min read
Disclaimer:  This site is not affiliated with the National Hurricane Center, Hurricane Hunters, Storm Prediction Center, or National Weather Service.  ALL forecasts herein are the result of my analysis, (to which you will see me at times, insert excerpts from various agencies due to the nature of the importance of the information) and I am solely responsible for the content.  As ALWAYS, follow the National Hurricane Center, National Weather Service, and your local Emergency Management officials for emergency decisions.  In addition, this is strictly a FORECAST OFFICE.  I CANNOT make decisions regarding travel plans, etc.  My purpose, is to provide you the information, based solely on information I analyze, and the accuracy of the information at hand of the time of analysis, so you may make informed decisions.
(T. F. "Storm" Walsh)
For those who have donated to my site, your help has been greatly appreciated.  If you are not aware, donations to my site help pay for subscriptions to sites I use as well as software updates, which provide all the models and information used in my forecasts.  To donate, please click the DONATE button to the right side of the page, or on the graphic of the dog.  Any help you provide is immensely appreciated!
DONATIONS ACCEPTED AND APPRECIATED

Please be aware, even though I do not post every night, rest assured I am continuously monitoring various areas for any significant weather.  I will be taking Sundays off (family time), unless we have active systems that may be posing a threat (i.e. Tropical, Winter Weather, Coastal Storms, etc.).
I will reiterate, my forecasts are based on the available information at the time of analysis, and are only as accurate as the information analyzed and the solutions provided.
From here on out, I will be moving away from severe weather forecasts, unless the threat is forecast to produce an outbreak, or significant tornadoes.  Then, I'll break from tropical weather and report on any severe weather.  Again, please remember, my forte and specialty is tropical storms and hurricanes.  Given I work until late afternoon, I cannot analyze and write a synopsis for both.  I will post the SPC link for you to visit and stay updated on any severe weather threat.  Thanks for your understanding.
STORM PREDICTION CENTER HOME LINK
https://www.spc.noaa.gov/classic.html
Good day everyone!
IF anyone would like hurricane preparedness information, and on pet friendly shelters, please email me with the subject line HURRICANE PREPAREDNESS.

The NHC has held the probability of tropical cyclone development over the Yucatan area in the 5 day tropical weather outlook to a HIGH (80%) probability:
NHC 5 DAY GTWO (LINKED)


GOES 16 satellite loop imagery shows a pretty defined center of circulation, and an increase in convection this morning.  The actual COC is located just on the western edge of the heavy convection
GOES 16 IR AND VISIBLE SATELLITE LOOP IMAGERY


Based on the last ATCF BTK information at 12Z (8:00 A.M. EDT), the following information was available on INVEST 91L:
LOCATION: 21.0N;87.1W
MAX SUSTAINED WIND: 35 MPH
MOTION: N 7 MPH
PRESSURE: 1003 mb/29.62 in
Based on analysis, pressure has come down 4 millibars overnight, with an increase in maximum winds to 35 mph.  The winds meet the criteria for a depression, however I believe the NHC may be thinking as me, in that the system needs to become slightly better organized before being designated.  Analysis of current CIMSS vorticity maps indicates the mid level circulation (500 mb) is tilted to the east of the low level circulation (925 mb).  This "tilt" and slight exposure of the LLC can be attributed to 20 – 30 kts of wind shear over the INVEST:
CIMSS 925 AND 500 MB VORTICITY


CIMSS CURRENT WIND SHEAR MAP

Based on analysis this morning once again of surface through mid level atmosphere PWAT and RH values, no changes have been detected and ample moisture should remain available for development.
The wind shear forecast remains basically unchanged, however stronger shear appears to be a factor from now through the forecast period, affecting the NW quad, with reduced shear directly over the center.  There remains a discrepancy in this, in that the current SHIPS diagnostic report indicates shear currently at 25 kts to which I concur, and increasing to 40 kts by 72 hours.  However, both global models indicate this shear to remain just over the edge NW quad, with a little more favorable, but marginally conducive over the center of the system in a small area.
SHIPS DIAGNOSTIC REPORT FOR INVEST 91L
http://hurricanes.ral.ucar.edu/realtime/plots/northatlantic/2022/al912022/stext/22060212AL9122_ships.txt

Based on the premise of the shear forecast, and only relying on the 200 mb jetstreak to pull air away from the area in the upper, and current analysis of the wind field indicating maximum winds displaced east of the COC, this kind of makes me think this may develop more in the context of sub-tropical parameters.  However, I cannot fully make this decision, as the lack of AMSU data leaves me without any thermodynamic analysis as far as core temperature.
INVEST 91L WIND FIELD

Based on these analyses, and current intensity guidance in which the models are pretty well clustered, I do believe we could see development of Tropical Depression ONE within the next 24 – 30 hours.   Despite the shear, the very warm SST's may allow INVEST 91L to minimally over come the shear.
EARLY CYCLE INTENSITY GUIDANCE

This will be a very wet system.  Regardless of development, residents of south and central Florida should monitor the progress of this system, as locally heavy rainfall is expected over south Florida and the Florida Keys.  Any shift further north, could bring locally heavy rainfall closer to central Florida.  With the heavy rainfall, localized flooding is possible, especially in low lying areas.
WPC 7 DAY QUANTITATIVE PRECIPITATION FORECAST

WPC EXCESSIVE RAINFALL FLASH FLOODING PROBABILITY FORECAST


INVEST 91L, based on ATCF data, was moving or drifting slowly to the north, at around 7 mph.  The center may wobble over the next 18 – 24 hours, before a more established track occurs.  In fact, I would be surprised if the LLC tries to reform underneath the have convection, as lower convergence and upper divergence maps indicate these parameters displaced to the SE of the center, over the heavy convection.
CIMSS LOWER CONVERGENCE AND UPPER DIVERGENCE MAPS


Based on analysis on current and forecast steering layers maps, I expect INVEST 91L to continue to drift through today, before moving more on a NNE to NE track within approximately 24 hours.  Based on this, and update track guidance, the system should come ashore between Fort Myers and Naples / Bonita Beach between 48 and 54 hours from 12Z this morning.  Again, the ECMWF and GFS differ on track, but my preference are the TVCA / TVCE consensus models shown in current guidance
ATCF INVEST 91L 12Z TRACK GUIDANCE


The following is the ECMWF surface wind speed forecast out to 90 hours
ECMWF 10M WINDS FORECAST


WAVEWATCH 3 SEA HEIGHT AND DIRECTION FORECAST


The following NWS Watch / Warning map will provide local NWS information for your area.  Click the image, then once it refreshes, click on your area of interest to view any special weather statements, hazards or advisories for your area.
NWS WATCH / WARNING DISPLAY (LINKED…CLICK MAP, THEN YOUR AREA)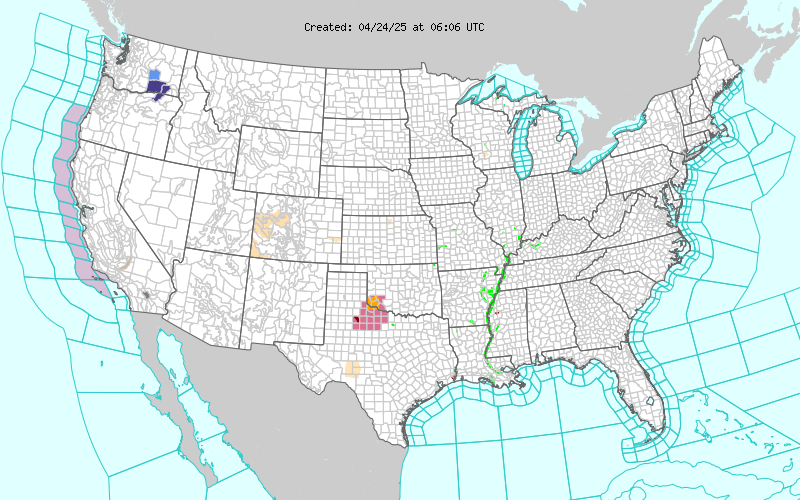 WSI DOPPLER RADAR LOOP (LINKED)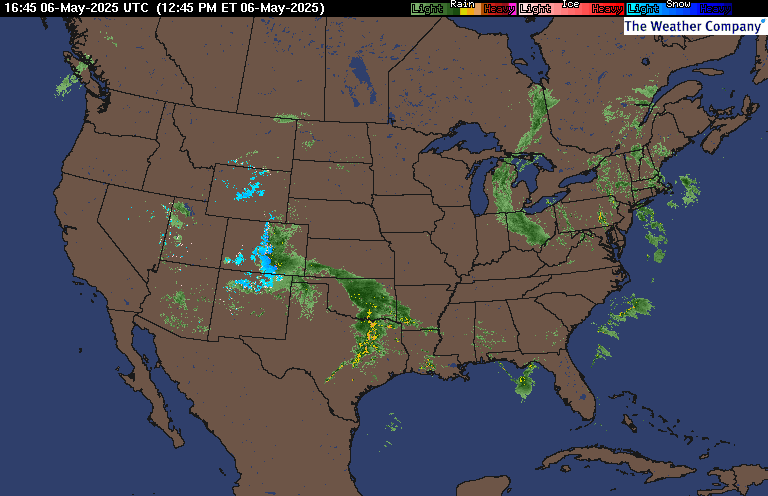 RAP RADAR (CLICK IMAGE THEN RADAR SITE)
I will continue to monitor the area during the next 36 hours for any significant changes in the forecast, and for any significant organization.
Elsewhere, Tropical Storm formation is not expected during the next 7 days.
You may direct any questions by contacting me personally, ANYTIME, at: twalsh22000@yahoo.com
Have a blessed day!
T. F. "STORM" WALSH III
GMCS, USCG (ret)
METEOROLOGIST / HURRICANE SPECIALIST /SEVERE WEATHER SPECIALIST
palmharborforecastcenter
2022-06-02 15:04:32

All news and articles are copyrighted to the respective authors and/or News Broadcasters. eWeatherNews is an independent Online News Aggregator

Read more from original source here…