IDALIA BECOMES A HURRICANE…POISED TO BECOME A MAJOR HURRICANE PRIOR TO LANDFALL…FORECAST SYNOPSIS…ISSUED AUG. 29, 2023…1:20 P.M. EDT
7 min read
ALL forecasts herein are the result of my analysis, (to which you will see me at times, insert excerpts from various agencies due to the nature of the importance of the information) and I am solely responsible for the content.  As ALWAYS, follow the National Hurricane Center, National Weather Service, and your local Emergency Management officials for emergency decisions.  In addition, this is strictly a FORECAST OFFICE.  I CANNOT make decisions regarding travel plans, etc.  My purpose, is to provide you the information, based solely on information I analyze, and the accuracy of the information at hand of the time of analysis, so you may make informed decisions.
(T. F. "Storm" Walsh)
For those who have donated to my site, your help has been greatly appreciated.  If you are not aware, donations to my site help pay for subscriptions to sites I use as well as software updates, which provide all the models and information used in my forecasts.  To donate, please click the DONATE button to the right side of the page, or on the graphic of the dog.  Any help you provide is immensely appreciated!
DONATIONS ACCEPTED AND APPRECIATED

If any of my subscribers here are on Facebook, and are in any of the weather groups I posted in, please let everyone know that Facebook suspended my old account.  Since I may not be able to access Facebook anymore, you may follow me on twitter.  The twitter button on the left of the page does not work.  Please follow me here: https://twitter.com/Michael1227910
If you wish to become an email client and receive my forecasts by email, please send me an email at the email address at the bottom of the page…subject: EMAIL CLIENT.
I will reiterate, my forecasts are based on the available information at the time of analysis, and are only as accurate as the information analyzed and the solutions provided.  Keep in mind, if a forecast doesn't exactly pan out, remember, the atmosphere is fluid in motion.  When models are being analyzed, that's just one run, and I have to go with what is presented.  After that, models don't update again for another 4 – 6 hours, so, what happens between that time is unknown, and forecast conditions can change slightly, to greatly.  This will have an effect on my actual forecast.

The following is my outlook forecast for the 2023 Atlantic Hurricane Season:
STORM W SEASONAL FORECAST
TOTAL NAMED STORMS: 14– 15
TOTAL HURRICANES :        5 – 7
MAJOR HURRICANES:        3 – 4

AVERAGE HURRICANE SEASON:
TOTAL NAMED STORMS: 14
TOTAL HURRICANES:         7
MAJOR HURRICANES:        3

SEASON TOTALS
NAMED STORMS:          9
HURRICANES:                3
MAJOR HURRICANES: 1
Given that the NHC has named at least 3 garbage systems, I had to increase my seasonal forecast slightly.
The following are the storm names for the 2023 hurricane season.  As each storm is named, they will be colored in red in order to keep track of the used names in the list:
Arlene Bret Cindy Don Emily Franklin Gert Harold Idalia Jose Katia
Lee Margot Nigel Ophelia Philippe Rina Sean Tammy Vince Whitney
Greetings everyone!
As a reminder, when forecasting tropical systems, if there are numerous systems to deal with, I always update on the systems that may present an impact or threat to either the U. S. or the Caribbean islands.  Anything far out in the Atlantic or something that may re-curve, take a lower priority as there is more time to deal with them.  To save time today, I will be posting minimal graphics and instead, will have links posted to very important information regarding IDALIA.
IDALIA BECOMES A HURRICANE.
Recent satellite loop imagery shows IDALIA with a much better structure.  Reports from the NHC indicate the LLC is directly under the CDO, and an eyewall is developing.  Looking at how quickly she has become much better organized, she may be beginning the rapid intensification we have been calling for.  Last few frames of the visible loop may indicate the presence of hot towers forming.
WEATHERNERDS GOES 16 IDALIA IMAGERY


As of the 11:00 a.m. EDT advisory from the NHC, the following information was available on IDALIA:
11:00 AM EDT Tue Aug 29
Location: 24.6°N 84.8°W
Moving: N at 14 mph
Min pressure: 976 mb / 28.82 in
Max sustained: 85 mph
Based on satellite and aircraft data, IDALIA is moving toward the north at 14 mph.  Based on current and forecast steering, as well as MSLP animations, IDALIA should continue the motion through today.By very early in the morning, the hurricane should begin the NNE turn that has been forecast,  due to a trof scheduled to deepen, and the flow around the subtropical ridge.  Current layer mean steering shows this.  I am not too confident in my feeling, as guidance is pretty tightly clustered, and the current motion verifies, however analysis of the steering layer, and clouds beginning to move toward the NE, NEWD of IDALIA, there could be a possible, but very slim chance of a slight eastward shift.  This however is low confidence at the moment.
CURRENT STEERING LAYER MEAN


As IDALIA moves further north, there should be an increase in forward speed.  Based on analysis of these current steering currents and forecast steering, I have t concur at the moment with the NHC forecast track.
CURRENT TRACK GUIDANCE


ECMWF EPS


NHC TRACK AND WARNINGS MAP


Based on this analysis, IDALIA should come ashore anywhere from Cedar Key, to Steinhatchee, FL.  Bear in mind, changes could occur and any slight shift in track could change landfall location.  RESIDENTS WITHIN THE HURRICANE WARNING AREA SHOULD BE COMPLETING PREPARATIONS AS QUICKLY AND SAFELY AS POSSIBLE.
IDALIA is a category ONE hurricane on the Saffir-Simpson hurricane wind scale.  Current intensity was reported at 85 mph.  However, IDALIA is forecast to rapidly intensify during the next 24 hours, as she will be traversing very high OHC.  In addition, the forecast for an improving upper level pattern as far as wind shear and 200 mb outflow over the next 18 – 24 hours has not changed and is still supported by the ECMWF and GFS models.  Current wind shear and upper level winds products from CIMSS indicate the radial shear pattern that was west of the storm yesterday, is now developing over the center.
CIMSS SHEAR AND UPPER LEVEL WINDS


ECMWF FORECAST


Based on this analysis, and of the other parameters I have mentioned in previous forecasts remaining highly favorable, although current intensity guidance only brings IDALIA to a CAT 2 hurricane, I have to agree with the current NHC intensity forecast, as I CANNOT rule it out, until be we see just how rapidly IDALIA intensifies.
FORECAST POSITIONS AND MAX WINDS
INIT 29/1500Z 24.6N 84.8W 75 KT 85 MPH
12H 30/0000Z 26.5N 84.6W 90 KT 105 MPH
24H 30/1200Z 29.3N 83.7W 110 KT 125 MPH
36H 31/0000Z 31.8N 81.7W 55 KT 65 MPH…INLAND
48H 31/1200Z 33.5N 78.8W 45 KT 50 MPH…OVER WATER
60H 01/0000Z 34.1N 75.6W 45 KT 50 MPH
72H 01/1200Z 33.8N 73.0W 45 KT 50 MPH
96H 02/1200Z 32.5N 70.2W 45 KT 50 MPH
120H 03/1200Z 32.0N 68.8W 45 KT 50 MPH
PLEASE refer to the NHC Public Advisory, as it contains information on the hazards that will be associated with IDALIA, and all WATCHES AND WARNINGS
NHC PUBLIC ADVISORY
https://www.nhc.noaa.gov/text/refresh/MIATCPAT5+shtml/291455.shtml?
PLEASE click on the following NHC graphics for very important information:
NHC GRAPHICS
https://www.nhc.noaa.gov/refresh/graphics_at5+shtml/152743.shtml?3-daynl
Increasing wave heights will drive water into inlets and bays where the center comes ashore and southward.


The following are storm surge values produced by the SLOSH software, and are calculated at what the forward motion of IDALIA may be before landfall.  Values north of where the center makes landfall could be different, as the wind flow north of the center as it approaches, should draw water out toward the Gulf.  Values near and right of the center are in a plus or minus 20% range, so for instance the value shown may be 20% lower for a weaker CAT 3, and could be 20% higher for a top end CAT3.  So if a value of 15 ft let's say is forecast, the value could be between 12 – 18 ft.  The first graphic is MEAN TIDE.  The second is HIGH TIDE
STORM SURGE ESTIMATES FOR IDALIA MEAN TIDE


HIGH TIDE


The following is the estimated SDP (Surge Destructive Potential) from the I.K.E. (Integrated Kinetic Energy) calculator:
SDP 2.157
The SDP is the Surge Destructive Potential Rating based on a scale of zero to 6. SDP is interpreted similar to the Saffir Simpson scale in that the most destructive storms are rated above 5 and the least destructive storms < 1.
Please use the following link for LOCAL HURRICANE PRODUCTS from your NWS office.  Once on the page, click the bold blue under local impacts and local statement
NHC LOCAL PRODUCTS PAGE
https://www.nhc.noaa.gov/text/refresh/index_hls5+shtml/291536.shtml?

The following map will allow to get information from your NWS office.
NWS WATCH / WARNING DISPLAY (LINKED…CLICK MAP, THEN YOUR AREA)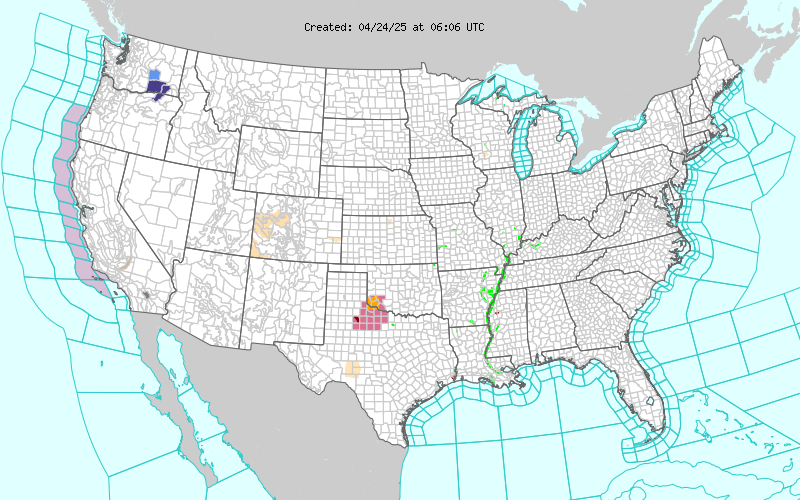 WSI DOPPLER RADAR LOOP (LINKED, CLICK RADAR MAP)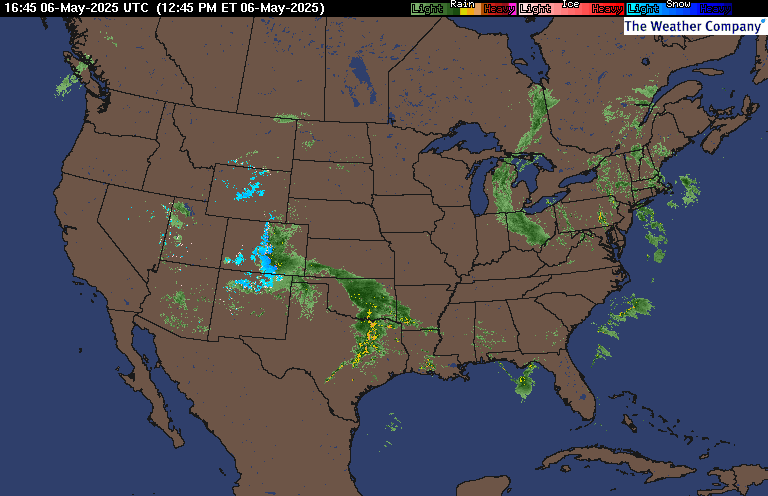 RAP RADAR (CLICK IMAGE THEN RADAR SITE…ONCE YOU CLICK THE SITE, GO TO LOOP DURATION TO CREATE A LOOP)

I will have another update sometime tomorrow afternoon, IF  I don't lose power.
God bless, and stay safe!

You may direct any questions by contacting me personally, ANYTIME, at: twalsh22000@yahoo.com
Have a blessed evening!
T. F. "STORM" WALSH III
GMCS, USCG (ret)
METEOROLOGIST / HURRICANE SPECIALIST /SEVERE WEATHER SPECIALIST
MEMBER WEST CENTRAL FLORIDA AMS


palmharborforecastcenter
2023-08-29 16:39:18

All news and articles are copyrighted to the respective authors and/or News Broadcasters. eWeatherNews is an independent Online News Aggregator

Read more from original source here…