HURRICANE IAN A MAJOR HURRICANE…CLOSE TO CATEGORY 5 FORECAST SYNOPSIS..WIDEST DISSEMINATION REQUESTED…ISSUED SEP. 28, 2022…9:40 A.M. EDT
10 min read
Disclaimer:  This site is not affiliated with the National Hurricane Center, Hurricane Hunters, Storm Prediction Center, or National Weather Service.  ALL forecasts herein are the result of my analysis, (to which you will see me at times, insert excerpts from various agencies due to the nature of the importance of the information) and I am solely responsible for the content.  As ALWAYS, follow the National Hurricane Center, National Weather Service, and your local Emergency Management officials for emergency decisions.  In addition, this is strictly a FORECAST OFFICE.  I CANNOT make decisions regarding travel plans, etc.  My purpose, is to provide you the information, based solely on information I analyze, and the accuracy of the information at hand of the time of analysis, so you may make informed decisions.
(T. F. "Storm" Walsh)
For those who have donated to my site, your help has been greatly appreciated.  If you are not aware, donations to my site help pay for subscriptions to sites I use as well as software updates, which provide all the models and information used in my forecasts.  To donate, please click the DONATE button to the right side of the page, or on the graphic of the dog.  Any help you provide is immensely appreciated!
DONATIONS ACCEPTED AND APPRECIATED

Please be aware, even though I do not post every night, rest assured I am continuously monitoring various areas for any significant weather. 
I will reiterate, my forecasts are based on the available information at the time of analysis, and are only as accurate as the information analyzed and the solutions provided.
For severe weather forecasts, please use the SPC link below to stay updated on any severe weather threat.
STORM PREDICTION CENTER HOME LINK
https://www.spc.noaa.gov/classic.html
Good day everyone!
I am here today, as my work place is closed today.
I am making this as quick as possible, in order to get the information out to you, so I am leaving out the storm names, totals, etc, as this is urgent.
Overnight, IAN went through a complete EWRC (EyeWall Replacement Cycle).  Generally, a hurricane will weaken to a certain point, and if conditions are very favorable, will reorganize steadily, and sometimes become stronger.  IAN however, rapidly intensified again, and as of 6:35 a.m. EDT, had winds of 155 mph.  2 mph short of being a CAT 5 hurricane.  This came as a surprise being that dry air was surrounding it (although I did not detect any ingestion), the radial shear pattern was centered south of the storm, producing WSW wind shear, and the upper level wind pattern had deteriorated over the south quad.  In fact, the last intensity guidance models update DID NOT show this, but showed IAN should have began weakening.  The setup is pretty much the same this morning, as of current information:
CIMSS WIND SHEAR AND UPPER LEVEL WINDS


THESE conditions do not really support IAN becoming a 155 mph CAT 4 hurricane.  The ONLY things that cross my mind right now are, the 200 mb jetstreak I mentioned last night is positioned as such, that Florida and IAN are within the right rear entrance region of the jetstreak.  This produces upper level divergence (the spreading out of air in the upper levels).  So this is most likley the evacuation mechanism producing outflow for IAN.  Next, IAN is very large, and has a very tight inner core.  OHC is very high as well, and this may be why IAN is resisting the shear, in addition to the shear moving in the same direction as IAN.  Generally, when shear moves in the direction of a hurricane, the effect is not that great, and has a tendency to affect developing areas such as tropical waves or weaker areas of low pressure.  The following satellite loop shows an impressive IAN this morning:
GOES 16 IAN IR LOOP


You'll notice the deep red around the eye, which indicates growing cloud tops, a sign of strengthening.  As of the 8:00 a.m. EDT intermediate advisory, the following was available on IAN:
8:00 AM EDT Wed Sep 28
Location: 26.0°N 82.7°W
Moving: NNE at 10 mph
Min pressure: 937 mb / 27.67 in
Max sustained: 155 mph
NHC TRACKING / WATCHES AND WARNINGS MAP (LINKED TO NHC)


While I do somewhat agree with the NHC forecast track, radar loop imagery has shown a slight nudge to the left, and a slightly more north motion, which may be temporary.  Regardless, IAN is a very dangerous hurricane, and residents in the warning areas should have had preparations completed by yesterday evening.
RAL RADAR LOOP TAMPA FL. (CLICK IMAGE FOR ANIMATION)


I don't really anticipate any major shift in track prior to landfall, however IAN could come in just a little more north, just north of the Fort Myers area.  Guidance models are pretty tight, however, the ECMWF, which has done an outstanding job on forecast guidance in my opinion, has shifted ever so slightly left:
ATCF 12Z GUIDANCE


ECMWF EPS

It is unknown if IAN will  attain CAT 5 status at the moment given the pattern, however if the core keeps developing very intense convection around the eyewall, that possibility does exist, however the current update to the NHC forecast discussion calls for IAN to maintain 155 mph maximum winds up to landfall.
NHC INTENSITY FORECAST AS OF 7: 00 A.M. EDT
FORECAST POSITIONS AND MAX WINDS




INIT 

 28/1100Z 25.9N  82.8W  135 KT 155 MPH
 

12H

  28/1800Z 26.7N  82.4W  135 KT 155 MPH
 

24H

  29/0600Z 27.7N  81.7W   80 KT  90 MPH...INLAND
 

36H

  29/1800Z 28.7N  81.1W   50 KT  60 MPH...INLAND


 48H

  30/0600Z 29.8N  80.7W   45 KT  50 MPH...OVER WATER


 60H

  30/1800Z 31.6N  80.8W   45 KT  50 MPH


 72H

  01/0600Z 33.6N  81.4W   30 KT  35 MPH...INLAND
 

96H

  02/0600Z 36.1N  82.1W   25 KT  30 MPH...POST-TROP/INLAND


120H

  03/0600Z...DISSIPATED
Previous discussion --


Ian completed an eyewall replacement cycle during the overnight
hours, and very recent data from an Air Force Reserve Hurricane
Hunter aircraft indicate that the hurricane has reached category 4
intensity.  The plane reported that the central pressure has fallen
to 942 mb, down about 10 mb from around midnight.  The plane
measured a peak 700-mb flight-level wind of 141 kt, and an SFMR
wind of 109 kt.  A blend of the 700-mb reduced wind and the SFMR
yields an initial intensity of 120 kt.  Although there is some
moderate shear over the hurricane, this is not likely to affect Ian
very much due to its large size. Some fluctuations in intensity are
possible before the center reaches the coast later today, but Ian is
expected to reach the coast as an extremely dangerous category 4
hurricane.  Weakening is expected while Ian moves over the Florida
peninsula.
The following surge values are from SLOSH software, and values are plus or minus 20%, depending on strength of a CAT 4 hurricane moving at IAN'S forecast forward speed.  For instance, if the value of 13.0 ft is projected, the height can be as low as 10.4 ft, or as high as 15.6 ft.  I will also post the NHC EXPERIMENTAL surge map.
SLOSH STORM SURGE CAT4 HURRICANE MEAN TIDE FWD SPEED 5 MPH


SLOSH STORM SURGE CAT4 HURRICANE HIGH TIDE FWD SPEED 5 MPH


NHC EXPERIMENTAL PEAK STORM SURGE

The following is the SDP (Surge Destructive Potential) value currently associated with IAN:
3.864...The SDP is the Surge Destructive Potential Rating based on a scale of zero to 6. SDP is interpreted similar to the Saffir Simpson scale in that the most destructive storms are rated above 5 and the least destructive storms < 1. 
The following information is from the NHC.  PLEASE FOLLOW IT CAREFULLY!
WATCHES AND WARNINGS

BULLETIN


Hurricane Ian Intermediate Advisory Number 23A
NWS National Hurricane Center Miami FL       AL092022
800 AM EDT Wed Sep 28 2022


...IAN EXPECTED TO CAUSE CATASTROPHIC STORM SURGE, WINDS, AND 
FLOODING IN THE FLORIDA PENINSULA STARTING LATER TODAY...





SUMMARY OF 800 AM EDT...1200 UTC...INFORMATION


----------------------------------------------
LOCATION...26.0N 82.7W
ABOUT 55 MI...90 KM W OF NAPLES FLORIDA
ABOUT 60 MI...100 KM SW OF PUNTA GORDA FLORIDA
MAXIMUM SUSTAINED WINDS...155 MPH...250 KM/H
PRESENT MOVEMENT...NNE OR 15 DEGREES AT 10 MPH...17 KM/H
MINIMUM CENTRAL PRESSURE...937 MB...27.67 INCHES



WATCHES AND WARNINGS
--------------------
CHANGES WITH THIS ADVISORY:


None


SUMMARY OF WATCHES AND WARNINGS IN EFFECT:




A Hurricane Warning

 is in effect for...
* Chokoloskee to Anclote River, including Tampa Bay
* Dry Tortugas


A Storm Surge Warning

 is in effect for...
* Suwannee River southward to Flamingo
* Tampa Bay
* Lower Florida Keys from Big Pine Key westward to Key West
* Dry Tortugas
* Flagler/Volusia Line to the mouth of the St. Mary's River
* St. Johns River


A Tropical Storm Warning

 is in effect for...
* Cuban provinces of La Habana, Mayabeque, and Matanzas
* Indian Pass to the Anclote River
* All of the Florida Keys
* Flamingo to South Santee River
* Flamingo to Chokoloskee
* Lake Okeechobee
* Florida Bay
* Bimini and Grand Bahama Islands


A Storm Surge Watch

 is in effect for...
* Florida Keys from the Card Sound Bridge westward to east of Big
Pine Key
* Florida Bay
* Mouth of St. Mary's River to South Santee River


A Storm Surge Warning means there is a danger of life-threatening
inundation, from rising water moving inland from the coastline, in
the indicated locations. For a depiction of areas at risk, please
see the National Weather Service Storm Surge Watch/Warning Graphic,
available at hurricanes.gov.  This is a life-threatening situation.
Persons located within these areas should take all necessary actions
to protect life and property from rising water and the potential for
other dangerous conditions.  Promptly follow evacuation and other
instructions from local officials.




A Hurricane Warning means that hurricane conditions are expected
somewhere within the warning area.  Preparations to protect life and
property should be rushed to completion.




A Tropical Storm Warning means that tropical storm conditions are
expected somewhere within the warning area.
A Storm Surge Watch means there is a possibility of life-
threatening inundation, from rising water moving inland from the
coastline, in the indicated locations during the next 48 hours.
For storm information specific to your area, please monitor
products issued by your national meteorological service.
HAZARDS AFFECTING LAND
----------------------


Key messages for Ian can be found in the Tropical Cyclone Discussion
under AWIPS header MIATCDAT4 and WMO header WTNT44 KNHC and on the
web at hurricanes.gov/text/MIATCDAT4.shtml.


STORM SURGE:

  The combination of storm surge and the tide will cause
normally dry areas near the coast to be flooded by rising waters
moving inland from the shoreline.  The water could reach the
following heights above ground somewhere in the indicated areas if
the peak surge occurs at the time of high tide...
* Englewood to Bonita Beach, including Charlotte Harbor...12-16 ft
* Middle of Longboat Key to Englewood... 6-10 ft
* Bonita Beach to Chokoloskee...7-11 ft
* Anclote River to Middle of Longboat Key, including Tampa Bay...4-6
ft
* Chokoloskee to East Cape Sable...4-7 ft
* Suwannee River to Anclote River...3-5 ft
* Lower Keys from Key West to Big Pine Key, including the
Dry Tortugas...3-5 ft
* Flagler/Volusia County Line to Savannah River including St. Johns
River...3-5 ft
* St. Johns River south of Julington...2-4 ft
* Savannah River to South Santee River...2-4 ft
* East Cape Sable to Card Sound Bridge...2-4 ft
* Florida Keys east of Big Pine Key...2-4 ft
* Patrick Air Force Base to Flagler/Volusia County Line...1-3 ft
* Indian Pass to Suwanee River...1-3 ft

The deepest water will occur along the immediate coast near and to
the right of the center, where the surge will be accompanied by
large waves.  Surge-related flooding depends on the relative timing
of the surge and the tidal cycle, and can vary greatly over short
distances.  For information specific to your area, please see
products issued by your local National Weather Service forecast
office.



WIND:

  Catastrophic wind damage is likely where the core of Ian
moves onshore.  Hurricane conditions will begin along the west
coast of Florida within the Hurricane Warning area later this
morning, with tropical storm conditions beginning before daybreak.
Tropical storm conditions are occurring in the warning area in the
Florida Keys, and will continue this morning.  Tropical storm
conditions are expected in the warning area on the east coast of
Florida beginning today, and should spread up the Georgia and
South Carolina coasts tonight and Thursday.  Tropical storm
conditions are expected within the warning area in Cuba for the
next few hours.


RAINFALL:

 Ian is expected to produce the following storm total
rainfall:
* Florida Keys and South Florida: 6 to 8 inches, with local maxima
up to 12 inches.
* Central and Northeast Florida: 12 to 18 inches, with local
maxima up to 24 inches.
* Eastern Georgia and Coastal South Carolina: 4 to 8 inches, with
local maxima of 12 inches.

Widespread, life-threatening catastrophic flash, urban, and river
flooding is expected across central Florida.  Widespread
considerable flash, urban, and river flooding is expected across
portions of southern Florida through Wednesday, and northeast
Florida, southeastern Georgia, and coastal South Carolina later this
week through the weekend.  Limited flash, urban, and river flooding
is possible over portions of the Southeast and southern Mid-Atlantic
later this week through the weekend.


TORNADOES:

 Tornadoes are possible today and tonight across central
and south Florida.


SURF:

  Swells generated by Ian are affecting the northern coast
of Cuba, the northeastern coast of the Yucatan peninsula and
west coast of Florida. Swells will increase along the east coast of 
Florida, Georgia, and South Carolina tonight and Thursday.  These 
swells are likely to cause life-threatening surf and rip current 
conditions. Please consult products from your local weather office.
WIND SPEED PROBABILITIES

The following link is for NWS local hurricane products.  Once you click the link, you want to click on the bold blue lettering under the Local Statement heading:
NWS LOCAL PRODUCTS LINK
https://www.nhc.noaa.gov/text/refresh/index_hls4+shtml/252217.shtml?
The following is my hurricane preparedness post from JAN. 27, 2022…PLEASE REVIEW:
https://stormw.wordpress.com/2022/01/27/%ef%bf%bchurricane-preparedness-information-guide-issued-jan-27-2022-1215-p-m-est/
The following map will allow to to get information from your NWS office.
NWS WATCH / WARNING DISPLAY (LINKED…CLICK MAP, THEN YOUR AREA)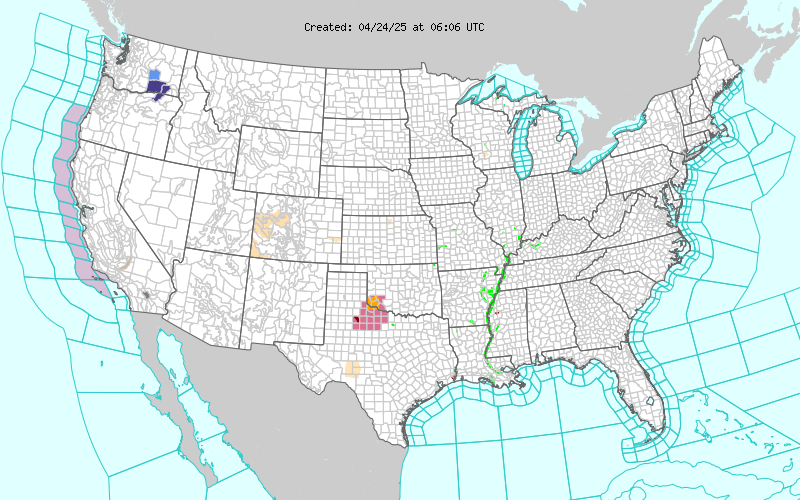 WSI DOPPLER RADAR LOOP (LINKED, CLICK RADAR MAP)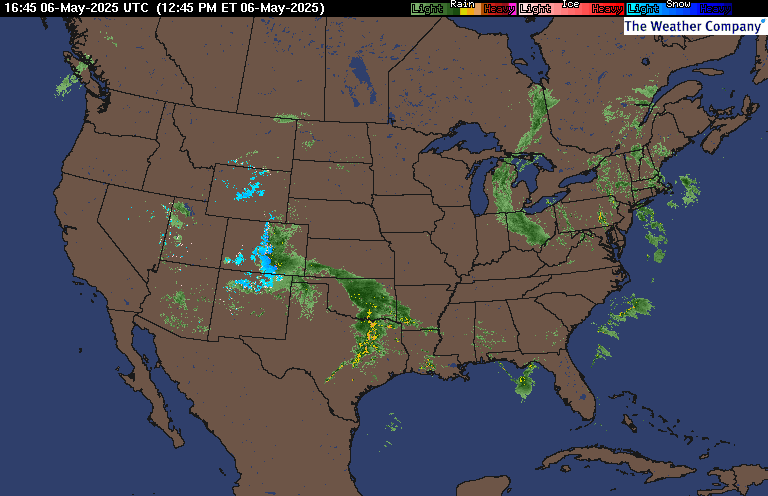 RAP RADAR (CLICK IMAGE THEN RADAR SITE…ONCE YOU CLICK THE SITE, GO TO LOOP DURATION TO CREATE A LOOP)

I will continue to monitor this IAN for any significant changes in forecast conditions, as well as the remainder of the tropics.
You may direct any questions by contacting me personally, ANYTIME, at: twalsh22000@yahoo.com
Have a blessed day, and my prayers go out to those in the path of IAN!
T. F. "STORM" WALSH III
GMCS, USCG (ret)
METEOROLOGIST / HURRICANE SPECIALIST /SEVERE WEATHER SPECIALIST
MEMBER WEST CENTRAL FLORIDA AMS
palmharborforecastcenter
2022-09-28 13:30:35

All news and articles are copyrighted to the respective authors and/or News Broadcasters. eWeatherNews is an independent Online News Aggregator

Read more from original source here…