HURRICANE DELTA MAKES LANDFALL NEAR CREOLE LA…ISSUED 0CT. 09, 2020…7:30 P.M. EDT
4 min read
Disclaimer:  This site is not affiliated with the National Hurricane Center, Hurricane Hunters, Storm Prediction Center, or National Weather Service.  ALL forecasts herein are the result of my analysis, and I am solely responsible for the content.  As ALWAYS, follow the National Hurricane Center, National Weather Service, and your local Emergency Management officials for emergency decisions.  In addition, this is strictly a FORECAST OFFICE.  I CANNOT make decisions regarding travel plans, etc.  My purpose, is to provide you the information, based solely on information I analyze, and the accuracy of the information at hand of the time of analysis, so you may make informed decisions.
(T. F. "Storm" Walsh)
For those who have donated to my site, your help has been greatly appreciated.  If you not aware, donations to my site help pay for subscriptions to sites I use, which provide all the models and information used in my forecasts.  Without these sites, I'm pretty much left in the dark.  The F5 Data maps I post as well, is another out of pocket expense (monthly subscription).  Updates to software (weather related), are also out of pocket to me.  To donate, please click the DONATE button to the right.  Any help you provide is immensely appreciated!  Without your help, I may not be able to continue paying the monthly subscription charges for access to all of the best information I use in my forecasts.
DONATIONS NEEDED AND APPRECIATED

Greetings to everyone!
Please be aware, even though I do not post every night, rest assured I am continuously monitoring the tropics.  I will be taking Sundays off (family time), unless we have active systems that may be posing a threat, or development of new systems (i.e. INVESTS).
The following are the storm names for the 2020 hurricane season.  The names in bold red have already formed this season:
Arthur Bertha  Cristobal  Dolly  Edouard  Fay  Gonzalo  Hanna  Isaias Josephine Kyle Laura Marco Nana  Omar  Paulette  Rene  Sally  Teddy
Vicky Wilfred
We are now into the Greek alphabet as far as storm names.  The following names in bold red have been used so far:
Alpha Beta Gamma Delta Epsilon Zeta Eta Theta Iota Kappa Lambda

STORMW's SEASONAL FORECAST
TOTAL NAMED STORMS: 18 – 21
TOTAL HURRICANES :        7 – 10
MAJOR HURRICANES:        4 – 6

AVERAGE HURRICANE SEASON:
TOTAL NAMED STORMS: 12
TOTAL HURRICANES:         6
MAJOR HURRICANES:        2
2020 SEASON TOTAL:
NAMED STORMS: 25
HURRICANES: 9
MAJOR HURRICANES: 3

U.S. LANDFALLS: 10
I've given thought to this, due to the time it takes to ACCURATELY analyze the global and hurricane models and the various parameters that need to be analyzed, collecting important graphics, then having to type the synopsis, I will continue to post links from the NHC and other sites as necessary, with the information you need as far as surge, storm information, watches and warnings, local NWS forecast conditions and statements, actions to be implemented, etc. if a storm is threatening.  IF YOU SEE A LINK, PLEASE CLICK IT, as there is VALUABLE information to help you prepare and stay abreast, and could save your life.  This is less time consuming and contains ALL the information you'll need to prepare for a tropical storm or hurricane should it be forecast to affect your area.
DELTA made landfall at 6:00 p.m. CDT (7:00 p.m. EDT) with sustained winds of 100 mph.

I'm not going to post a long explanatory synopsis, as we know where the center of the storm is.  I will post graphics which update automatically for you to follow the storm.  Would appreciate feedback on my forecasts for DELTA.
GOES 16 FLOATER SATELLITE LOOP (CLICK IMAGE)


PLEASE use the following links regarding updated public advisories, NHC graphics, and local NWS products regarding preparedness for hurricane DELTA:
PUBLIC ADVISORY
https://www.nhc.noaa.gov/text/refresh/MIATCPAT1+shtml/071751.shtml?
NWS LOCAL HURRICANE PRODUCTS (CLICK ON DARK BOLD BLUE TEXT)
https://www.nhc.noaa.gov/text/refresh/index_hls1+shtml/071627.shtml?
NHC GRAPHICS PAGE
https://www.nhc.noaa.gov/refresh/graphics_at1+shtml/151609.shtml?3-daynl

The following map will give you up to date information from your closest, local NWS office.  Click on the map, then click on your location.
NWS WARNING AND HAZARD MAP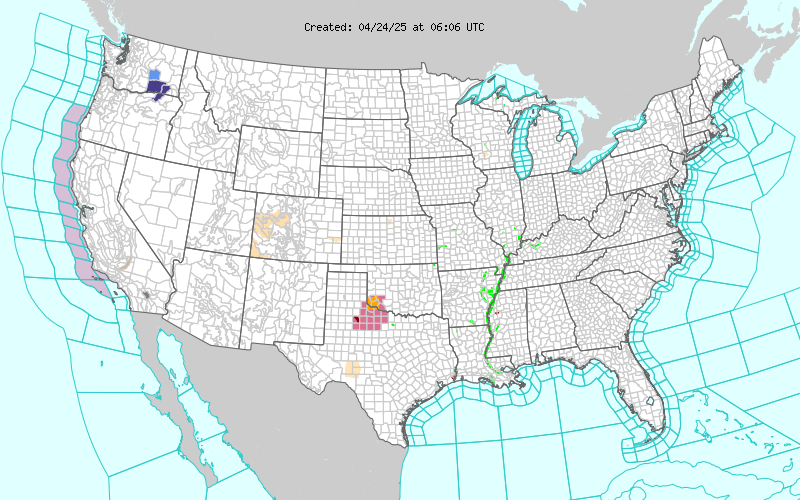 INTELLICAST NWS DOPPLER RADAR LOOP

WPC 5 DAY ACCUMULATED RAINFALL FORECAST

ECMWF AND GFS 5 DAY TOTAL PRECIPITATION


You may direct any questions by contacting me personally, ANYTIME, at: twalsh22000@yahoo.com
Have a blessed evening!
T. F. "STORM" WALSH III
GMCS, USCG (ret)
METEOROLOGIST / HURRICANE SPECIALIST /SEVERE WEATHER SPECIALIST
MEMBER WEST CENTRAL FLORIDA AMS