FORECAST CENTER GENERAL UPDATE…ISSUED MAR. 03, 2021…8:40 P.M. EST
5 min read
Disclaimer:  This site is not affiliated with the National Hurricane Center, Hurricane Hunters, Storm Prediction Center, or National Weather Service.  ALL forecasts herein are the result of my analysis, and I am solely responsible for the content.  As ALWAYS, follow the National Hurricane Center, National Weather Service, and your local Emergency Management officials for emergency decisions.  In addition, this is strictly a FORECAST OFFICE.  I CANNOT make decisions regarding travel plans, etc.  My purpose, is to provide you the information, based solely on information I analyze, and the accuracy of the information at hand of the time of analysis, so you may make informed decisions.
(T. F. "Storm" Walsh)
For those who have donated to my site, your help has been greatly appreciated.  If you are not aware, donations to my site help pay for subscriptions to sites I use, which provide all the models and information used in my forecasts.  Without these sites, I'm pretty much left in the dark.  The F5 Data maps I post as well for severe weather, is another out of pocket expense (monthly subscription).  Updates to software (weather related), are also out of pocket to me. Please keep in mind, even when the hurricane season ends, I have to keep up on these site subscriptions for severe weather and winter weather. To donate, please click the DONATE button to the right side of the page, or on the graphic of the dog.  Any help you provide is immensely appreciated!  Without your help, I may not be able to continue paying the monthly subscription charges for access to all of the information I use in my forecasts.
DONATIONS NEEDED AND APPRECIATED

Greetings to everyone!
Please be aware, even though I do not post every night, rest assured I am continuously monitoring various areas for any significant weather.  I will be taking Sundays off (family time), unless we have active systems that may be posing a threat (i.e. Tropical, Winter Weather, Coastal Storms, etc.).
Sorry to have been away for so long.  I've been busy installing a new weather station (Davis all in one Vantage Vue), doing analysis and research for the upcoming hurricane season, and having software issues for the severe weather forecasts, which is now finally working again.
The office is now switching from winter weather updates, to severe weather forecasts.  I will be checking the SPC (Storm Prediction Center) site each evening, to see whether or not the SPC has indicated any threat of severe weather for the next day.  The information I will be using (except on weekends if plausible), will be from the current model runs of the evenings I perform analysis.  Be aware, that conditions can change by the morning model runs, so the severe maps I use (i.e. circling target areas) could be somewhat different in the corresponding SPC morning updates.  However, you will have a decent idea of where the greatest probability for severe weather threats will be located.  I will be posting the various outlook maps which will be linked, SPC Mesoscale discussions and Convective watches graphics, which will be linked and should update automatically.  During the weekends, should severe weather be forecast, I will try to post in the a.m., prior to the initiation of the severe event.  I will be using other time to continue looking at forecast hurricane season indicators such as NINO conditions, extended shear forecasts, SST anomaly forecasts, etc.  In regards to the upcoming season, based on just a few indices I looked at a few nights ago, shear is forecast to be well below normal, weak La Nina to a Neutral cold bias is forecast, the AMO still looks warm, and the IOD (Indian Ocean Dipole) is forecast to once again tank negative during the peak of the season.  These are the forecast conditions, at least of now.  This tends to indicate another active season.  I will begin issuing Tropical Weather Updates on May 15, 2021.  The NHC and powers that be have been contemplating moving the start of hurricane season from June 01, to May 15.
https://www.baynews9.com/fl/tampa/weather/2021/02/26/hurricane-season-could-officially-start-in-mid-may-now–reflecting-recent-trends
IF anyone has missed any of my hurricane tutorials, or hurricane preparedness package, please let me know.
As of this evening, the SPC did not indicate any severe weather threats for the next week.
SPC DAY 2 CONVECTIVE OUTLOOK (LINKED)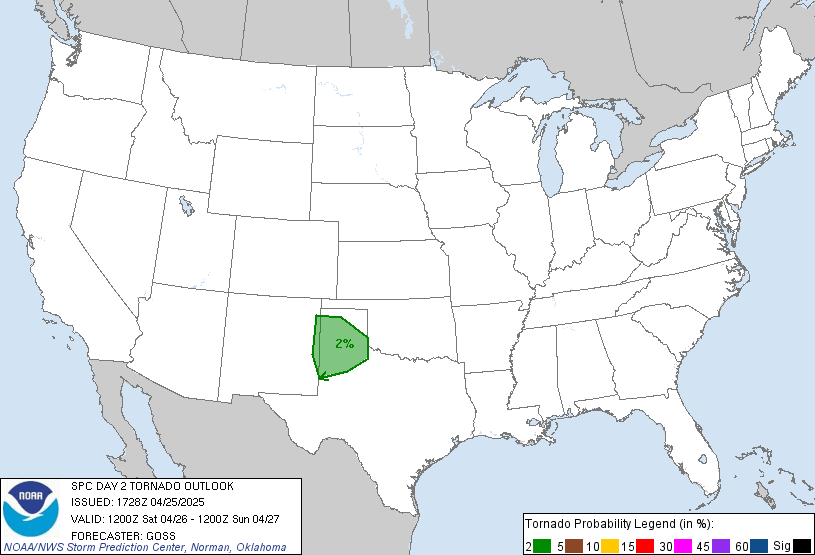 SPC DAY 3 CONVECTIVE OUTLOOK (LINKED)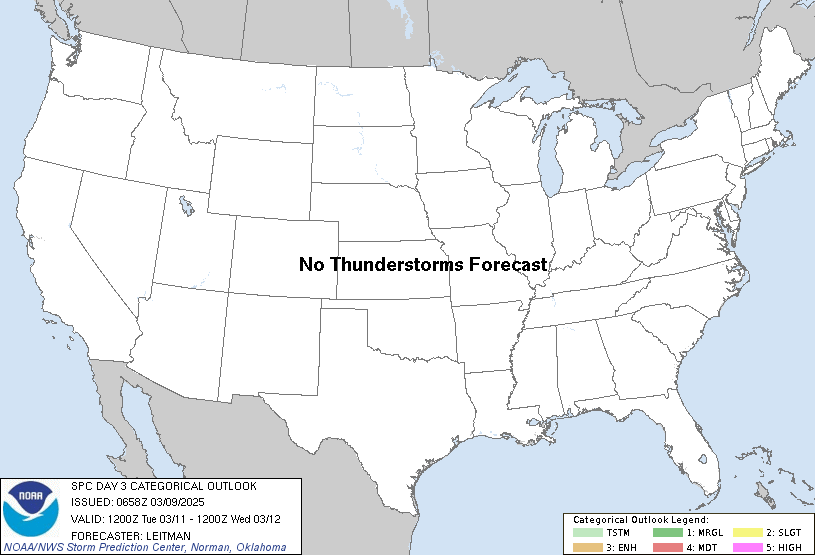 SPC DAY 4 – 8 OUTLOOK (LINKED)


SPC HOMEPAGE (CLICK MAP)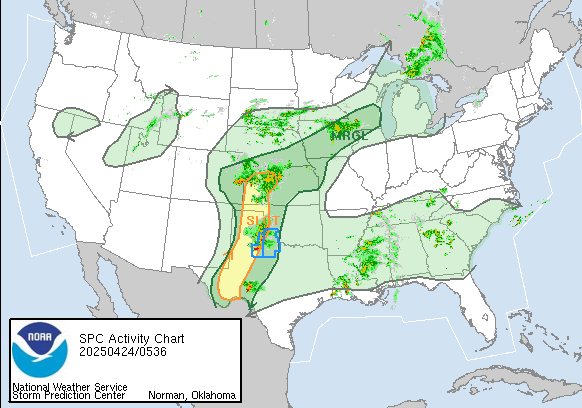 The following NWS Watch / Warning map will provide local NWS information for your area.  Click the image, then once it refreshes, click on your area of interest to view any special weather statements, hazards or advisories for your area.
NWS WATCH / WARNING DISPLAY (LINKED)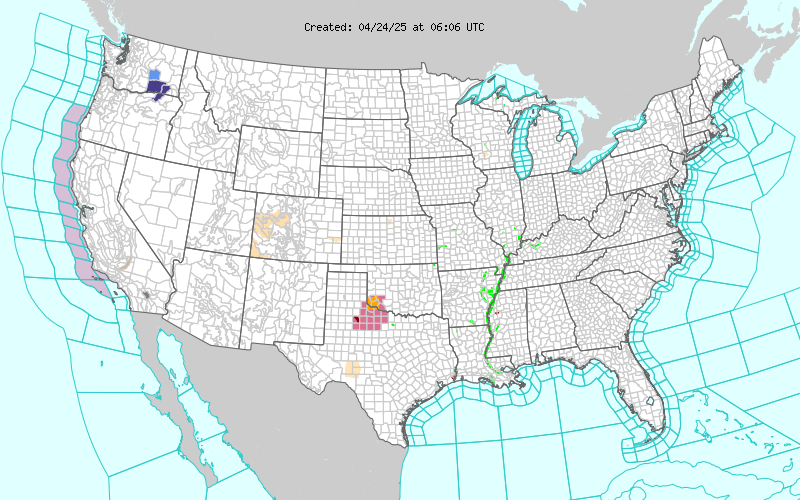 Use the following link to see your area forecast.  Once on the site, type in your zip code in the green box:
https://www.weather.gov/iwx/fallfrostinfo
WSI DOPPLER RADAR LOOP (LINKED)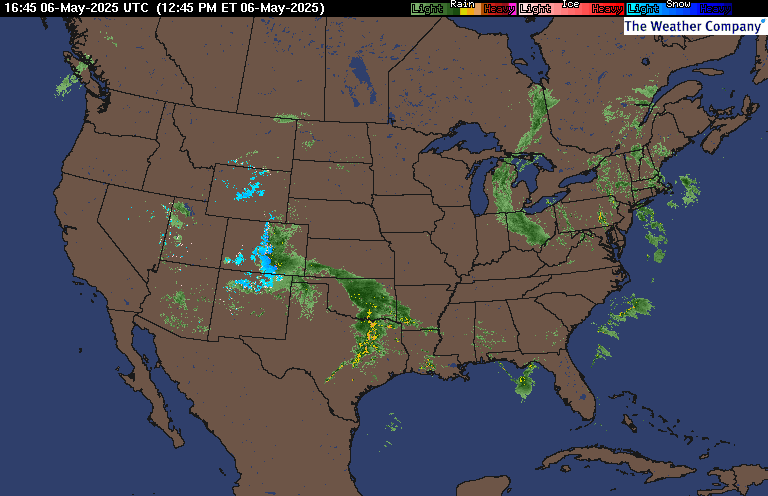 You may direct any questions by contacting me personally, ANYTIME, at: twalsh22000@yahoo.com
Have a blessed evening!
T. F. "STORM" WALSH III
GMCS, USCG (ret)
METEOROLOGIST / HURRICANE SPECIALIST /SEVERE WEATHER SPECIALIST
MEMBER WEST CENTRAL FLORIDA AMS
palmharborforecastcenter
2021-03-03 01:42:20

All news and articles are copyrighted to the respective authors and/or News Broadcasters. eWeatherNews is an independent Online News Aggregator

Read more from original source here…