ENHANCED RISK OF SEVERE THUNDERSTORMS SYNOPSIS…ISSUED APR. 11, 2022…8:55 P. M. EDT
6 min read
Disclaimer:  This site is not affiliated with the National Hurricane Center, Hurricane Hunters, Storm Prediction Center, or National Weather Service.  ALL forecasts herein are the result of my analysis, (to which you will see me at times, insert excerpts from various agencies due to the nature of the importance of the information) and I am solely responsible for the content.  As ALWAYS, follow the National Hurricane Center, National Weather Service, and your local Emergency Management officials for emergency decisions.  In addition, this is strictly a FORECAST OFFICE.  I CANNOT make decisions regarding travel plans, etc.  My purpose, is to provide you the information, based solely on information I analyze, and the accuracy of the information at hand of the time of analysis, so you may make informed decisions.
(T. F. "Storm" Walsh)
For those who have donated to my site, your help has been greatly appreciated.  If you are not aware, donations to my site help pay for subscriptions to sites I use as well as software updates, which provide all the models and information used in my forecasts.  To donate, please click the DONATE button to the right side of the page, or on the graphic of the dog.  Any help you provide is immensely appreciated! 
DONATIONS ACCEPTED AND APPRECIATED

Please be aware, even though I do not post every night, rest assured I am continuously monitoring various areas for any significant weather.  I will be taking Sundays off (family time), unless we have active systems that may be posing a threat (i.e. Tropical, Winter Weather, Coastal Storms, etc.).
I will reiterate, my forecasts are based on the available information at the time of analysis, and are only as accurate as the information analyzed and the solutions provided.
Good evening everyone!
The Storm Prediction Center (SPC), has issued an ENHANCED RISK OF SEVERE THUNDERSTORMS in the current DAY 2 outlook: ACROSS PARTS OF THE CENTRAL/SOUTHERN PLAINS INTO THE MID-MO VALLEY…
...SPC SUMMARY...
Scattered severe thunderstorms capable of producing very large hail, damaging winds, and tornadoes should occur beginning late Tuesday afternoon and continuing through Tuesday night across a broad portion of the southern/central Plains into the Mississippi Valley. Some of the tornadoes could be strong.
SPC SYNOPSIS:
An upper-level trough, currently moving onshore across the Pacific Northwest, is forecast to deepen over the next 24 hours as it shifts into the inter-mountain West. A southern stream perturbation is depicted in latest guidance transversing the southern Plains into the Texarkana region by early evening. At the surface, a consolidating cyclone in the High Plains will deepen as it shifts into the northern Plains. A stationary boundary across the southern CONUS will rapidly mix northward in response to the deepening low, establishing a broad warm sector from the northwest Gulf Coast into the central Plains and parts of the Midwest by late afternoon. A sharpening dryline along draped south through the Plains will be overtaken by a cold front through the evening and overnight hours.


SPC DAY 2 CONVECTIVE OUTLOOK (LINKED TO OUTLOOK TEXT)


TORNADO PROBABILITY
Probability of a tornado within 25 miles of a point.
Hatched Area: 10% or greater probability of EF2 – EF5 tornadoes within 25 miles of a point.


HAIL PROBABILITY
Probability of one inch diameter hail or larger within 25 miles of a point.
Hatched Area: 10% or greater probability of two inch diameter hail or larger within 25 miles of a point.


DAMAGING THUNDERSTORM WIND PROBABILITY


For the Central Plains area, SPC has indicated a 10% chance of EF2+ tornadoes occurring.  ESRH (Effective Storm Relative Helicity) values, based on SPC and analysis of modeling, are forecast to be in the 250 – 300 m2/s2 range.  Fancy stuff for moderate to strong twist in the atmosphere.  Analysis of both NAM -WRF from F5 DATA, and the NAM 3km model, forecast SBCAPE values of 2000 – 3500 j/kg over the moderate risk area.  Significant hail is forecast over the entire enhanced outline area.
For eastern KS and central OK, SPC indicates the severe threat appears to be conditional, and uncertainty is too high to warrant a 10% tornado risk.  Further south into north/central TX to AR/LA, quasi discrete cells and some storm clusters may produce a wind and large hail threat.  Albeit SPC indicates a lower tornado risk, indices analyzed over the area, indicate at the moment, an isolated strong tornado cannot be ruled out.
STP EXPLAINED:
A majority of significant tornadoes (F2 or greater damage) have been associated with STP values greater than 1, while most non-tornadic supercells have been associated with values less than 1 in a large sample of RAP analysis proximity soundings.
SCP EXPLAINED
A multiple ingredient, composite index that includes effective storm-relative helicity (ESRH, based on Bunkers right supercell motion), most unstable parcel CAPE (muCAPE) and convective inhibition (muCIN), and effective bulk wind difference (EBWD). Each ingredient is normalized to supercell "threshold" values, and larger values of SCP denote greater "overlap" in the three supercell ingredients. Only positive values of SCP are displayed, which correspond to environments favoring right-moving (cyclonic) supercells.

VGP: The VGP (Vorticity Generation Parameter) is meant to estimate the rate of tilting and stretching of horizontal vorticity by a thunderstorm updraft. Values greater than 0.2 m s-2 suggest an increasing possibility of tornadic storms.
Based on analysis of severe and tornado indices from the current run of the NA – WRF model from F5 DATA, and the NAM 3km model, the following outlined maps from F5 DATA NAM – WRF model indicate where the strongest indices for severe weather and tornadoes will occur.  Though SPC suggests the higher tornado risk to occur in the northern most portion of the enhanced risk area, the indices analyzed tonight currently suggest a slightly different picture, as the indices as far as tornadoes, were moderate to high.  Again, between now and tomorrow afternoon, conditions can modify, and the current outlines could change, as well as the risk areas, so please use the SPC home page link.
F5 DATA NAM – WRF 1:00 P. M. CDT BEST TORNADO PROB


4:00 P. M. CDT

7:00 P. M. CDT

10:00 P. M. CDT

The following NAM 3km animations indicate the locations and strength of the forecast STP (Significant Tornado Parameter) index, and SCP (Supercell Composite Parameter) index.
NAM 3km STP ANIMATION (1:00 P. M. CDT APR 12 – 10:00 P. M. EDT APR 12)

NAM 3km SCP ANIMATION


Please use the following maps for all days, which should update automatically, for Mesoscale Discussions and Convective Watches.  You may have to refresh your browser, or click on the graphics.  I am also providing the SPC homepage link, so you may get the updated information regarding any changes to the outlook:
SPC MESOSCALE DISCUSSIONS (CLICK IMAGE FOR UPDATES)


SPC CONVECTIVE WATCHES (CLICK IMAGE FOR UPDATES)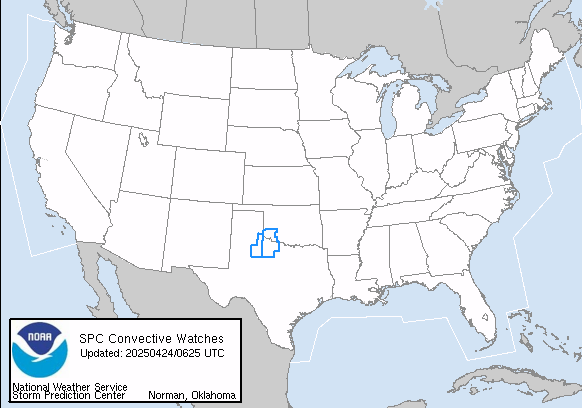 SPC HOMEPAGE LINK
https://www.spc.noaa.gov/classic.html
IF A TORNADO WARNING IS ISSUED FOR YOUR AREA, IMMEDIATELY TAKE STURDY AND SAFE SHELTER
The following NWS Watch / Warning map will provide local NWS information for your area.  Click the image, then once it refreshes, click on your area of interest to view any special weather statements, hazards or advisories for your area.
NWS WATCH / WARNING DISPLAY (LINKED…CLICK MAP, THEN YOUR AREA)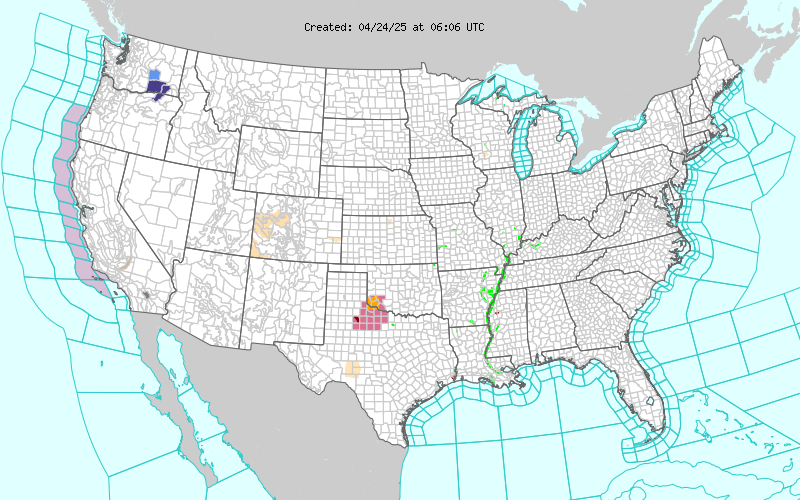 WSI DOPPLER RADAR LOOP (LINKED)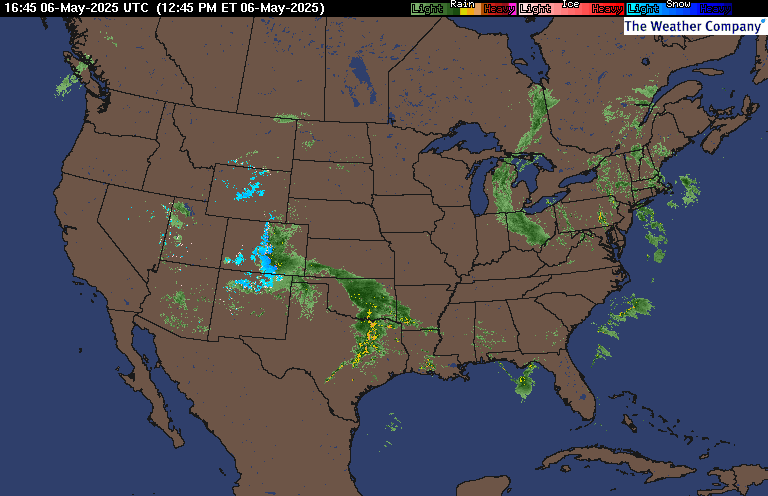 RAP RADAR (CLICK IMAGE THEN RADAR SITE)

You may direct any questions by contacting me personally, ANYTIME, at: twalsh22000@yahoo.com
Have a blessed evening!
T. F. "STORM" WALSH III
GMCS, USCG (ret)
METEOROLOGIST / HURRICANE SPECIALIST /SEVERE WEATHER SPECIALIST
palmharborforecastcenter
2022-04-12 00:54:44

All news and articles are copyrighted to the respective authors and/or News Broadcasters. eWeatherNews is an independent Online News Aggregator

Read more from original source here…