DEVELOPING NOR'EASTER FORECAST SYNOPSIS…ISSUED MAR. 12, 2023…3:30 P.M. EDT
4 min read
Disclaimer:  This site is not affiliated with the National Hurricane Center, Hurricane Hunters, Storm Prediction Center, or National Weather Service.  ALL forecasts herein are the result of my analysis, and I am solely responsible for the content.  As ALWAYS, follow the National Hurricane Center, National Weather Service, and your local Emergency Management officials for emergency decisions.  In addition, this is strictly a FORECAST OFFICE.  I CANNOT make decisions regarding travel plans, etc.  My purpose, is to provide you the information, based solely on information I analyze, and the accuracy of the information at hand of the time of analysis, so you may make informed decisions.
(T. F. "Storm" Walsh)
For those who have donated to my site, your help has been greatly appreciated.  If you are not aware, donations to my site help pay for subscriptions to sites I use as well as software updates, which provide all the models and information used in my forecasts.  To donate, please click the DONATE button to the right side of the page, or on the graphic of the dog.  Any help you provide is immensely appreciated! 
DONATIONS NEEDED AND APPRECIATED


I will reiterate, my forecasts are based on the available information at the time of analysis, and are only as accurate as the information analyzed and the solutions provided.
Greetings all!
Hope you're having a great weekend!!
Based on my analysis of the ECMWF, GFS, and NAM models, an area of lower pressure traversing the southern / SE tier of states will begin to develop a closed surface low very early Monday morning IVO the Outer Banks.  This low is forecast to initially move toward the ENE before heading northward near 40 deg. N, and performing a cyclonic loop prior to moving away from the U.S. coast by Wednesday, then heading due east.  This motion will allow for the system to enter the Gulf of Maine, where the low will deepen to around 971 – 973 mb (28.67 to 28.73 in).  As the low deepens, surface winds over the water will attain moderate tropical storm strength of around 45 – 60 mph.  Areas within the onshore flow from this may experience some beach erosion in some areas, as well as some minor coastal flooding, especially along the shores of Massachusetts, especially the Cape Cod area.  Significant wave heights could reach between 18 – 20 ft in some areas.  Small craft should remain in port during this storm, and it is recommended that residence in the affected areas remain off the beach.  The possibility of widespread power outages does exist.
ECMWF AND GFS MSLP ANOMALIES


ECMWF AND GFS SURFACE WINDS FORECAST


ECMWF AND WAVEWATCH 3 SIGNIFICANT WAVE HEIGHT AND DIRECTION


This system will be responsible for a mixed bag of precipitation, with the most significant totals being that of rain and snowfall.  The following animations indicate precipitation totals over the time period from Monday morning to Wednesday morning.
NAM  KUCHERA TOTAL SNOWFALL FOR THE PERIOD

NAM TOTAL PRECIPITATION BY TYPE FOR THE PERIOD

NAM RADAR BASE REFLECTIVITY BY PRECIPITATION TYPE FOR THE PERIOD

The following NWS Watch / Warning map will provide local NWS information for your area.  Click the image, then once it refreshes, click on your area of interest to view any special weather statements, hazards or advisories for your area.
NWS WATCH / WARNING DISPLAY (LINKED…CLICK MAP, THEN YOUR AREA)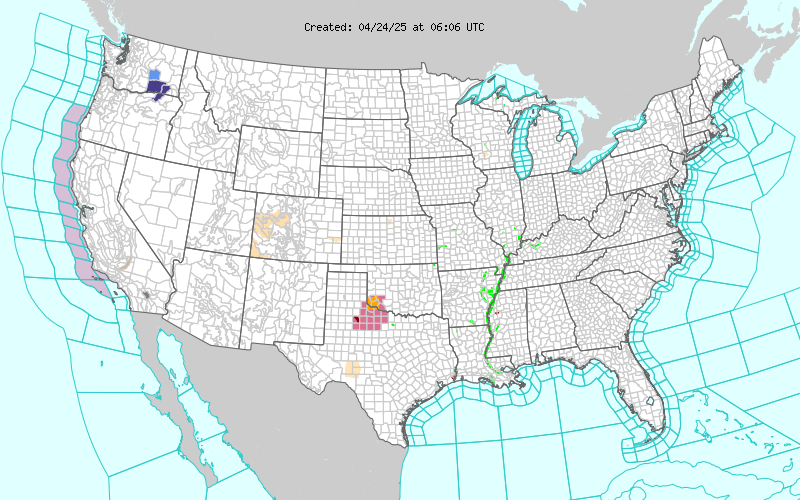 WSI DOPPLER RADAR LOOP (LINKED)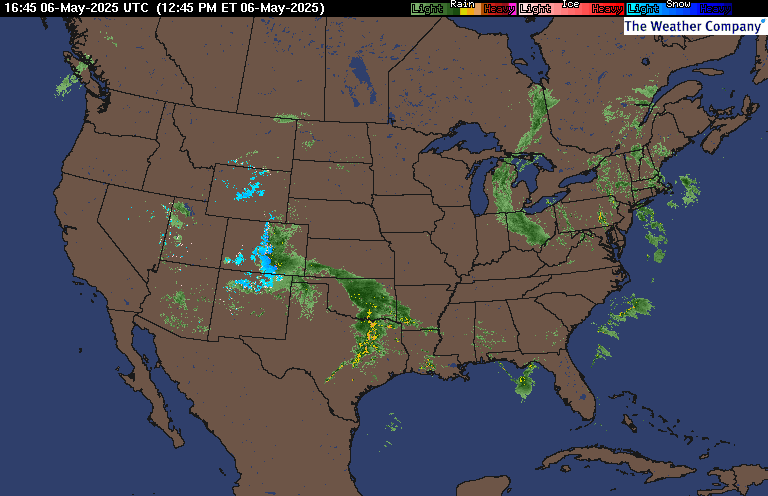 RAP RADAR (CLICK IMAGE THEN GO TO LOOP DURATION AND PICK LENGTH OF LOOP, THEN CLICK RADAR SITE)

You may direct any questions by contacting me personally, ANYTIME, at: twalsh22000@yahoo.com
Have a blessed evening!
T. F. "STORM" WALSH III
GMCS, USCG (ret)
METEOROLOGIST / HURRICANE SPECIALIST /SEVERE WEATHER SPECIALIST
palmharborforecastcenter
2023-03-12 19:27:56

All news and articles are copyrighted to the respective authors and/or News Broadcasters. eWeatherNews is an independent Online News Aggregator

Read more from original source here…