COASTAL STORM / POSSIBLE SEVERE WEATHER PROBABILITY SYNOPSIS…ISSUED JAN. 07, 2023…4:05 P.M. EST
5 min read
Disclaimer:  This is not affiliated with the National Hurricane Center, Hurricane Hunters, Storm Prediction Center, or National Weather Service.  ALL forecasts herein are the result of my analysis, (to which you will see me at times, insert excerpts from various agencies due to the nature of the importance of the information) and I am solely responsible for the content.  As ALWAYS, follow the National Hurricane Center, National Weather Service, and your local Emergency Management officials for emergency decisions.  In addition, this is strictly a FORECAST OFFICE.  I CANNOT make decisions regarding travel plans, etc.  My purpose, is to provide you the information, based solely on information I analyze, and the accuracy of the information at hand of the time of analysis, so you may make informed decisions.
(T. F. "Storm" Walsh)
For those who have donated to my site, your help has been greatly appreciated.  If you are not aware, donations to my site help pay for subscriptions to sites I use as well as software updates, which provide all the models and information used in my forecasts.  To donate, please click the DONATE button to the right side of the page, or on the graphic of the dog.  Any help you provide is immensely appreciated!
DONATIONS ACCEPTED AND APPRECIATED

Please be aware, even though I do not post every night, rest assured I am continuously monitoring various areas for any significant weather.  I will be taking Sundays off (family time), unless we have active systems that may be posing a threat (i.e. Tropical, Winter Weather, Coastal Storms, etc.).
I will reiterate, my forecasts are based on the available information at the time of analysis, and are only as accurate as the information analyzed and the solutions provided.
Analysis of the ECMWF and GFS global models this afternoon revealed another low pressure system will begin to take shape over the central portion of the U. S. by midday Wed. and will begin to strengthen Thu.  This low is forecast to move in a general E to ENE direction, eventually centering near or over the Ohio valley region.  As this low continues over the NE, the original center weakens and dissipates, with a new center moving off the east coast and becoming a coastal storm.
ECMWF AND GFS MSLP NORMALIZED ANOMALIES ANIMATION


Given the current deviations of both models, especially strength and timing, I am not going to go too far into detail as far as strength and conditions, as the last winter storm that brought the extreme blizzard conditions over NY and Canada, was projected to be weaker upon my initialization forecast, and of course, due to work, etc., I was not able to continue to follow the system and update on it.  However, some of the forecast features tend to indicate at the moment, the possible low probability of a chance for severe weather over a portion of Texas and Oklahoma for Thu., based on CIPS Experimental Analog-Based Severe Probability Guidance.  This is not the same guidance that SPC uses to determine the day 1 – 3 severe weather outlooks, but are analog based probabilities derived from utilizing the GEFS (GFS Ensemble model).  The following links will explain what the guidance does and how it works.  The percentage in the map does not necessarily mean there will be definite severe weather, but the probability based on past analog years using the GEFS information.  In other words, it bases its solution on the exact same conditions the GEFS information is currently seeing, compared to analogs of the exact same conditions and what occurred in those analog years.
WEATHER.GOV CIPS EXPLANATION
https://www.weather.gov/media/lsx/wcm/Media%20Workshops/CIPS%20Analog-Based%20Severe%20Probability%20Guidance.pdf
SEVERE PROBABILITY GUIDANCE
https://www.eas.slu.edu/CIPS/SVRprob/SPG_Guidance_whitepaper.pdf
CIPS 00Z DAY 5 SEVERE PROBABILITY


Currently,  SPC indicates the predictability at too low for day 5.  The following graphic is linked to the text product:
DAY 4 – 8 SEVERE OUTLOOK


However, both the ECMWF and GFS indciate a strong vorticity max over the area in question, so at the moment, I cannot safely rule out the probability of severe weather on Thu.  Again, it will remain to be seen as we move closer to that time.
ECMWF AND GFS 500 MB VORTICITY FORECAST


As the new low develops as it moves close to, and along the coast, surface winds are expect to increase to weak to moderate tropical storm force offshore, based on what was analyzed this afternoon.  As the coastal low moves east, and high pressure begins to move in, surface winds should shift to a N. to NNW direction, which should allow for more snow over the Great Lakes region, and NE U. S.
ECMWF AND GFS SURFACE WIND FORECAST


I will continue to monitor this on and off over the next few days, and if time allows me, I will try to update this coming week.

The following NWS Watch / Warning map will provide local NWS information for your area.  Click the image, then once it refreshes, click on your area of interest to view any special weather statements, hazards or advisories for your area.
NWS WATCH / WARNING DISPLAY (LINKED…CLICK MAP, THEN YOUR AREA)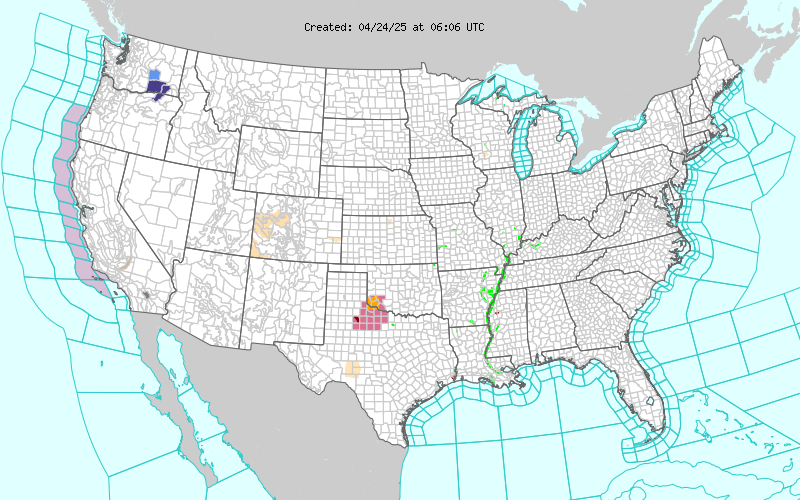 WSI DOPPLER RADAR LOOP (LINKED)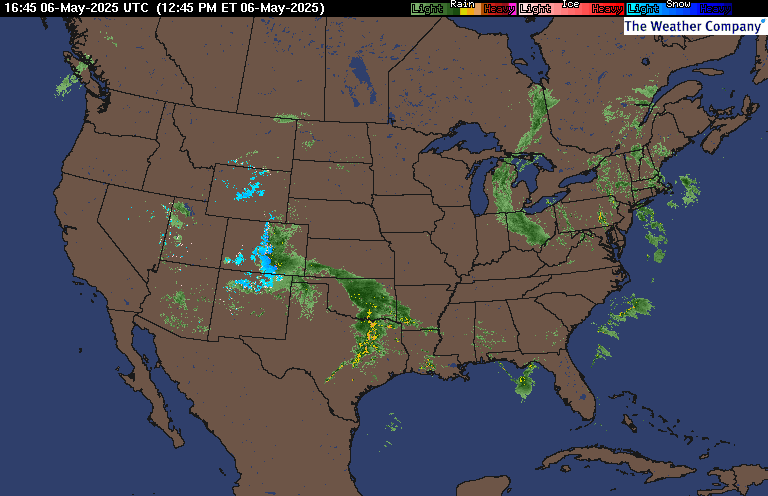 RAP RADAR (CLICK IMAGE THEN GO TO LOOP DURATION AND PICK LENGTH OF LOOP, THEN CLICK RADAR SITE)

You may direct any questions by contacting me personally, ANYTIME, at: twalsh22000@yahoo.com
Have a blessed evening!
T. F. "STORM" WALSH III
GMCS, USCG (ret)
METEOROLOGIST / HURRICANE SPECIALIST /SEVERE WEATHER SPECIALIST
palmharborforecastcenter
2023-01-07 20:56:23

All news and articles are copyrighted to the respective authors and/or News Broadcasters. eWeatherNews is an independent Online News Aggregator

Read more from original source here…