Alabama NewsCenter: University of South Alabama Scholarship Signifies Couple's Love for Each Other, Passion for Giving
1 min read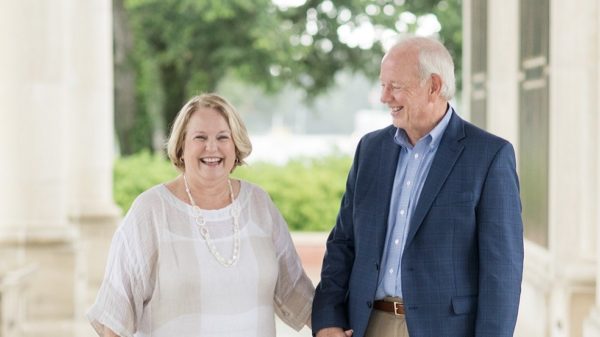 Click HERE to see the full article on the Alabama NewsCenter website.
By Amber Day
University of South Alabama
Pam Patterson has worked in public education for more than 45 years. She graduated from high school in Birmingham and always knew she wanted to be a teacher. She attended the University of Alabama at Birmingham for her undergraduate degree, the University of Alabama for graduate school and earned additional certifications in education at the University of South Alabama (USA). She has worked in the USA College of Education and Professional Studies for 14 years.
"We moved to Mobile about 30 years ago and we had two boys," Patterson said. "We had season tickets to South basketball games while they were growing up, and we've immersed ourselves in the community ever since."
The Pattersons have been married for more than 45 years.
The rest of the article is located at AlabamaNewsCenter.com.