Alabama Newscenter — Grant Stuard Receives Alabama Power Community Service Award at 2021 Reese's Senior Bowl
1 min read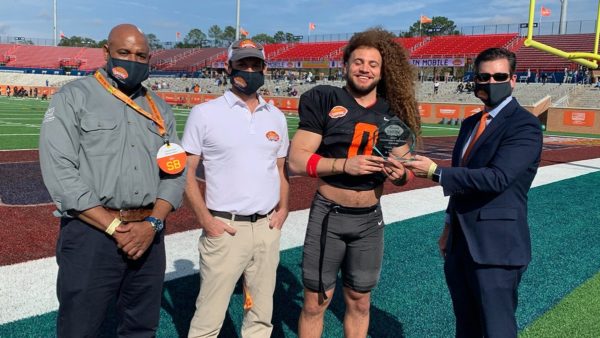 The complete article can be found at AlabamaNewsCenter.com.
By Alabama NewsCenter Staff
Former University of Houston linebacker Grant Stuard was recently selected by the Reese's Senior Bowl as the recipient of its Alabama Power Community Service Award.
Elizabeth DuPree, director of corporate sponsorships at Reese's Senior Bowl, says Stuard was selected because of his selfless commitment to assisting others.
"Stuard spends a lot of time helping others in his community," DuPree said. "We are happy to recognize his efforts."
Click HERE to see the full article on the Alabama NewsCenter website.