Alabama NewsCenter: Football Preview — Alabama Aims to Swamp Gators for SEC Championship; UAB Makes Third Straight Trip to CUSA Finals
1 min read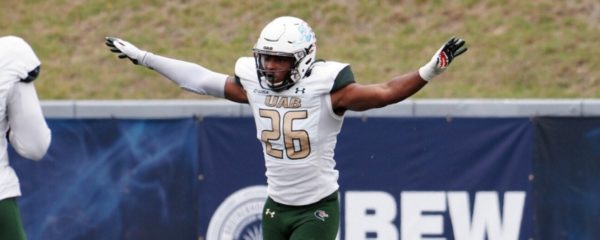 The complete article can be found at AlabamaNewsCenter.com.
By Solomon Crenshaw Jr.
UAB's short-handed road victory over Rice last week earned the Blazers the Conference USA West Division Championship and their third straight trip to the league title game, a first-ever occurrence.
Coach Bill Clark's team (5-3, 3-1 CUSA) faces East champ Marshall (7-1, 4-1) at 6 p.m. Central on Friday at Joan C. Edwards Stadium in Huntington, West Virginia. The game can be seen on CBS Sports Network.
UAB goes into the title tilt as the team that beat the team, as Marshall's last home outing was a 20-0 loss to Rice.
Click HERE to see the full article on the Alabama NewsCenter website.