Alabama NewsCenter — First Graduates of FlightPath9 Begin Careers at Airbus
1 min read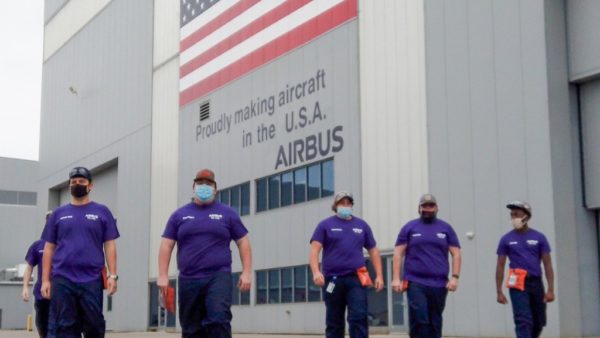 The complete article can be found at AlabamaNewsCenter.com.
By Alabama NewsCenter Staff
The first graduating class of FlightPath9 has completed its course of study and entered the workforce at the Airbus U.S. Manufacturing Facility in Mobile.
FlightPath9 is a workforce training program designed to provide high school seniors the skills and foundation needed for a career in aerospace.
The training program was created by Flight Works Alabama, a nonprofit education organization at Mobile Aeroplex at Brookley, along with partners from the state of Alabama, Southwest Alabama Partnership for Training and Employment, local businesses and education institutions.
Click HERE to see the full article on the Alabama NewsCenter website.