Alabama NewsCenter — Alabama Power Storm Team Responds to Tornado, Severe Weather Damage
1 min read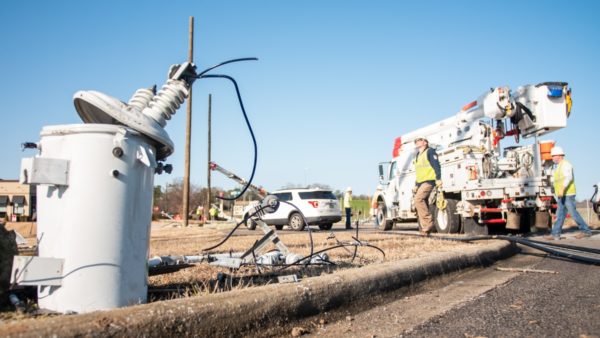 The complete article can be found at AlabamaNewsCenter.com.
By Alabama NewsCenter Staff
The state's first tornado of the year touched down in Fultondale late Monday night, causing a fatality, injuries, and damage to homes and businesses in the community just north of Birmingham. The fast-developing system, with strong winds and heavy rain, created about 4,600 outages in Fultondale and surrounding areas in Jefferson County.
"Our hearts go out to the Fultondale community and those affected by the tornado," said Alyson Tucker, Alabama Power Media Relations manager. "Alabama Power's storm team is on the ground and restoring power to help return a sense of normalcy following the severe weather."
At sunrise, Alabama Power was closely coordinating with local emergency management organizations with crews mobilizing to restore power quickly and safely. The company is actively assessing and repairing damage to the company's transmission and distribution structures in Fultondale and other affected areas.
Click HERE to see the full article on the Alabama NewsCenter website.