Alabama NewsCenter: Alabama Crimson Tide's DeVonta Smith Wins Heisman Trophy
1 min read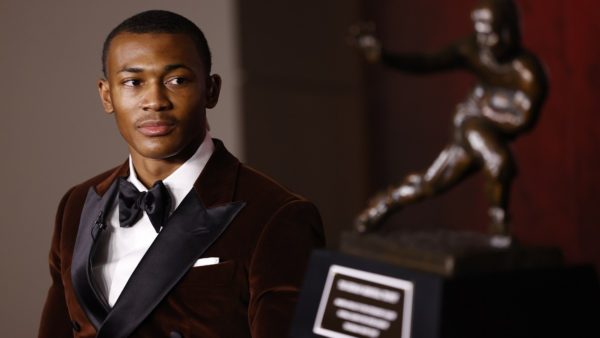 The complete article can be found at AlabamaNewsCenter.com.
By Michael Tomberlin
DeVonta Smith's historic year got more historic with the Alabama Crimson Tide wide receiver and return specialist claiming college football's top award Tuesday.
Smith won the Heisman Trophy in a virtual ceremony. The 2020 recipient joins running backs Derrick Henry (2015) and Mark Ingram (2009) as the only Crimson Tide players to win the award. Smith is only the fourth wide receiver to win the award, joining Michigan's Desmond Howard (1991), Notre Dame's Tim Brown (1987) and Nebraska's Johnny Rodgers (1972) who played both running back and receiver.
Smith leads the nation in receiving yards, touchdown receptions and yards after catch. He is Alabama's leader in all-purpose yards with 1,912, averaging 159.3 yards per game.
Click HERE to see the full article on the Alabama NewsCenter website.