A solar storm made the Northern Lights visible in parts of the US
2 min read
A strong geomagnetic storm this weekend made an aurora visible in parts of the United States.
WASHINGTON — Parts of the DMV experienced a solar spectacle this weekend when a geomagnetic storm made an aurora visible across parts of the United States, including Virginia.
So what is the aurora and why were we able to see it across parts of our region? Let's start with the basics…
Earth's magnetic field, also known as the geomagnetic field, is generated in our planet's interior and extends out into space, creating a region known as the magnetosphere. 
Without the magnetic field, life on Earth as we know it would not be possible as it shields us all from the constant bombardment by charged particles emitted from the sun — the solar wind.
The aurora is formed from interactions between the solar wind carrying charged protons and electrons out from the sun and Earth's magnetic field. Those particles travel along the magnetosphere and enter the Earth's atmosphere where the field is weakest at the poles.
Electrons then collide with various molecules and atoms in our atmosphere and those collisions cause varying colors based on the height at which they occur and the types of molecules they hit.
The last time the D.C. region had the best opportunity to see the aurora was this past June.
When the solar wind increases in speed….like it did this weekend thanks to a geomagnetic storm, activity increases and the aurora becomes brighter, more active, and moves further from the poles which is why we were able to see it across parts of our region.
Peter Forister saw this diffuse auroral SAR arc over Shenandoah National Park Sunday night with the help of his camera. The northern lights were not visible to the naked eye.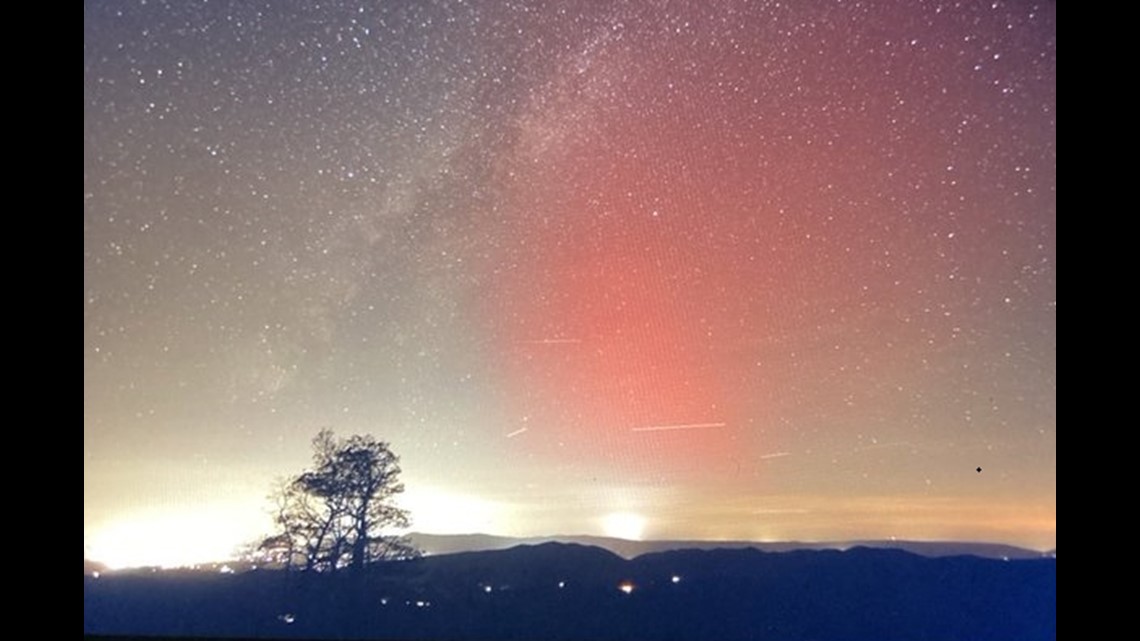 The National Weather Service in Glasgow, Montana also shared this beautiful photo.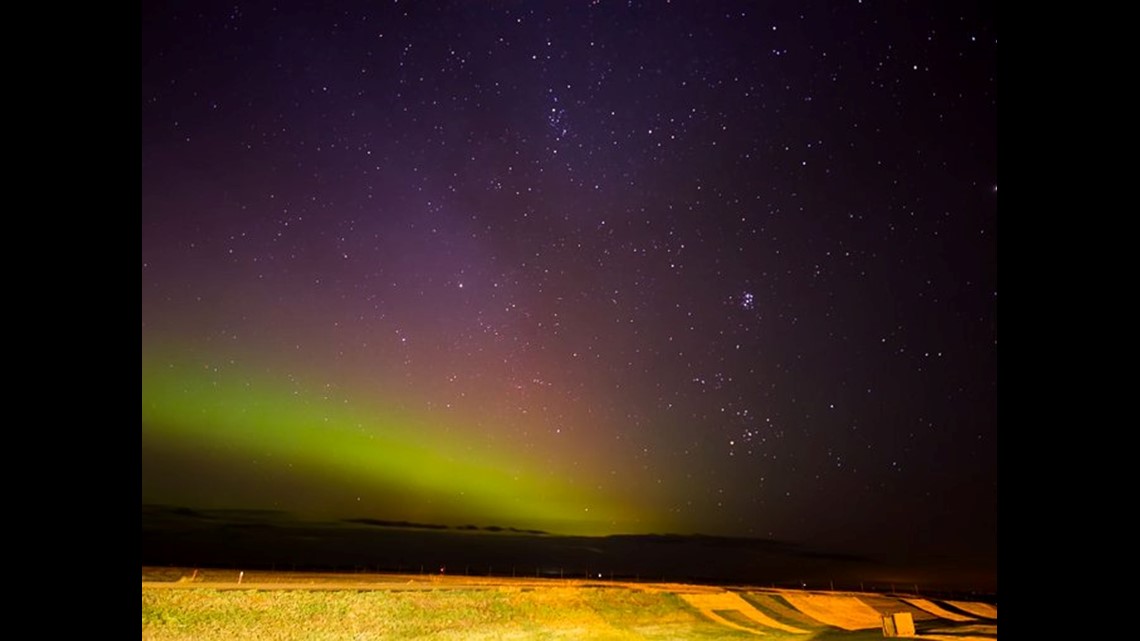 2023-11-06 12:34:09

All news and articles are copyrighted to the respective authors and/or News Broadcasters. eWeatherNews is an independent Online News Aggregator

Read more from original source here…