A Quick Check on Our Weather Just After 8:00 pm
1 min read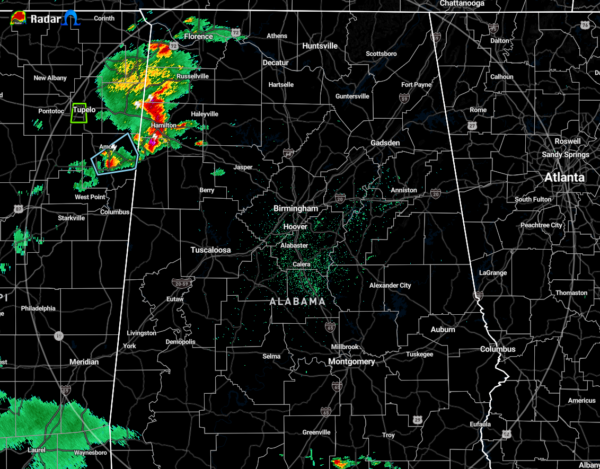 As of 8:10 pm, we have a batch of hefty thunderstorms over the extreme northwestern parts of Central Alabama and into the western parts of North Alabama. These are producing a good bit of lightning, plenty of heavy rain, and gusty winds at times. At this point, we do not have any warnings or advisories out for any of this activity, but we'll have to keep a watch on these for a little while until the atmosphere is able to stabilize a little more as we head into the late-night and overnight hours.
We still have a good bit of instability across a good portion of North/Central Alabama with CAPE values in the 500-1000 J/kg range over the northeastern and northern parts of the area, while the rest are seeing values in the 1000-1500 J/kg range. CAPE is like fuel for thunderstorms… the higher the values, the more energy they have. Mid-level lapse rates are right at or just over 6.0ºC/km-1 which means the temperature is rapidly dropping at 6ºC per every 1000 meters you climb into the sky. You mix those values in with the CAPE, and that gives you a good indication of the potential of strong thunderstorms with gusty winds and small hail. Wind shear is too low to cause any rotation within any updrafts, so tornadoes are not expected.
We'll keep you updated if any storm decides to become strong to severe.