A "Chamber of Commerce" Midday
2 min read
A QUICK LOOK AT THE WEATHER AT 11:15 AM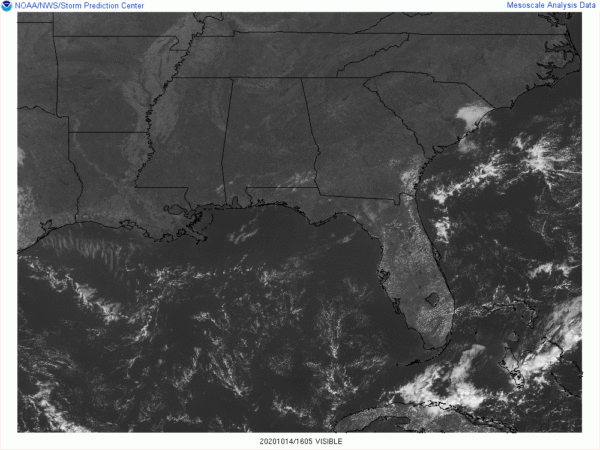 I would call this "Chamber of Commerce Weather" across Central Alabama at the moment as we have sunny skies and very nice temperatures. Gadsden and Demopolis are the cool spots at this time at 68 degrees. The warm spots are Birmingham, Troy, and Eufaula, all tied at 73 degrees.
---
WHAT'S IN STORE FOR THE REST OF YOUR "HUMP DAY"
This afternoon and into the early evening hours will be simply magnificent. If you can get a chance to spend time outdoors at some point today, I would highly recommend it. Skies will remain sunny and highs will top out in the upper 70s to the lower 80s across the area. Skies will remain mainly clear throughout the evening and overnight hours. Lows will dip down into the lower 50s to the lower 60s.
---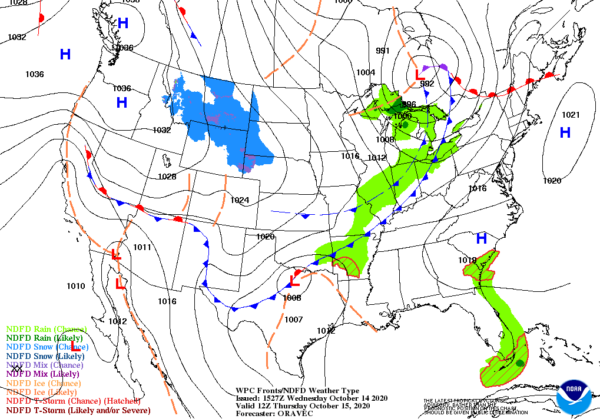 THURSDAY'S WEATHER
It will be another great fall day across Central Alabama with plenty of sunshine for the western half of the area while a few clouds will make the skies partly cloudy across the eastern half. We'll remain dry with warm temperatures. Highs will be in the upper 70s to the mid-80s.
---
THE TROPICS
A broad area of low pressure located a few hundred miles east of the Lesser Antilles continues to produce a large area of disorganized showers and thunderstorms, mainly to the east of its center. Strong upper-level winds are expected to inhibit significant development while the system moves west-northwestward over the next couple of days. Regardless of development, the system could produce locally heavy rainfall across portions of the central and northern Lesser Antilles today, the Virgin Islands and Puerto Rico on Thursday, and Hispaniola on Friday.
* Formation chance through 48 hours…low…10 percent.
* Formation chance through 5 days…low…10 percent.
---
ON THIS DAY IN WEATHER HISTORY
1966: A late-season tornado outbreak hit north-central Iowa. 12 tornadoes touched down with the most devastating hitting the town of Belmond. The tornado, rated F4, demolished a large section of the town with damage set at 12 million dollars. 6 people were killed and 172 were injured.
1989: Thunderstorms produced severe weather over Michigan during the morning, and over New York State and Connecticut during the afternoon and evening hours. Thunderstorms spawned two tornadoes, and there were ninety reports of large hail or damaging winds, including seventy reports of damaging winds in New York State. A tornado at McDonough NY killed one person and injured three other people. Strong thunderstorm winds gusted to 105 mph at Somerset. Temperatures warmed into the 80s and lower 90s over much of the nation east of the Rockies, with eleven cities reporting record high temperatures for the date. Afternoon highs of 81 degrees at Beckley WV and field WV equaled October records.
---