DENVER (CBS4) – Temperatures will reach near 90 degrees again along the Front Range. Hot weather tends to suppress thunderstorm develop so the afternoon should stay sunny and dry. Then a slight chance for storms will develop during the evening while the far eastern plains of Colorado could experience numerous severe storms.
Most locations east of Fort Morgan, Limon and La Junta have been placed under an "enhanced" risk for severe weather. Threats include large hail, damaging wind, and isolated tornadoes.
Farther west closer to the Front Range the threat for severe weather is very small. That said, an isolated thunderstorm that generates very gusty wind is possible between about 5 p.m. and 9 p.m.
Prior to the chance for a thunderstorm, temperatures will be hot with highs near 90 degrees around Denver, Boulder, and Fort Collins which is slightly above normal for the middle of August.
Another Ozone Action day has been declared on Tuesday. You're asked to fill up your gas tank after 5 p.m. and carpool whenever possible to help care for our summer air.
Very few changes will occur with our weather through the weekend with highs near 90 degrees each day and slight chance for late day thunderstorms. We have no good rain chances anytime soon.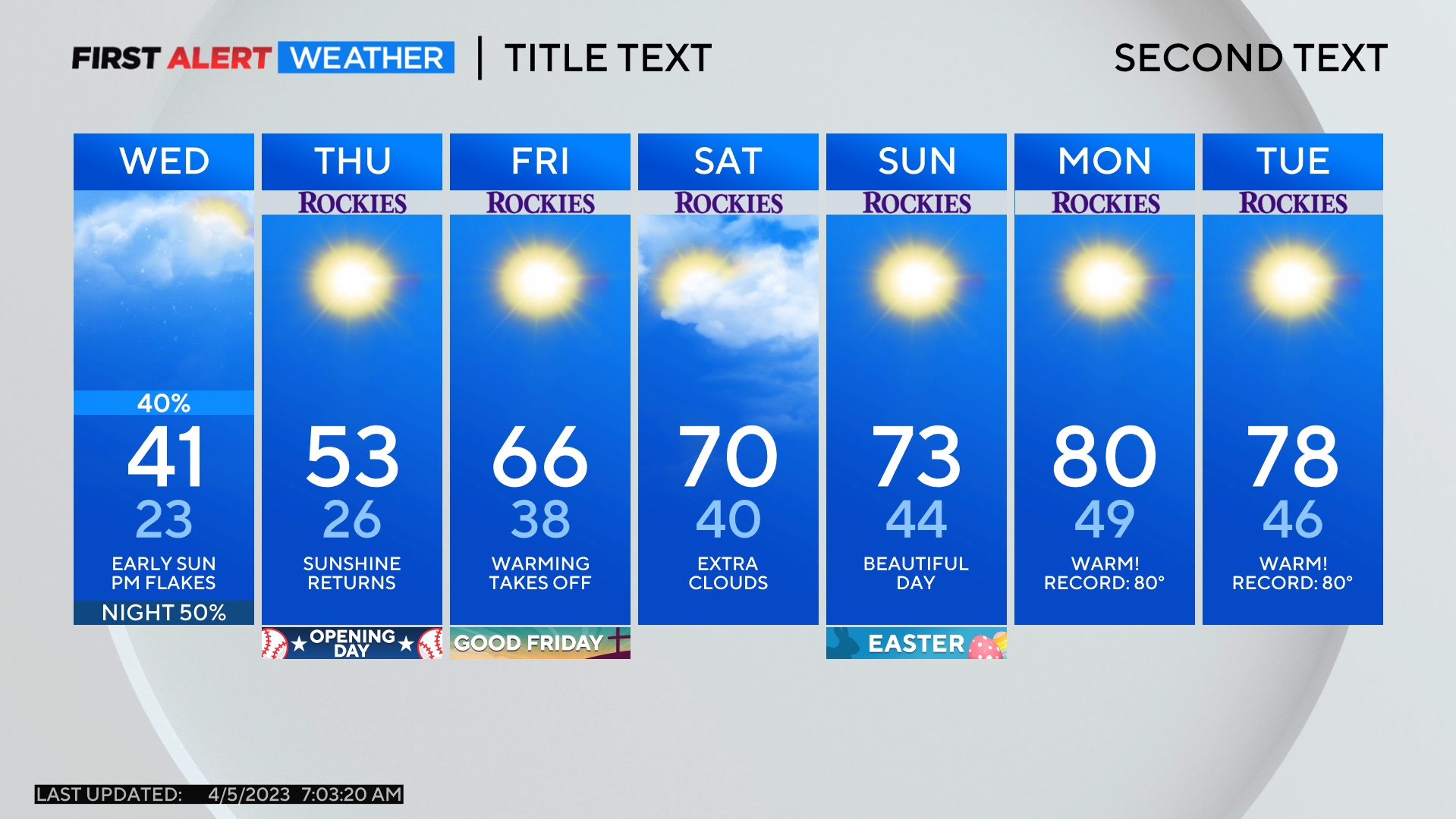 2019-08-13 13:57:00

Read more from source here…